A unique China-inspired Bridgehampton home designed by notable Chinese artist Jian Guo Xu has returned to the market for $7.9 million — about $20 million below the price at which it was last listed in 2014, according to the Wall Street Journal.
At about 8,300 square feet in size, the main house offers 7 bedrooms (including 2 master bedrooms), 7 full bathrooms, 5 half-bathrooms, an upper-level library, a finished lower level, and a wine cellar with glass doors that leads to the outdoor living space.
One of the most fascinating features of the 5-acre property is its 28-foot-wide replica of a 15th-century Beijing temple. The structure includes a 40-foot mural, a Buddha statue, and doors that date to the Ming Dynasty, which ended about 500 years ago.
Other outdoor amenities include "winding paths, water gardens, bridges, stone sculptures," and beautiful gardens and plantings inspired by the philosophies of Taosim, Confucianism and Buddhism, according to the listing. A koi pond, pool, pool house, and gazebo will also greet the new homeowners. Landscape designer John Whitney was in charge of this incredible exterior.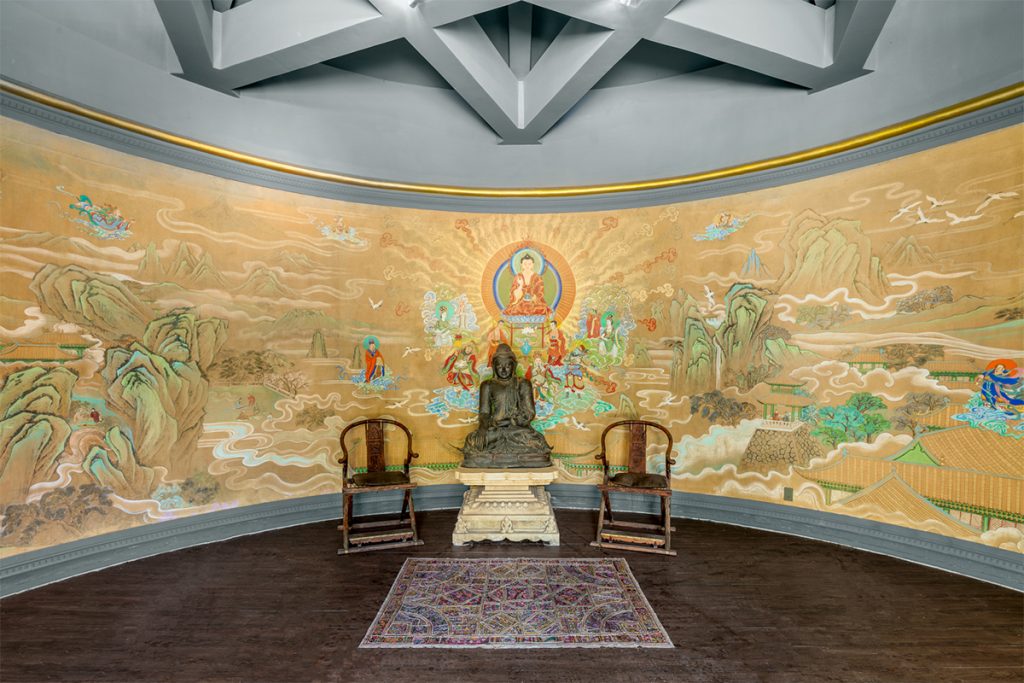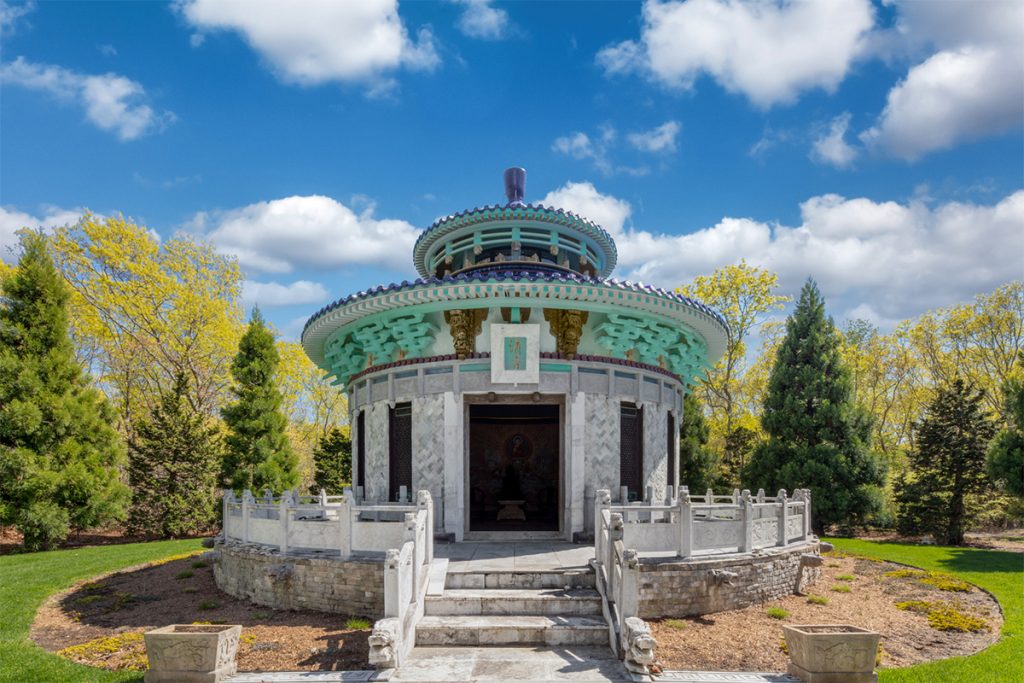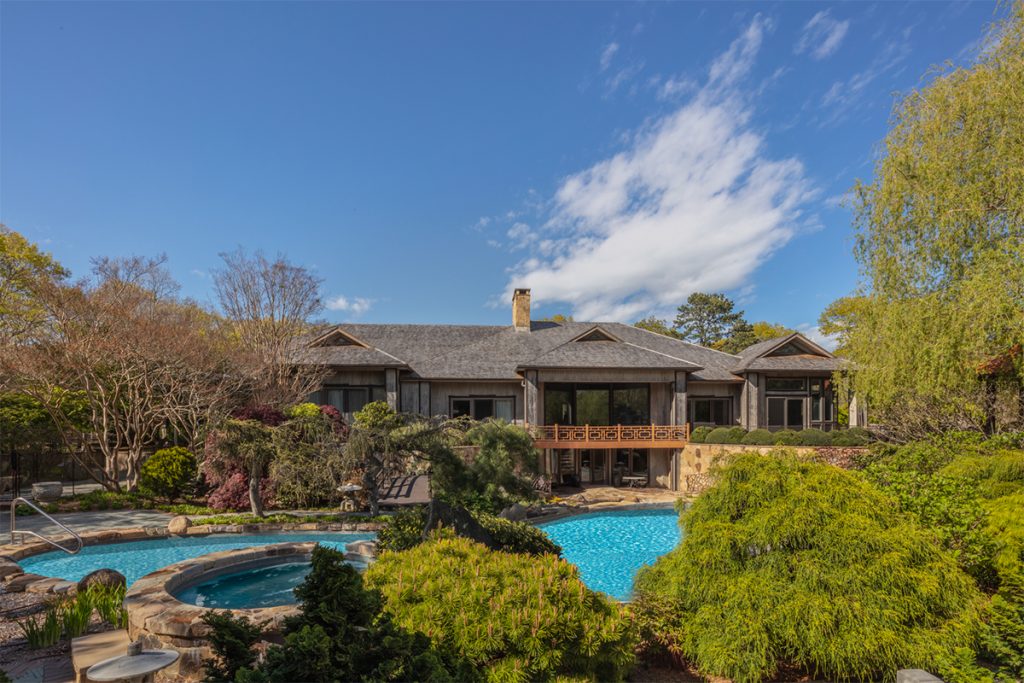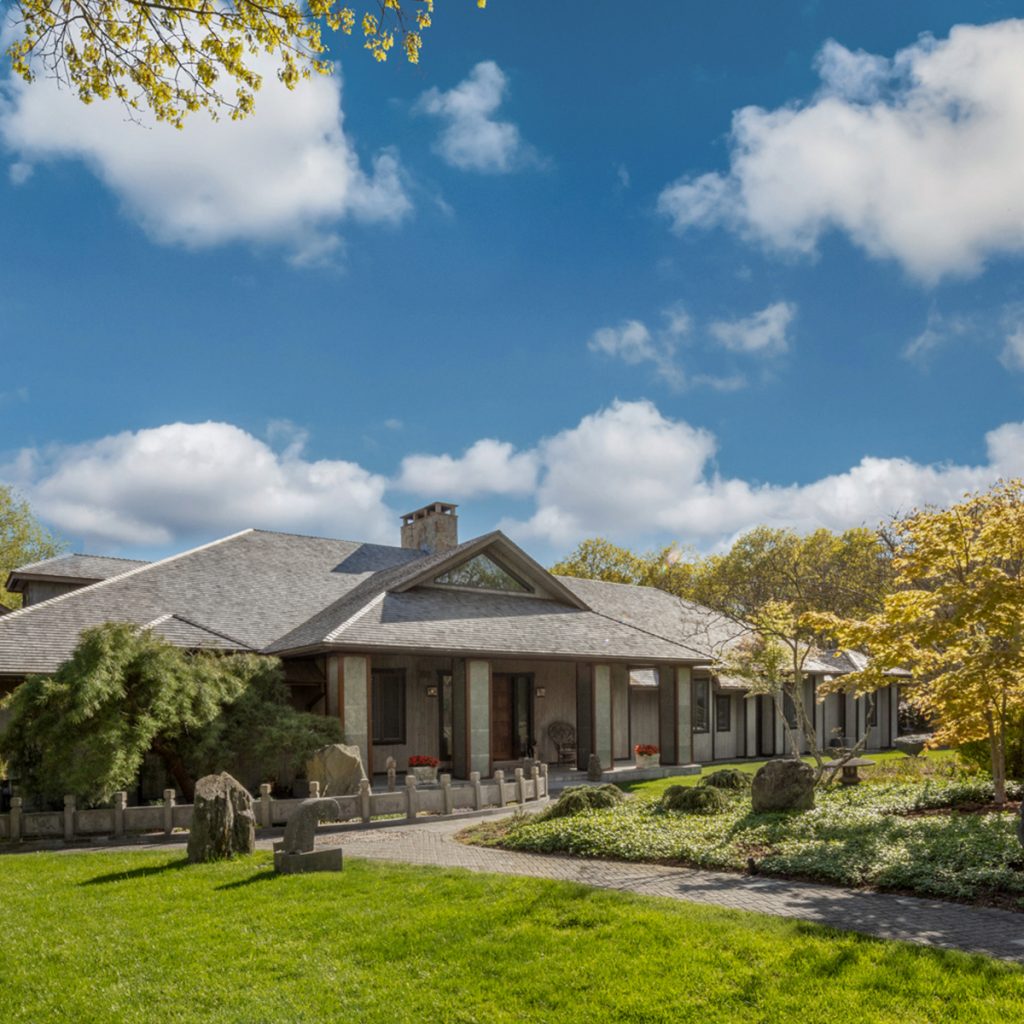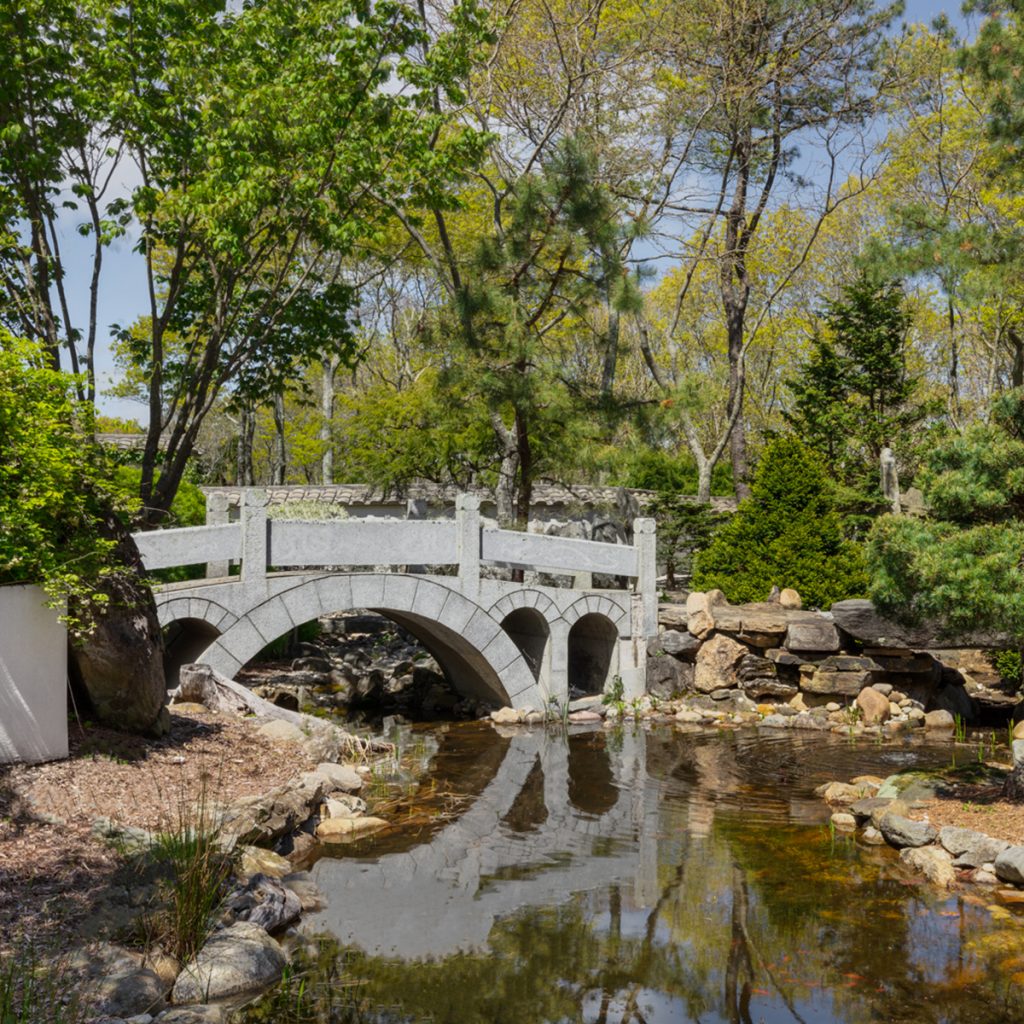 The home is filled with original art from China, Japan and Africa, which, according to the WSJ, could be included in the sale of the property.
Stanley and Susan Reifer purchased the Bridgehampton site for $450,000 in 2002 and built the existing structure. Their son Jeremy, the current owner, told the WSJ that the family has decided to relist the home at $7.9 million, far below its previous $28 million price, because the market is in a different place and they "have a much more realistic view of the market now."
For reference, Bloomberg recently reported that the Hamptons market has nearly 900 luxury homes available for sale in the first quarter of 2019, about three times as many as at the same time a year ago. At the current rate, it would take more than seven years to sell all of these homes.
Located at 5 Paumanok Road, the house is technically in Bridgehampton, but sort of between Bridgehampton, Water Mill, and Sag Harbor. It puts residents a 2.5-mile drive from Channing Daughters Winery, 3.5 miles west of Sag Harbor shops and restaurants, and about 4 miles north of Bridgehampton Village.
See the listing: 5 Paumanok Road, Bridgehampton.
This listing is represented by Paul Brennan of Douglas Elliman Real Estate, Bridgehampton.
—
Inspired to find your next home on the East End? Search Out East for rental and sale properties in the Hamptons and North Fork.