64 Union St., Sag Harbor
Listing Price: $1,550,000
Closing Price: $1,475,000
This 1,100-square-foot shingled cottage in Sag Harbor village may be small, but it comes with quite the history. Originally built in 1693 in Sagaponack, the home was eventually moved to its current 0.17-acre parcel in Sag Harbor. In June of 2018, the home came on the market for $1.8 million before dropping its price a few times over the next year. By June of this year, it was in contract, and it closed in July for $1,475,000. Features of the 2-bed, 3-bath house include original period details, wide-plank wood floors, two working fireplaces, and an updated kitchen. The carriage house on the property offers a full bathroom, radiant heated floors, and central air, making it a great space for a studio or guest house.
6.5 Acres in Water Mill
Listing Price: $30,000,000
Closing Price: $30,000,000
A 6.5-acre property in in the north-of-the-highway section of Water Mill, right near the village, has just gone into contract. The property has been on and off the market for a while, originally asking $25 million in 2014 and then $40 million in October 2018. It was last asking $30 million, which is what it sold for in September. With development rights in place, the property has the opportunity to host a multi-family community, which is probably what the buyer plans to build.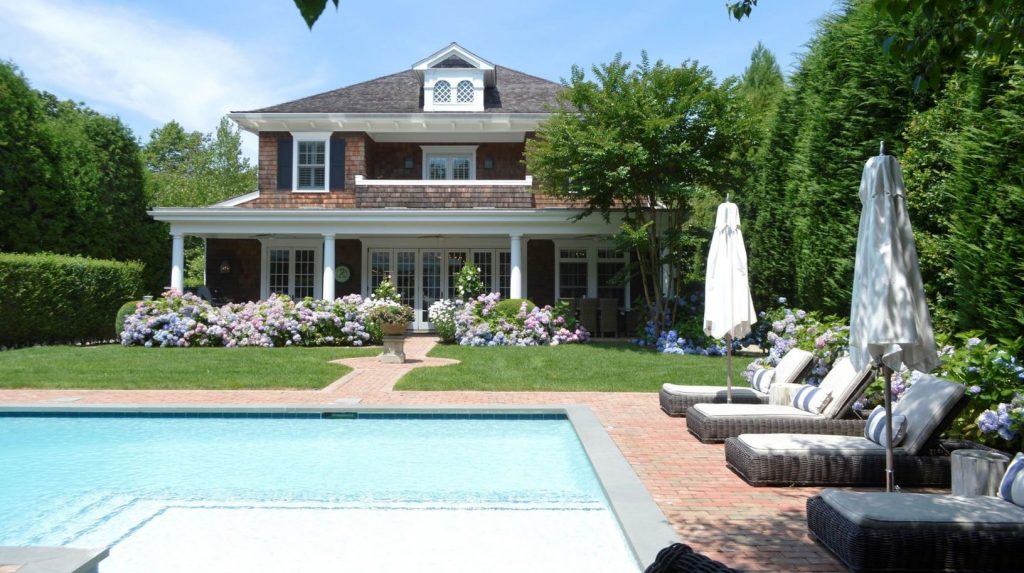 44 Huntting St., Southampton
Listing Price: $8,225,000
Closing Price: $7,588,000
This shingled beauty in Southampton Village sold back in 2014 for $5.3 million before relisting for sale this February for $8,225,000. With 5,880 square feet of living space, new owners will get 6 bedrooms and 7.5 bathrooms on a 0.33-acre plot located south of the highway. Features include an eat-in kitchen, a finished lower level with a wine cellar and a gym, a heated saltwater pool, and a pool cabana outside. The property was only listed for six months before finding a buyer in August, having never changed its price during its time on the market. In September, the house closed for $7,588,000, which is relatively close to ask for the Hamptons market.
133 Gerard Drive, East Hampton
Listing Price: $2,595,000
Closing Price: $2,370,000
The Kirke family — including New York City–based interior designer Lorraine Kirke (who was once married to Bad Company drummer Simon Kirke) and "Girls" actress Jemima Kirke — put their Gardiner's Bay–front home on the market back in 2017 for $2,995,000 before cutting that price down to $2,595,000 by February of this year. In September, the quirky shingled home sold for $2.37 million. Originally built in 1900, the house offers a comfortable 2,000 square feet of living space with 3 bedrooms and 3.5 bathrooms on a half-acre of land, making it a perfect Hamptons getaway or a year-round home for a small family.
26 West End Road, East Hampton
Listing Price: $19,900,000
Closing Price: $19,900,000
Once the property of David Geffen, 26 West End Road in the Georgica section of East Hampton recently sold through Bespoke Real Estate as an empty waterfront lot on Georgica Cove. The 1.6-acre property originally came on the market for $23.5 million in February of 2018, but was most recently listed for $19.9 million. The property then went into contract in August, and closed by September 18 at its most recent asking price. New owners will be able to build a home up to 7,194 square feet with a finished lower level, pool, dock, and 1,314-square-foot pool house or accessory structure, according to the listing.