House hunters can be as individual as fingerprints, but there's still a wish list that many buyers have in mind when they set out to buy a Hamptons home. And unsurprisingly, a great deal of the latest Hamptons home design trends are informed by the attractions that bring people out east in the first place — the beaches, the light, the water and vistas, and the proximity to so many recreation, entertainment, food, wine and cultural activities despite being 100 miles from New York City.
The phrase Location! Location! Location! continues to ring true on the East End, same as anywhere else. But some top real estate agents in the Hamptons market say what house hunters want continues to evolve in myriad ways as lifestyles and home technology have changed.
"This is still primarily a second-home market, but that doesn't mean people don't come out more often — in fact, people for the most part do not close their homes down in the offseason anymore," says Cynthia R. Barrett, an associate broker for Brown Harris Stevens. "They'll come out on the weekends. They'll come out for the holidays. There are more people working remotely now, too."
One result? Home offices and home media rooms are among the more sought-after amenities.
"Most of the new construction is being designed with a home office in mind now," says Mala Sander, an associate broker with the Corcoran Group. "Sometimes it's a defined space off the master bedroom, and sometimes it's off the main level, in what used to be the formal living room space that nobody ever sat in. With so much movie watching and binge watching now,  a lot of people want a nice comfortable media room, too. It doesn't have to be in the finished basement. In fact, it's often better if it's not in the basement. And they don't want stadium seating and that kind of stuff anymore, as much as they want comfortable seating and a really great TV or screen installed."
Formal dining rooms are rapidly becoming an anachronism. Even Hamptons buyers who entertain a lot are more apt to look for outdoor space that has an open feel, nice flow and room to dine.
"Most of being at the beach is about being relaxed and informal, and they want to entertain and dine with their friends, their family, their guests, and not feel on top of each other," Sander says. "I think in the end it always comes down to home and family and places where people can gather around."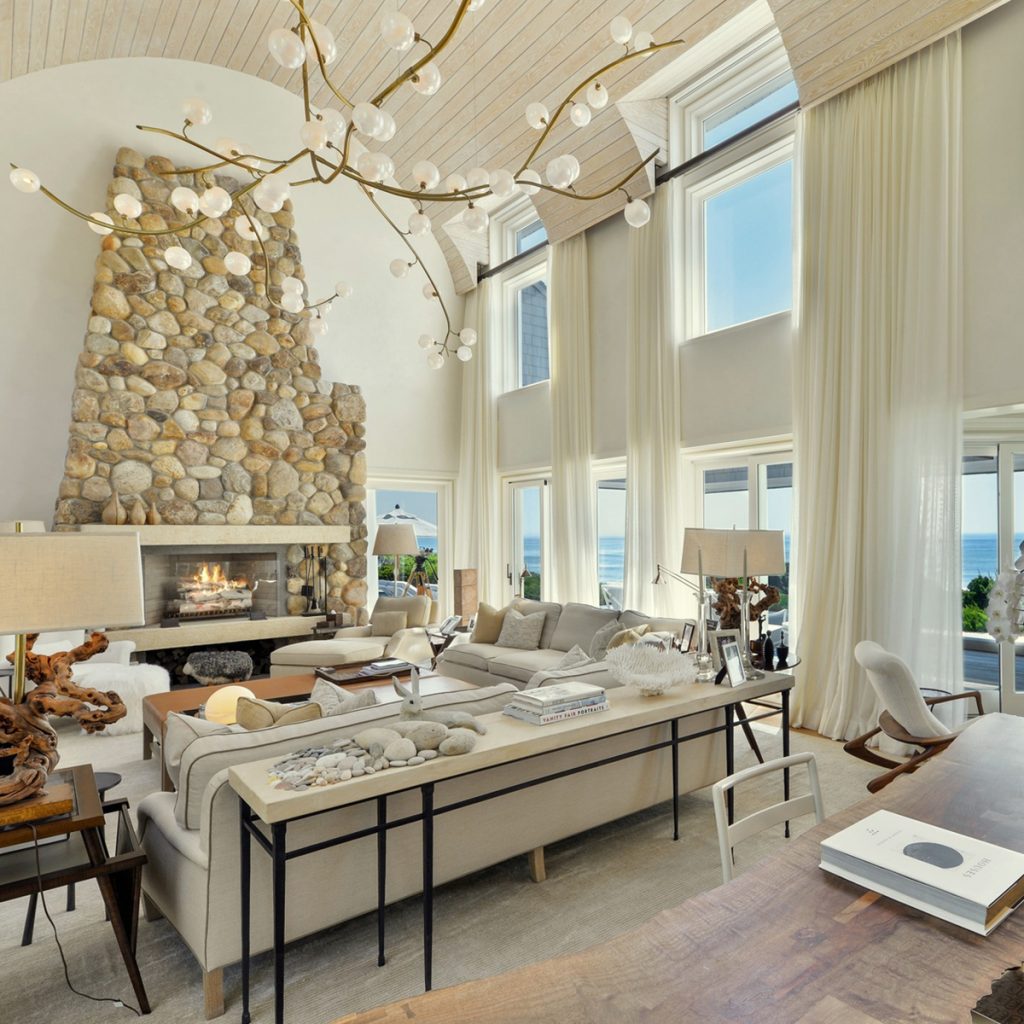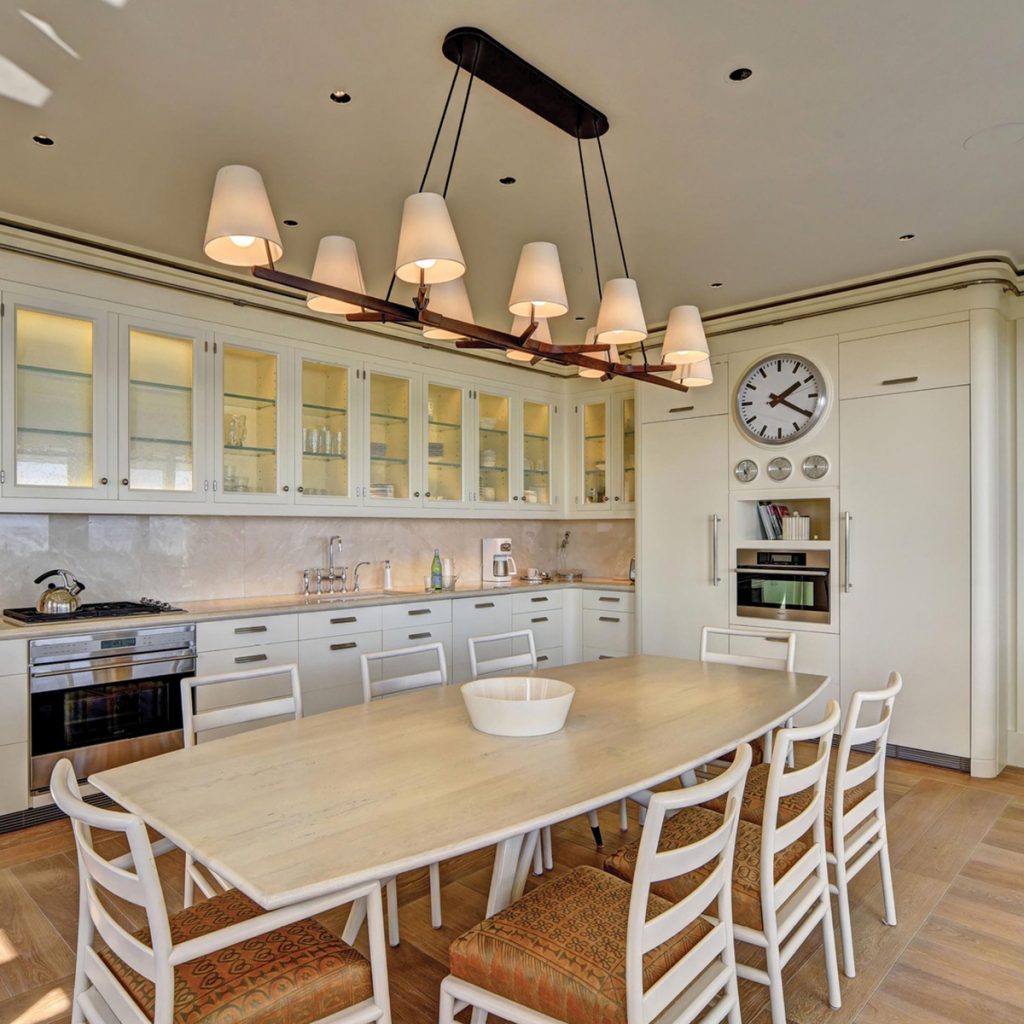 Perhaps because of these lifestyle changes, homes that are brand new or turn-key renovations are trending more popular than fixer-uppers in the Hamptons right now. "What buyers want is still new, new, new," says Christopher Covert, an associate broker for Saunders Real Estate. "Most city buyers have busy lives and understandably don't necessarily want to waste a weekend out East picking out plumbing fixtures."
Smart-home technology is becoming commonplace. Many homeowners like the idea of connecting their systems to voice-activated devices, or using their smartphones to control features like the air conditioning, lighting, and security systems from afar. For second-home owners, especially, there's peace of mind  in knowing that if their pipes burst, there's an app to detect that. After a long work week and three-hour ride from the city, sometimes, nothing beats having your pool already heated to a perfect 85 degrees for a late-night plunge when you arrive.
People come to the Hamptons to relax, to re-charge, to have fun. Some buyers put more of a premium of being able to walk or bike from their homes to town. Water access and waterfront properties (with or without docks) remain a frequent ask, too.
"The particulars depend on price point, but people are looking for accessibility to water, and it doesn't have to be the ocean, because in today's world we have so many activities that are done on water that are affordable and easy," Barrett says. "You can kayak, you can paddleboard. You can go clamming."
Beyond that? Many buyers' preferences remain unchanged. Neutral or "beachy" color palettes of warm whites, browns, blues and grays are still favored.
Gardens brimming with classics like boxwoods and hydrangeas and seagrass still tug at many house hunters' heartstrings because of the classic Hamptons feel they evoke. "When they're in the Hamptons, they want to feel like they're part of the Hamptons," Barrett says,
Buyers are still wooed by kitchen appliances with the usual top-shelf names such as Sub-Zero, Bosch, Miele, Wolf and Viking. But other European manufacturers are gaining a foothold. "People tend to like what they know, so Viking, Wolf, Sub-Zero are still the go-tos, but a discerning buyer knows that Gaggenau brings some sexy into the kitchen," Covert says. "We're starting to see very thin and sleek in the kitchens again, and use of practical surfaces that don't stain. Big and chunky — as in two-inch-thick marble countertops — not so much."
In bathrooms, freestanding tubs, steam showers, double sinks and radiant heated floors remain much appreciated. But that's not all.  "I never really knew this," Covert says, "but apparently shelf or bench seats in showers is a serious must. I have had two buyers this year get visibly upset that the spec builders on two different homes didn't include them in the master shower. "It's a leg-shaving thing. Guys, pay attention."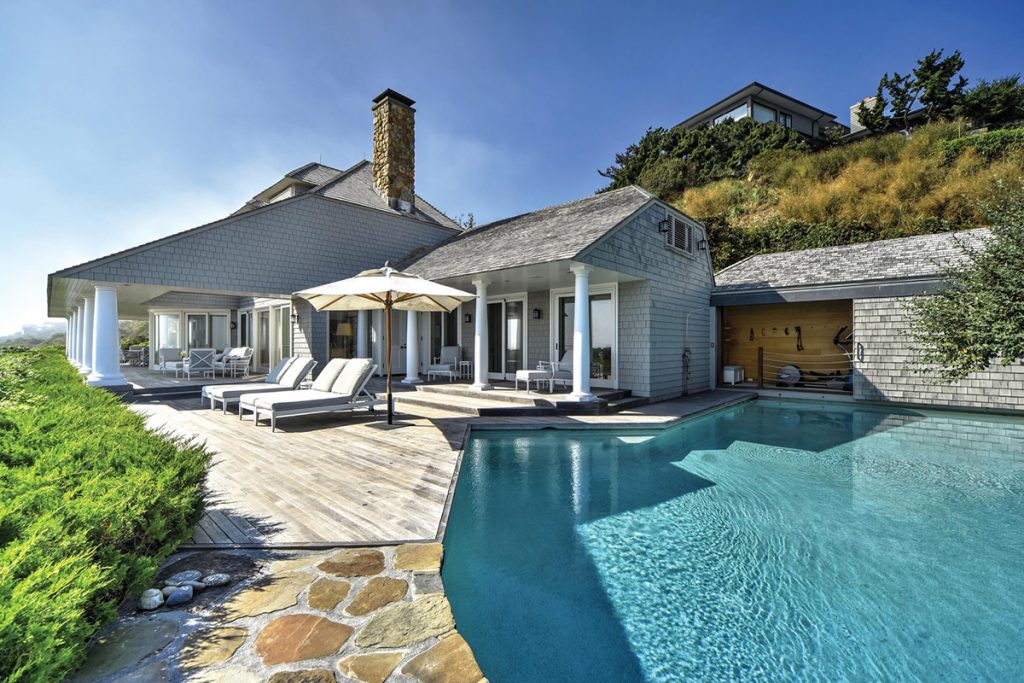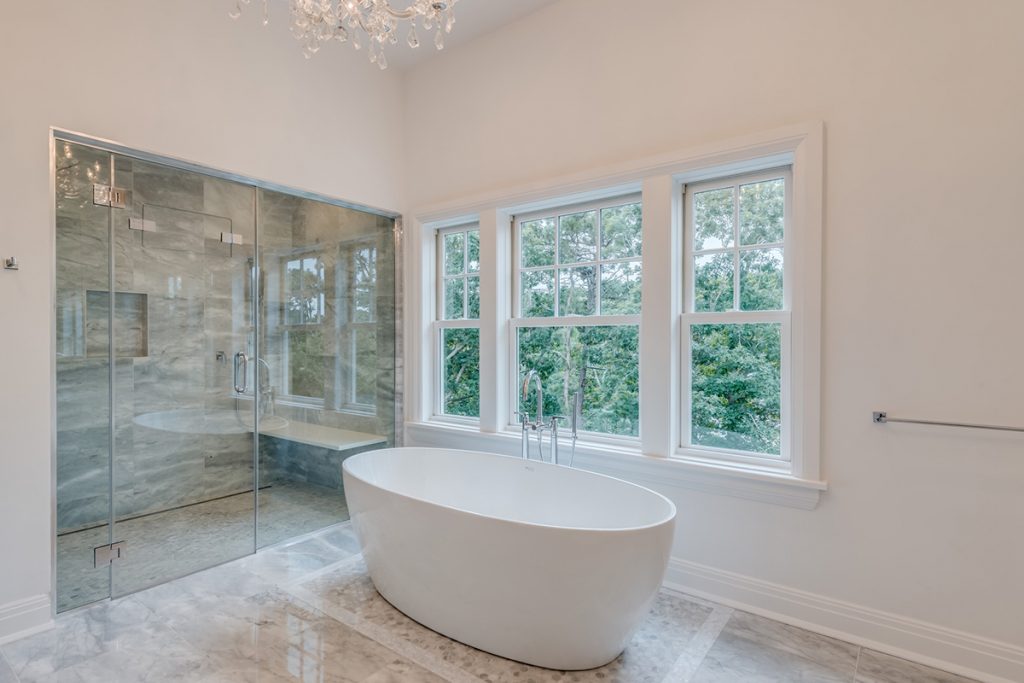 As Hamptons villages and hamlets have become more environmentally conscious, many homebuyers are ending up with green or LEED-certified homes whether they specifically ask for them or not. Salt water pools and filter systems are increasingly replacing chlorine-treated pools. Most local governments now require both new construction and renovations to meet certain green home standards for everything from windows to insulation. Some towns require homes to have nitrogen-reducing waste management systems, or dictate that large homes over a certain square footage have geothermal heating. (Codes are always changing, so check the local laws where you intend to buy.)
Taken all together, this checklist of Hamptons home design trends might seem like lengthy. But as Covert notes, that's where a good agent adds value. They can help you understand market trends, the rental possibilities, and appreciation potential for your investment. "Buyers want an agent that knows what they are presenting," Covert said. "There is too much data out there to not be smart. Zillow and Out East, as well as public access to town and county data, have made the information game key. Details matter."
—
For the best of the Hamptons and North Fork, follow us on Facebook and Instagram.