Did you know there is a national holiday dedicated to everyone's favorite drink of the summer? The second Saturday in June is officially National Rosé Day, a holiday observed by many on the East End. To celebrate properly, we partnered with our friends at Minibar Delivery to determine just how much Hamptonites (and those summering there) love their pink wine.
The Rumors Are True — Rosé is No. 1
The Hamptons are associated with gorgeous beaches, sprawling mansions and of course, its abundant local  wineries. And while red and white wines trend up and down depending on the season and mood, rosé rules the Hamptons scene in the summer.  It is so in demand that there was an actual shortage of the pink stuff in the summer of 2014. So,  just how much of it do we drink out east?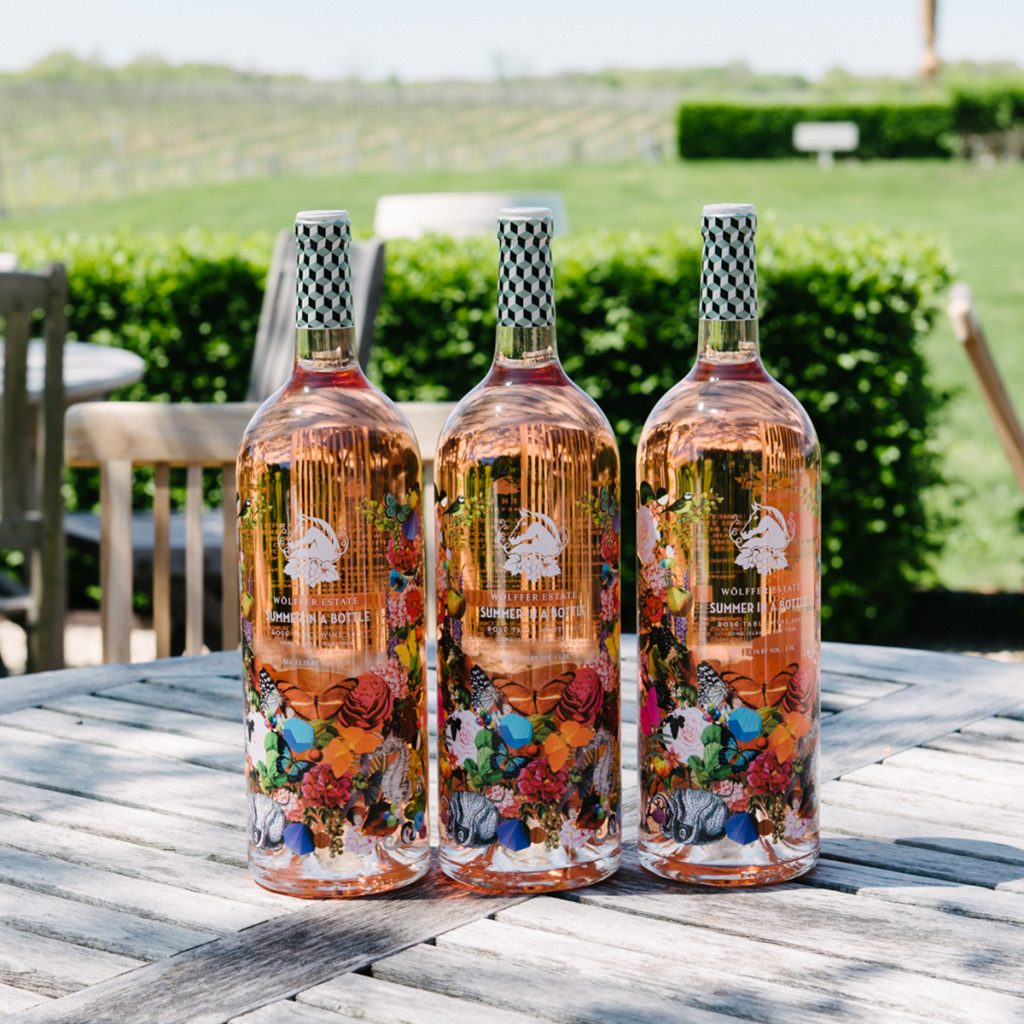 Last summer, Hamptonites ordered a whopping 4x more rosé than white wine, and surprisingly, 6x more than red wine. In the U.S., red and white wine orders beat out rosé, even during the summer.
Last summer in NYC and the Hamptons, more than 22,500 bottles of rosé were ordered through Minibar Delivery. That's a LOT of pink stuff — more than $450,000 worth. In other words, last season's rosé deliveries could have paid for a lucky group of weekend warriors to rent this gigantic 6-bedroom home in Sagaponack for the entire summer, or the equivalent of one-month's rent for nearly 200 median-priced studio apartments in New York City.
What's more, during last year's observance of the holiday, Minibar Delivery's orders of rosé were 11% higher than any other Saturday in June.
Hamptonites Pay Up on Homes and Rosé
Last summer, the average order value in the Hamptons was $280, four times the national average. Similarly, the median home price in the Hamptons ($1,995,000) is nearly 7x the average price of homes nationally ($289,900).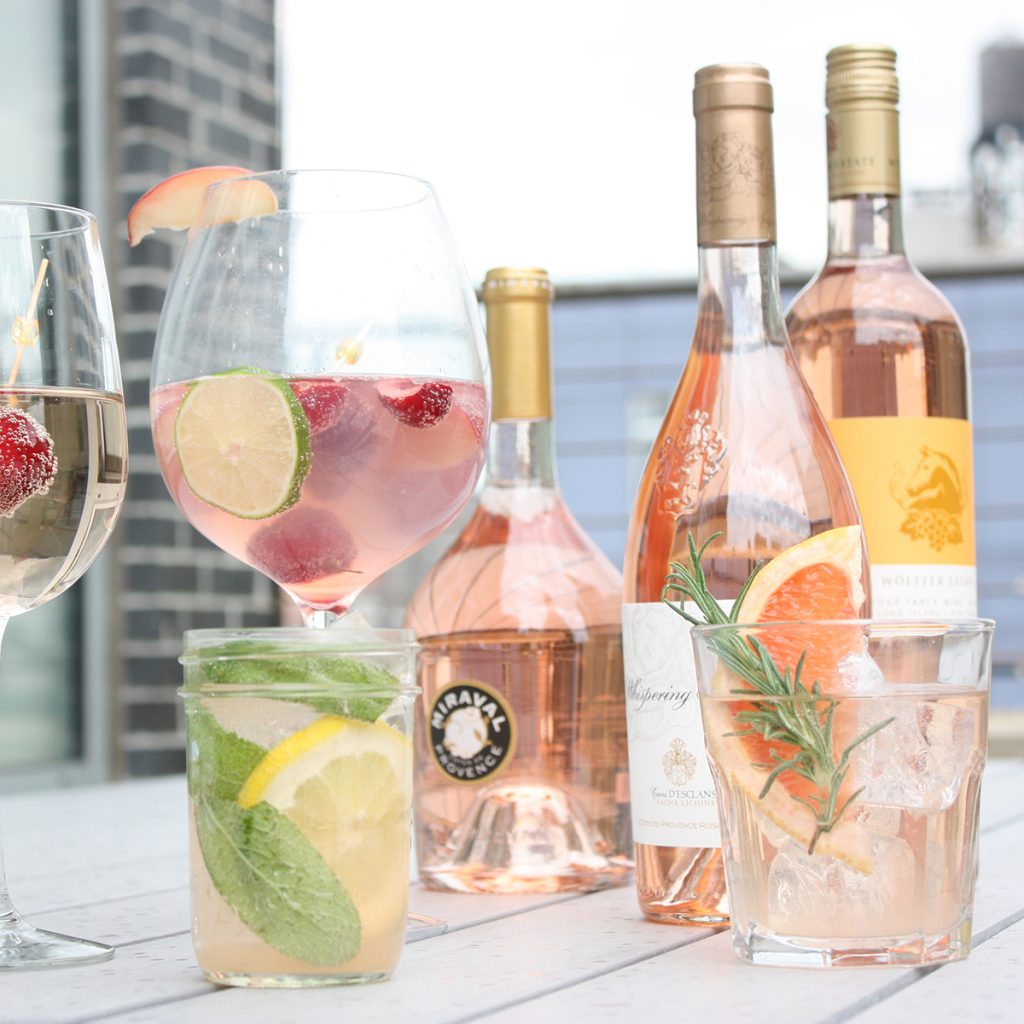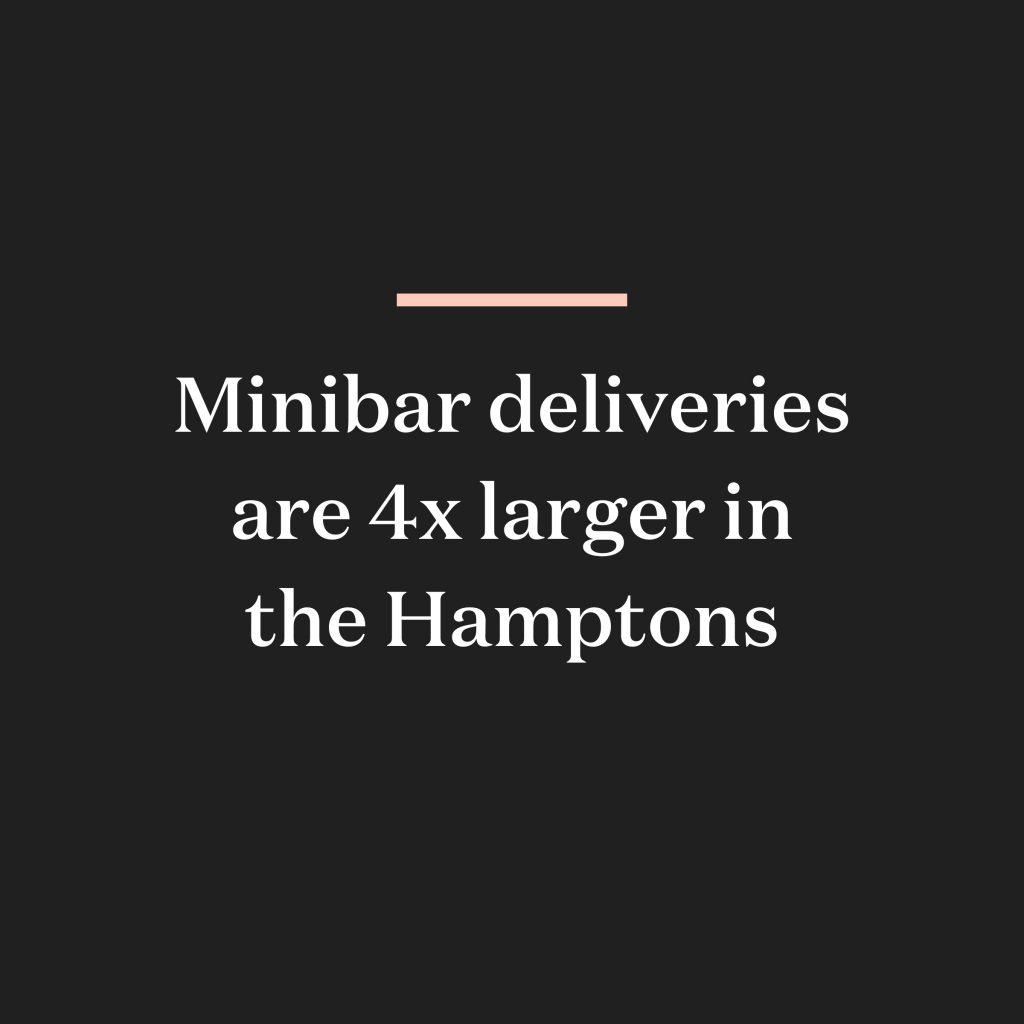 With all that rosé, Hamptonites need a place to store it, which is why many homes on the East End are equipped with wine cellars or other storage solutions, though they're typically only found in homes on the higher end of the market. According to Out East data, 5% of homes currently for sale advertise a wine cellar or storage solution in their listing description and typically ask $3.2 million more than homes without one.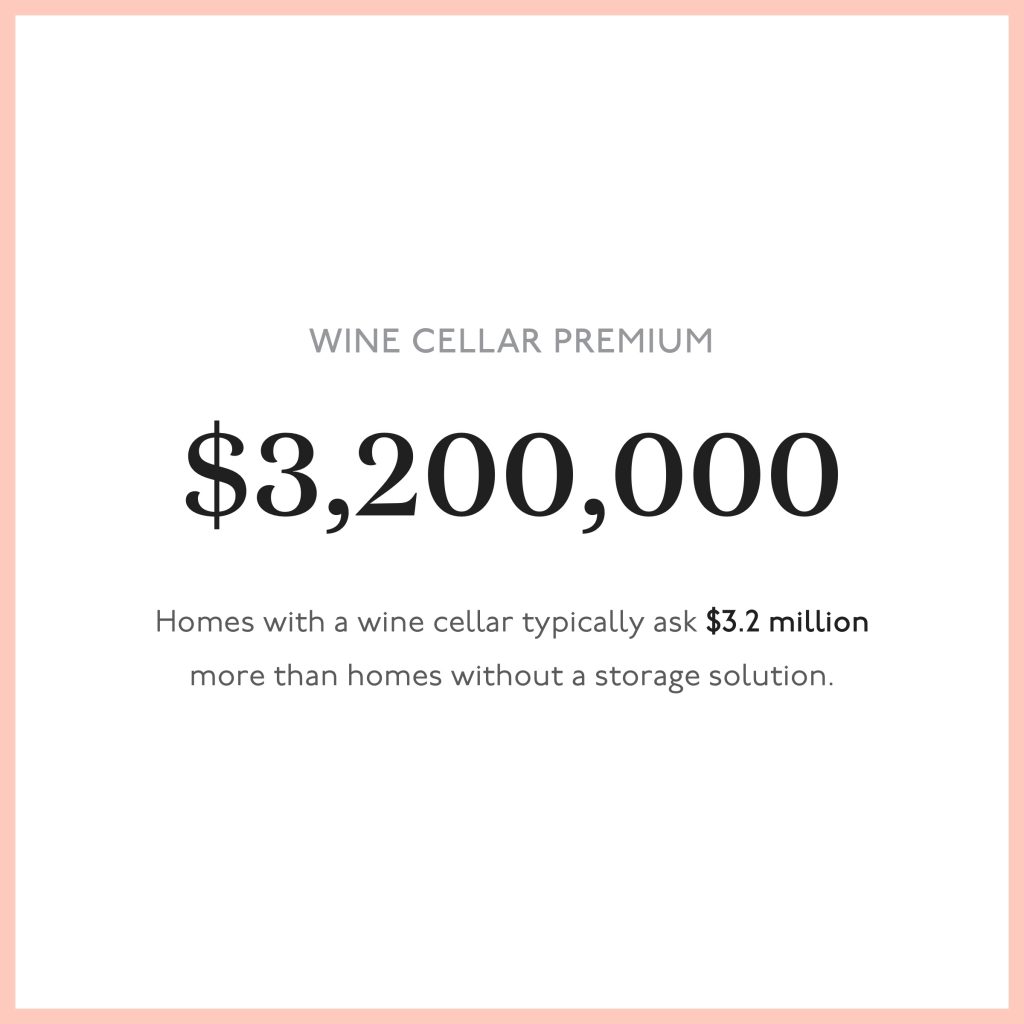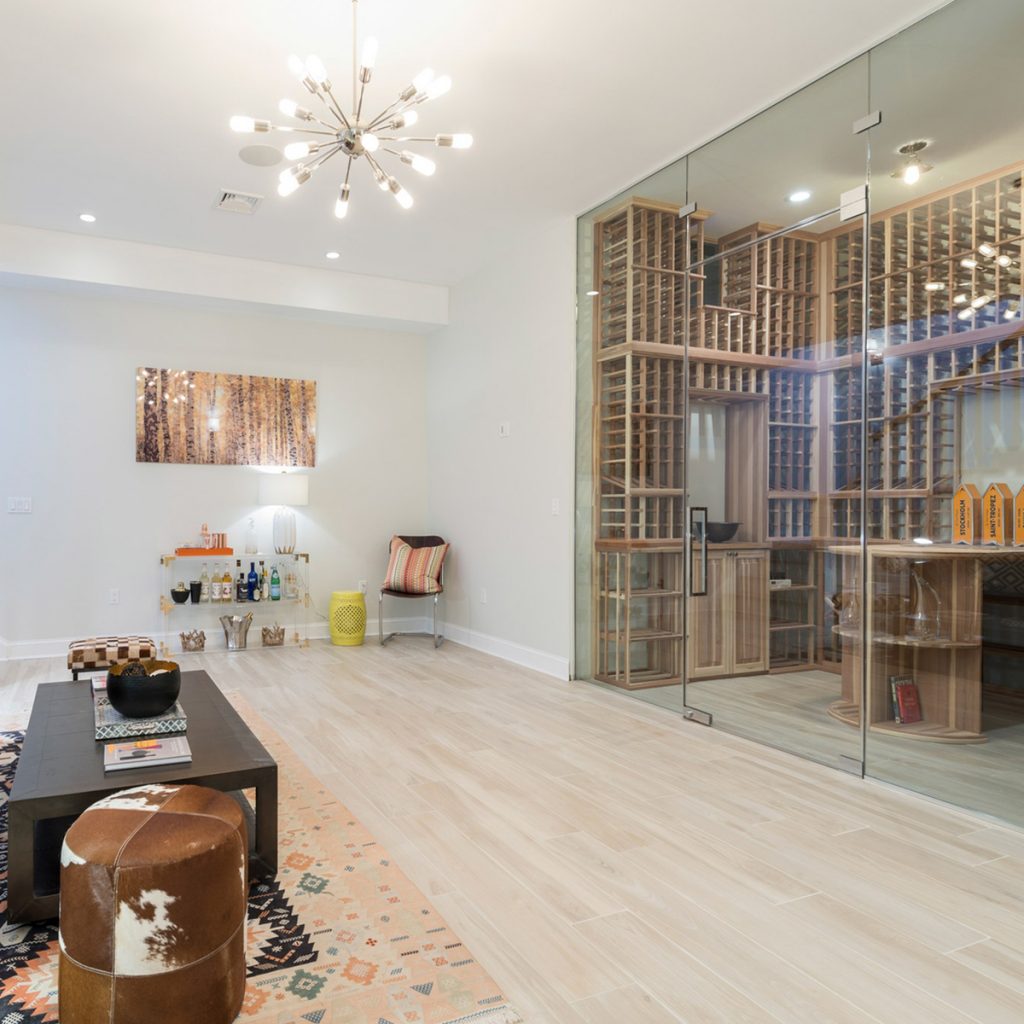 Enjoy Your Rosé Poolside at One of These July Rentals
The gorgeous listings below are still available for the month of July and all boast amazing wine storage solutions and outdoor space for entertaining. To properly kick off the Rosé Day celebrations this weekend, Heading Out readers can use promo code OUTEAST for $10 off your first Minibar Delivery order.
—
Inspired to find your next home on the East End? Search Out East for rental and sale properties in the Hamptons and North Fork.