One of the things the Hamptons does best is shopping. Many of its downtown areas are so quaint and walkable that it's easy to get lost in jewelry boutiques, bookstores and cheese shops. If you're looking for the best streets to spend an afternoon (and your hard-earned money), then read on: Here are the best downtown streets for shopping in the Hamptons.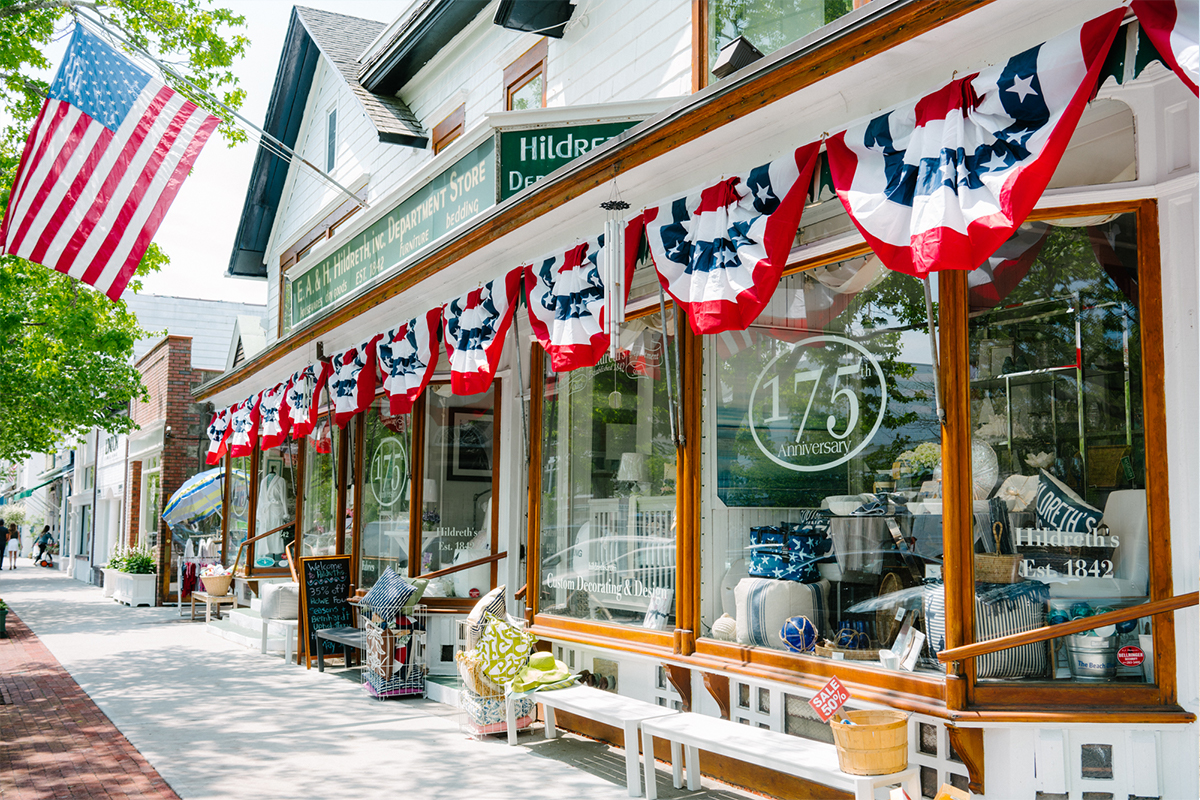 Main Street, Southampton
The first of many main streets on this list, Southampton is a quintessential place for East End shopping. Nestled alongside amazing restaurants like 75 Main and local favorites like Sip'n Soda, are popular boutiques. Aerin is known for handmade jewelry and understated decor, but also stocks books, games and gifts. Homenature, which has outposts in NYC's Flatiron and Upper East Side, is the perfect inspiration if you're decorating a beach home with rustic touches and beautiful furniture. For culinary wares, stop by the Village Gourmet Cheese Shoppe for dozens of rotating cheeses and expert gift baskets, or Tate's flagship bake shop for a pack (or twelve) of made-on-site sweets. The broad selection makes this one of the best areas for shopping in the Hamptons.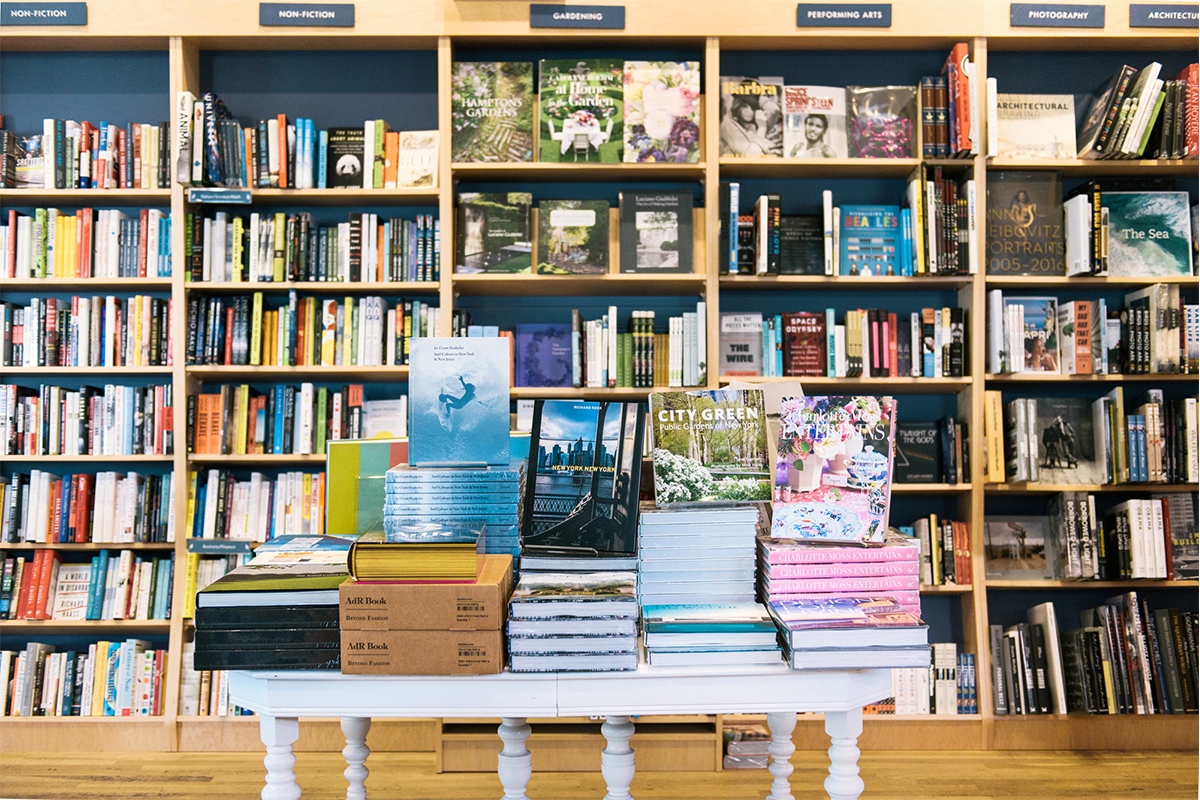 Main Street, East Hampton
Head to East Hampton for a slightly more condensed stretch of stores — some locally owned, and some outposts of national brands. The latter options include Lululemon, Vineyard Vines and Club Monaco. The former list contains some amazing stores, including West | Out East, an upscale interior design showroom with retro-meets-modern fixtures and furniture, as well as BookHampton, a proper bookshop with an extensive collection of photography and coffee table books.
Montauk Highway, Montauk
Montauk Highway stretches through a number of towns and villages (there's some decent shopping within the Bridgehampton town limits), but it really shines when it passes into its namesake village. Right around the Plaza in central Montauk, you'll see a wide selection of local shops. Among the favorites are Montauk Clothing Company, which sports souvenir takeaways and boutique-y options, as well as the Candied Anchor, which specializes in old-school confections.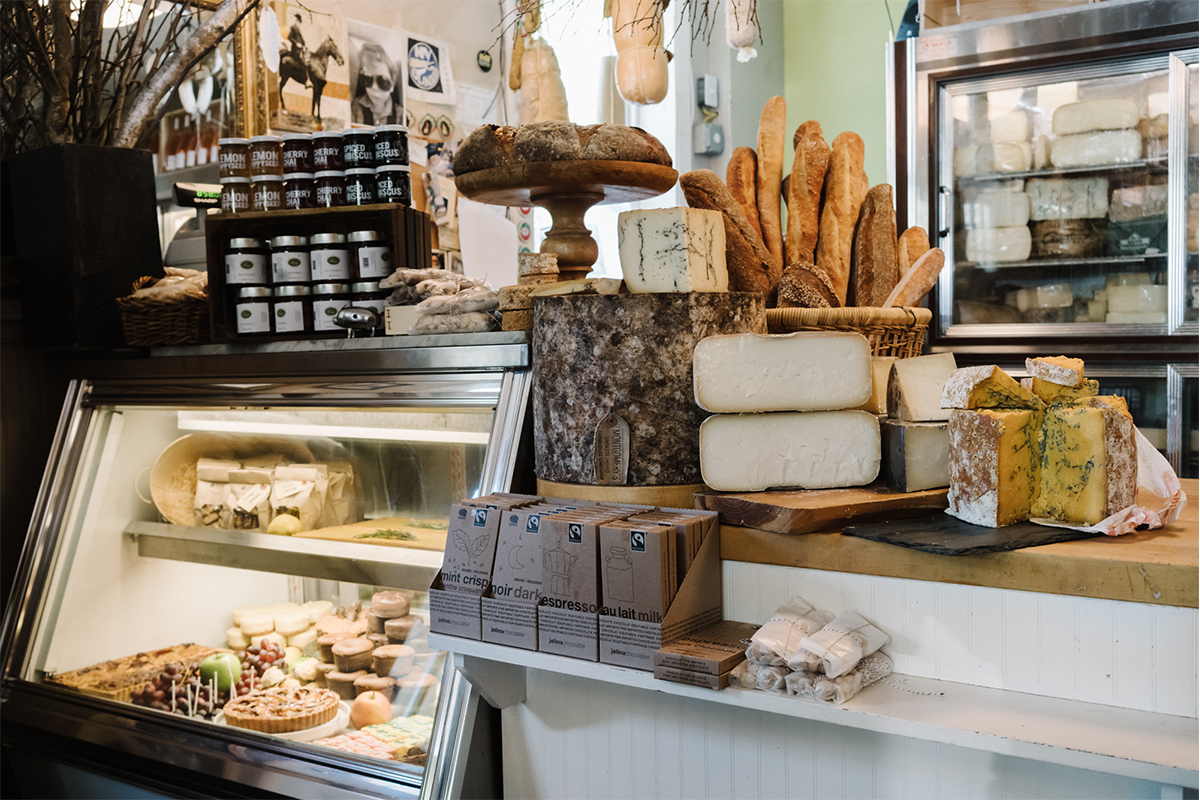 Division Street and  Main Street, Sag Harbor
Sag Harbor is one of the most walkable parts of the Hamptons, especially if you're staying at one of the hotels along the water. Most of the shops are clustered on Main Street, including Flying Point Surf, which sells surf gear in the summer and cold weather wear off-season. Relax Hampton is a beach- and loungewear shop for women and kids, while LoveShackFancy is a celebrated lifestyle boutique that screams "old world beach house." The trinket-laden Sag Harbor Variety should never be overlooked. But keep venturing, because there are even more shops on parallel Division Street, like Cavaniola's Gourmet Cheese and Sage Street Antiques.
Front Street and Main Road, Greenport
Technically, Greenport is on the North Fork, not in the Hamptons. But because it is just over the Shelter Island car ferry and is a certifiably charming way to spend an afternoon, we wanted to give it a mention here. Front Street and Main Road create an L that runs through Greenport, and along these two thoroughfares you'll find places like Doofpot for quaint teapots and kitchenware; Kate's Cheese Co. for, well, cheese; the Times Vintage for boutique clothes housed in an early 1900s newspaper shop; and the Weathered Barn for amazing jewelry and gifts, many of which are made right in the store. With such an interesting selection of stores, Greenport is a great place to end a shopping trip through the East End.
—
Hey, why not like StreetEasy on Facebook and follow @streeteasy on Instagram?