When you're relaxing in the sand at one of the best beaches in the Hamptons, the bustle of New York City will feel much further than two and a half hours away. The choices are world-class and plentiful, whether you're seeking a family-friendly spot, a surfing crowd, amenities like snack bars and showers, or a glamorous social scene. In all cases, parking is a major consideration, so plan accordingly. Some beaches have day-rate lots. Many others are permit-only, and rules are strictly enforced, so consider taking a bicycle or an Uber.  But once you're at the beach, any hassle will seem worth it. Here are our picks for the best beaches in the Hamptons.
Cooper's Beach, Southampton
This gorgeous spot is just a short ride from Southampton Village, and regularly makes lists of the best beaches in America. Its many attractions include a wide expanse of white sand, sweeping views of the ocean and dunes, pleasant waves, and amenities such as lifeguards, refreshments and washrooms. There's also a cut where the water washes in and out with the tide that makes a natural shallow area for kids. Some public parking is available, but nonresidents should be prepared to pay $50 per day and arrive early.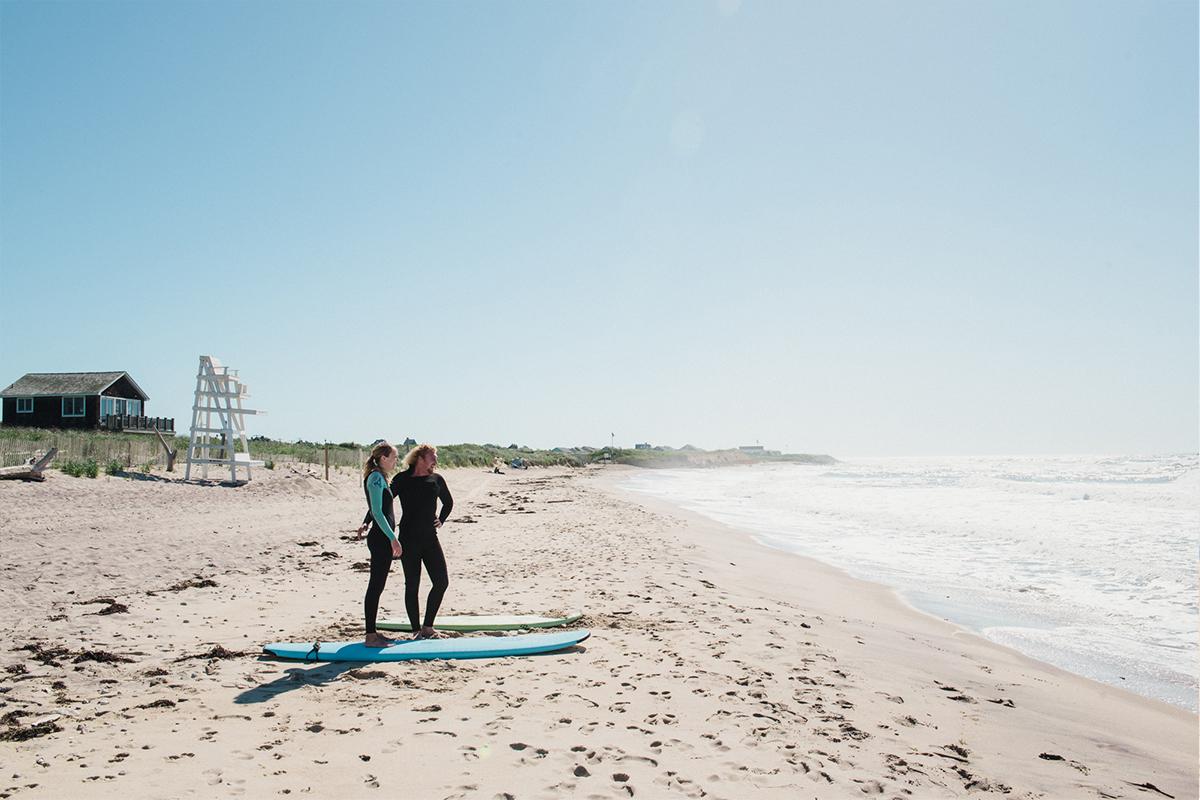 Ditch Plains Beach, Montauk
Montauk, the easternmost town on Long Island, is a hip destination celebrated for having the best waves on the East End. This beach has everything: It's terrific fun to watch the surfers, and of course there's great boogie boarding and swimming. The food trucks will come in handy when hunger hits, and after a meal, you can take a scenic (if occasionally rocky) walk along the beach all the way to town, past some craggy cliffs. The light at sunset is especially gorgeous. One drawback: no parking without a permit.
Atlantic Avenue Beach, Amagansett
The sand and swimming here are terrific, the snack bar is good, and check the calendar — there's a sandcastle contest every year that brims with creativity. Public parking is also available on weekdays for a $25 fee (though on the weekends, parking is permit-only). Like everywhere else, spaces are limited.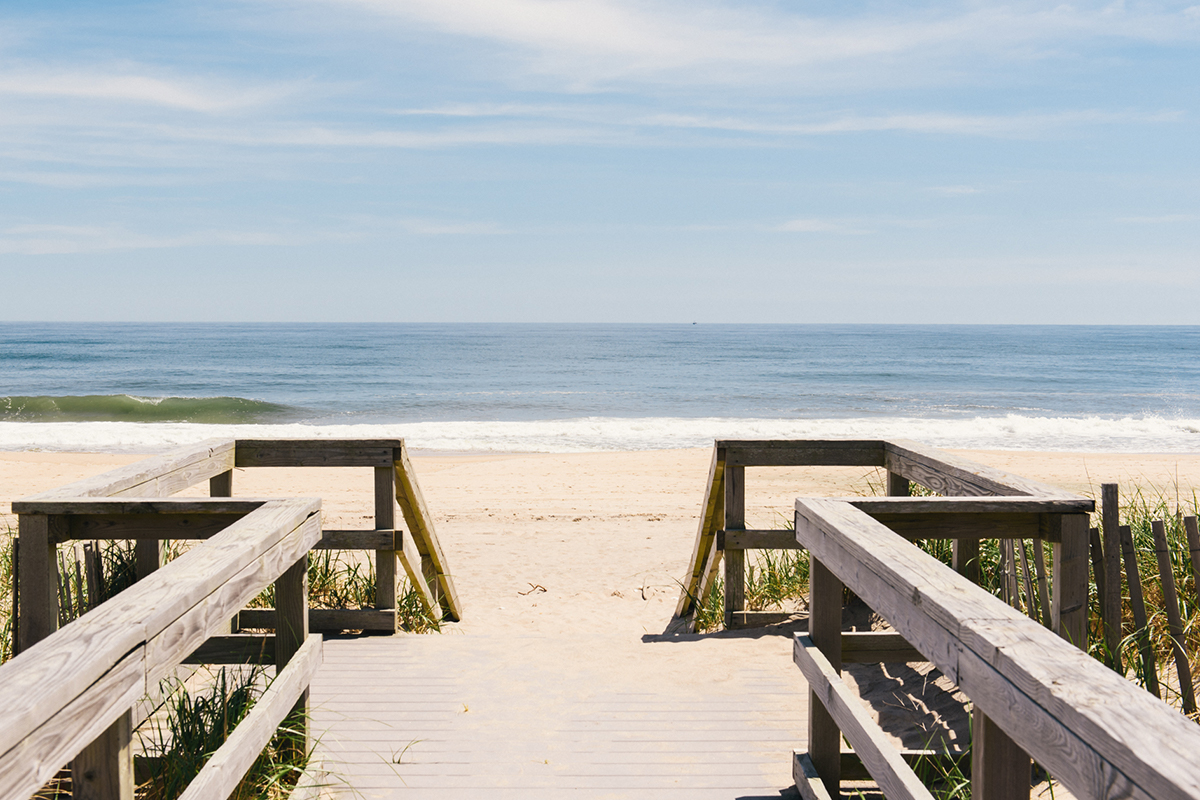 Sagg Main Beach, Sagaponack
This centrally located beach is down a road that takes you past a terrific farm stand, two upscale takeaway spots (Loaves & Fishes and Pierre's Market), and Madoo Conservancy garden. There's also a cemetery on the way that hearkens back to the settling of the area more than 300 years ago. On Monday nights in the summer, there's often a drum circle that turns into quite a scene.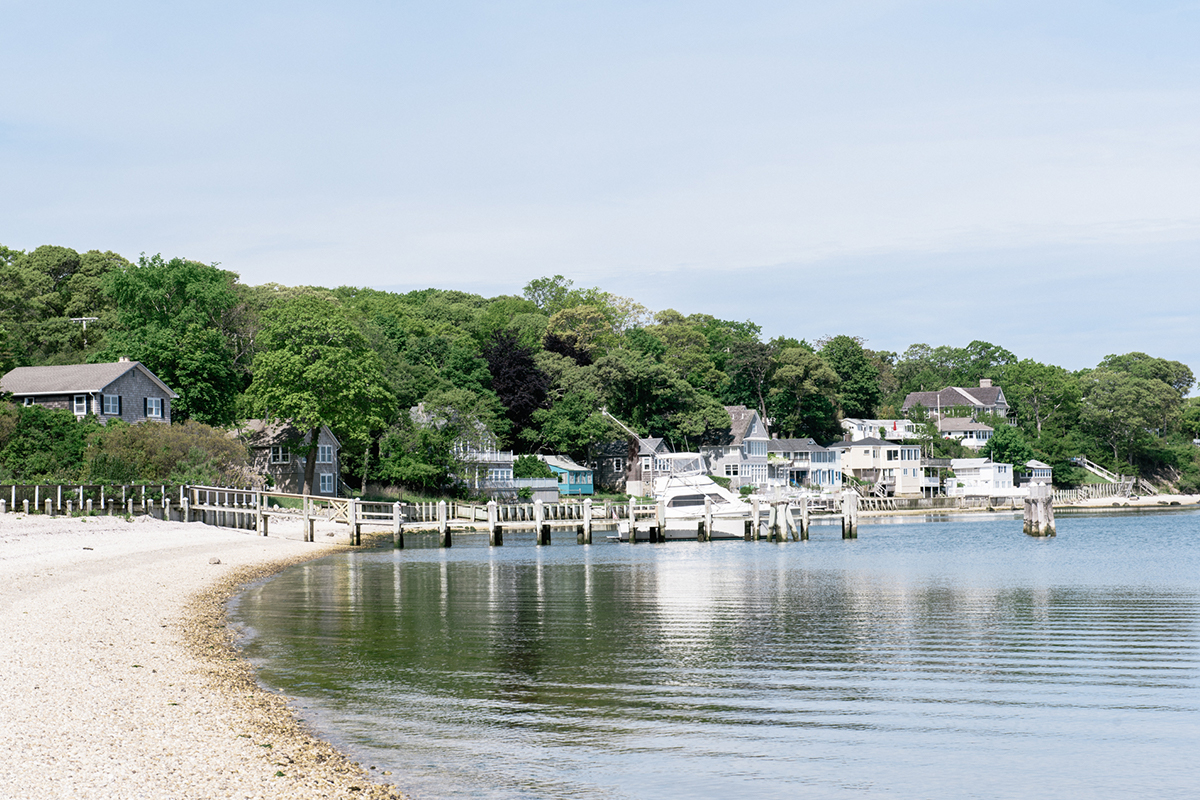 Long Beach (aka Foster Memorial Beach), Sag Harbor
This mile-long bayside beach is pebble-strewn, not pure sand, but the gentle waves make it a terrific spot for kids, not to mention kayaking, paddleboarding and windsurfing. This is also a popular place to catch incredible sunsets, and it boasts ample day-rate parking if you don't have a local permit.
Two Mile Hollow Beach, East Hampton
Dolphin pods have been known to pass by this narrow but beautiful beach, and even the occasional whale. It's also regarded as the most gay-friendly beach in the Hamptons.
Ponquogue Beach, Hampton Bays
Even at the height of summer, it's hard to feel cramped at this large, family-friendly beach. It also has a walk-up snack bar, lifeguards and day-rate parking. Locals often visit the fish markets on the west side of Lighthouse Road, just before the long bridge to the beach.
—
For the best of the Hamptons and North Fork, follow us on Facebook and Instagram.