Wondering what to do in the Hamptons over Labor Day weekend? Here's a sampling of some of the many events happening in the Hamptons and North Fork, including concerts, surf lessons, tours, and of course, parties. Check 'em out, and start your search for next summer's East End home on Out East.
What to Do Over Labor Day Weekend in the Hamptons and North Fork
Hampton Classic Horse Show in Bridgehampton
One of the largest outdoor horse shows in the country, the Hampton Classic is a must-see for those who are in the Hamptons for Labor Day weekend. Admission is rather inexpensive at $10 for general admission and $20 for a carload, and it's free for kids under the age of 6. The event kicked off on Aug. 25, and will continue through until Sept. 1.
Late Summer Cocktail Party at the Rogers Mansion in Southampton
On Saturday, Aug. 31, from 5:30 to 7:30 pm, you can join one of the final parties of the season, hosted by the Southampton Historical Society at the Rogers Mansion. The party will include hors d'oeuvres, an open bar, and a DJ set. Tickets will cost $65 for adults and $35 for children, but prices will rise to $85 and $45, respectively, after 4 p.m. Friday, Aug. 30.
Saturday Pool Party: Labor Day Edition at Montauk Beach House in Montauk
Sit out on the outdoor terrace at Montauk Beach House by the two pools to wrap up the end of the summer. The party will include a live DJ and drinks, and goes from 1 p.m. to 7 p.m. For just a pool party guest pass, you'll pay $100, but the price increases quickly if you want to purchase a day bed or a cabana for multiple guests.
Vine to Wine Tour at Sannino Vineyard in Peconic
Brought to you by Sannino Vineyard on the North Fork, this event is called "the most comprehensive wine tour in the region," at least according to Sannino Vineyard itself. The cost is $50 per person, and will include a tour of the barrel cellar, wine tasting, a cheese plate, and discounts. The Wine Tour runs Saturday, Aug., 31 from noon to 1:30 p.m.
Martin Sexton at the Stephen Talkhouse in Amagansett
On Saturday, Aug. 31, singer-songwriter Martin Sexton will perform at the Stephen Talkhouse, Amagansett's iconic local music venue. Sexton started as a street performer in Boston, but now has worked his way up to headlining major venues, and has even had his music featured in TV shows like "Scrubs" and "Parenthood." General admission is $85, and you must be 21 or over to attend.
Madison Beer at The Surf Lodge in Montauk
Out in Montauk, Long Island native Madison Beer will be performing at the Surf Lodge this holiday weekend, on Saturday, Aug. 31 starting at 6 p.m. Beer has nearly 12 million monthly listeners on Spotify and nearly 100 million views on YouTube.
What to Do in the Hamptons in September
Farmers Market at Jobs Lane, Southampton Village
Every Sunday through mid-October, locals and visitors can head to the farmers market in Southampton village, located right next to the Southampton Arts Center. Each week there are local vendors, including farmers, fishermen and artisans selling their goods. Farmers markets are great ways to get fresh food and goods, all while supporting local business owners.
Surf Lessons at Gurney's, Montauk
There's no better way to get the true Montauk vibes than by surfing. Gurney's offers complimentary surf lessons through CoreysWave Professional Surf Instruction from 10 a.m. to 11 a.m. every Friday through the end of September.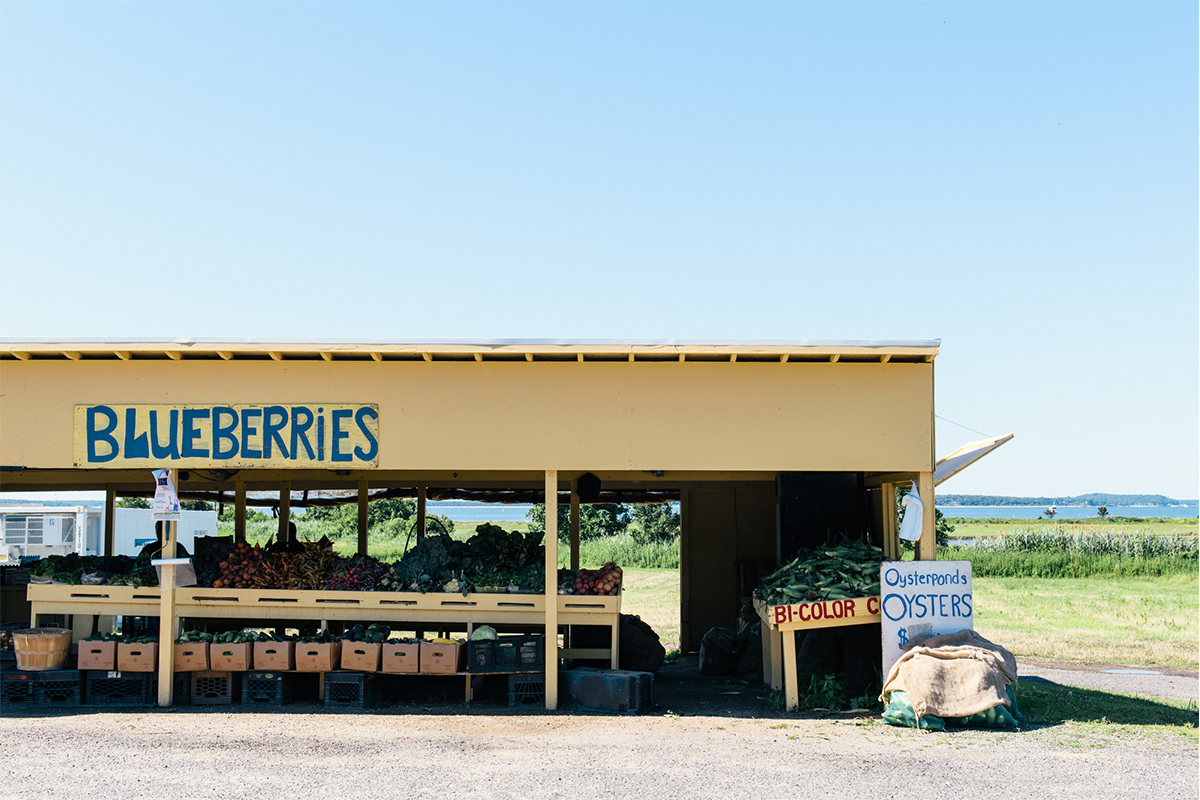 'Abstract Climates: Helen Frankenthaler in Provincetown' at Parrish Art Museum, Water Mill
"Abstract Climates" will be on display at the Parrish Art Museum in Water Mill through the end of October, exhibiting Helen Frankenthaler's experiences over summers on the coast, and how they impacted her as a painter. The pieces featured date from the 1950s until 1971, and were curated by Frankenthaler's stepdaughter, Lise Motherwell, and Elizabeth Smith, the executive director of the Helen Frankenthaler Foundation.
September Festivals in the Hamptons and North Fork
Westhampton Beach Festival of the Arts at St. Mark's Church, Westhampton
The Westhampton Beach Festival of the Arts will be hosted on Saturday and Sunday of Labor Day weekend on the great lawn at St. Mark's Church on Main Street. For its 11th year, the festival will showcase the talents of artists and artisans from across the United States. Admission and parking are free. On Saturday, Aug. 31, the event runs from 10 a.m. to 6 p.m.; on Sunday, Sept. 1, it's 11 a.m. to 6 p.m.
Southampton Fest Kickoff Party at Agawam Park, Southampton
To kick off the annual Southampton Fest celebration, the Southampton Rotary Club is having a party on Sept. 20 from 6:30 to 9:30 pm at Agawam Park. There will be complimentary beer and wine until 8 p.m., and then a cash bar from 8 to 9:30 pm. Food trucks will offer food for purchase, and a live band will provide entertainment. Tickets are $30.
Maritime Festival in Greenport Village
The annual Maritime Festival will be back this Sept. 21 and 22. Every year, local vendors and artisans fill the streets of Greenport Village, along with activities like kayak races, Irish dancing, harbor tours, and a chowder contest. It's a great way to support the community and enjoy the cooler weather as autumn approaches.
Montauk Fall Craft Show at the Second House Museum, Montauk
On Sept. 21 and 22, artists with handmade crafts fill the Montauk Fall Craft Show at the Second House Museum on Montauk Highway and Second House Road. The event will have food for purchase and live music for entertainment. Admission is free, and the show runs from 10 a.m. to 6 p.m. on Saturday, and 10 a.m. to 5 p.m. on Sunday.
—
Inspired to find your next home on the East End? Search Out East for rental and sale properties in the Hamptons and North Fork.