Everyone loves the Hamptons for its serene beaches, summer sunsets and unbeatable shopping and dining options. But while it is a great place to visit year-round, the Hamptons vibe does a 180 in the winter months. Not only does the weather get (much) colder, but home décor changes, too. We at Out East are obsessed with Hamptons home styles, and we wanted to learn more about what experts are seeing this year as homeowners transform their spaces for the winter. We spoke with Debra Gildersleeve, owner of Renee's Mattituck and member of the Out East design panel, for tips on decorating a Hamptons home for winter — including the holidays.
Warm Up the Home With Softer Textures
Setting the scene for winter doesn't have to take a lot of hard work, or break the bank. Using strategic accessories and adding small details to what already exists in the home can give a place just the warmth it needs. Gildersleeve notes that in the Hamptons, many homeowners use whites and beiges in their décor, creating a clean and bright look. During the holidays, they look to warm things up a bit. Sofas and sectionals in neutral colors make a great base for adding color and texture. Faux fur pillows and throws are trendy right now, and can help any room feel cozier. "Nothing can beat cozying up on the couch with a fire and candles burning," Gildersleeve says. "No matter how modern or beachy your house is, these easy items will change it a lot and create a nice addition."
Another tip: Switching out rugs in living spaces is an easy way to add warmth and dimension. Gildersleeve tells us that many of her clients switch from a warm-weather-friendly, natural fiber rug to a cozy shag one during the winter months. Switching out accessories by season, while keeping the investment items like the sofa and tables in place, can help save money while changing the look of a room in a cinch.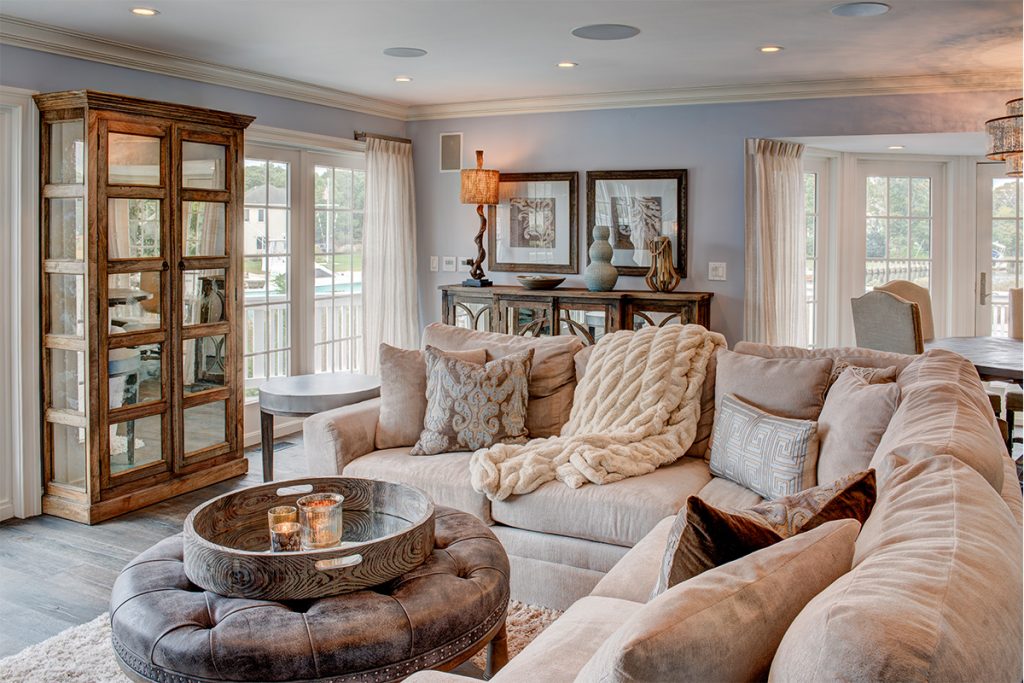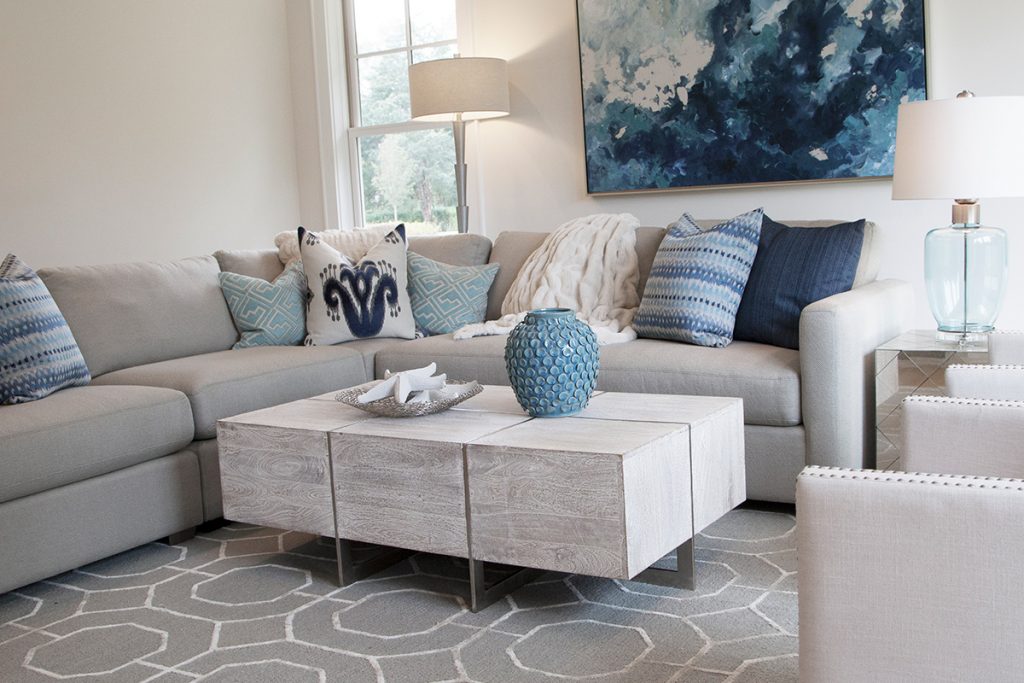 Lighting Is Key, Especially in Winter
Creating a mood with lighting can change everything about a room. Gildersleeve told us about her own lighting routine during the winter: "As soon as I get home, I put on the fireplace, light a few candles, dim the lights and put a few table lamps on. It's amazing how it warms up the room."
She's a big fan of candles, candles and more candles — but any type of lighting that can be dimmed works great in the winter months. For the holidays, she says, "nothing replaces a nice big tree with elegant white lights."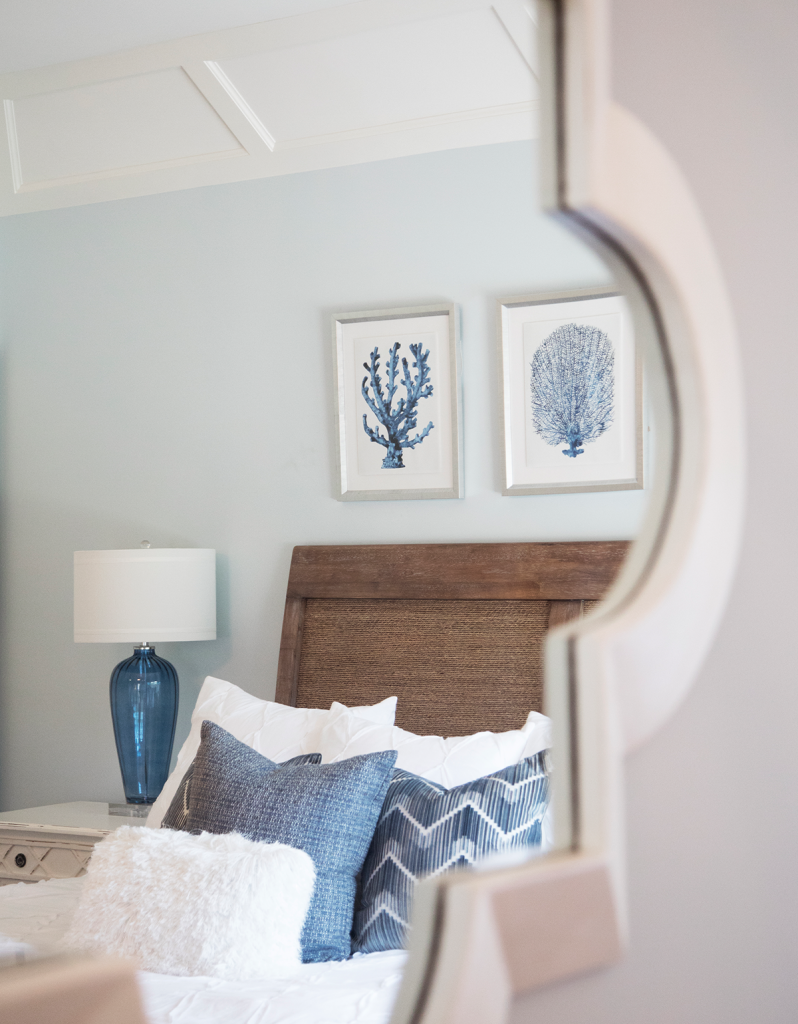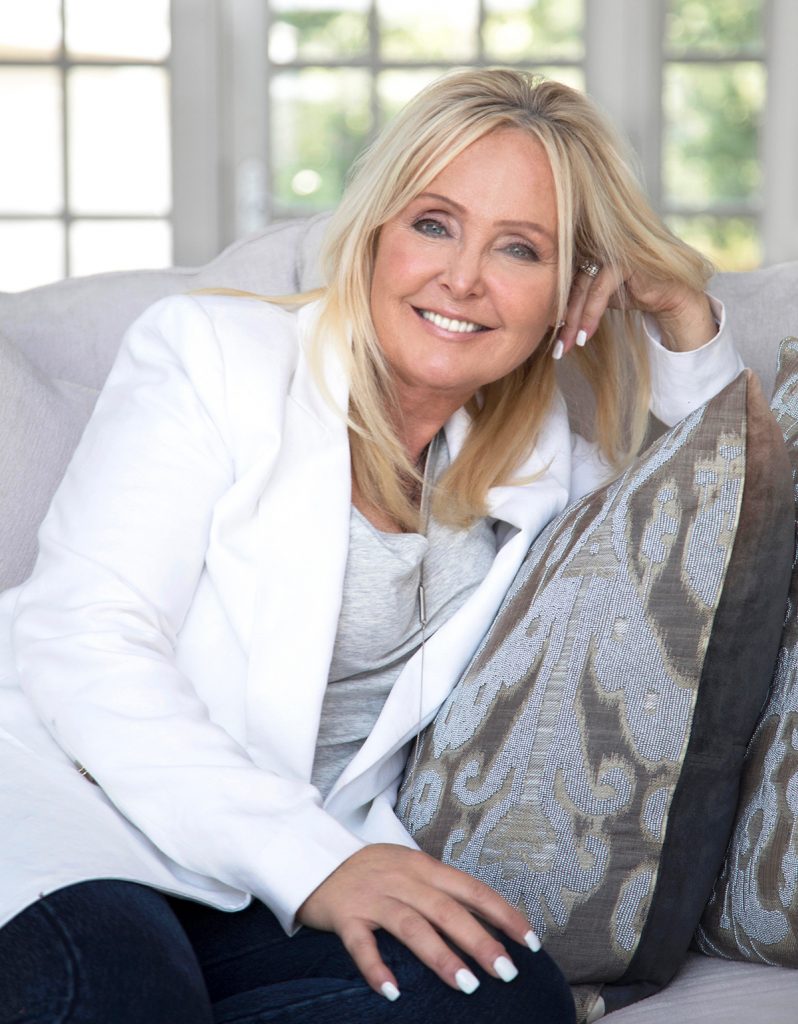 Nontraditional Elements Spice Up Holiday Décor
According to Debra, residents on the East End are much more open to nontraditional holiday décor. She notes that many are creating coastal-themed Christmas trees by integrating elements like seashells or pinecones. Using natural items can also help save money.
More than ever, Gildersleeve says, people are using the holidays to put their own stamp on their homes. The classic tinsel and red and green elements are a thing of the past. In her home, she goes for "simple elegance": soft blues, creamy colors and white poinsettias for the holidays, with lots of white lights and a focal point for the room, such as a Christmas tree or decorated mantel.
Outdoor and Indoor Décor Should Work Together
Gildersleeve notes that a style should flow from the inside to the outside all year round. "I'm very conscious of not only how a home looks on the way up the driveway, but how the outside decorations affect you when you're in the house," she says. When choosing outdoor lights or even outdoor furniture, one should consider what their indoor décor style is, and make sure the outdoor style works with it.
Gildersleeve prioritizes this flow in her own home: "When I look out to my deck, I see our beautiful tree with white lights and a spotlight on a wreath on the door — and I make sure that my decorations inside the house work together with the ones outside."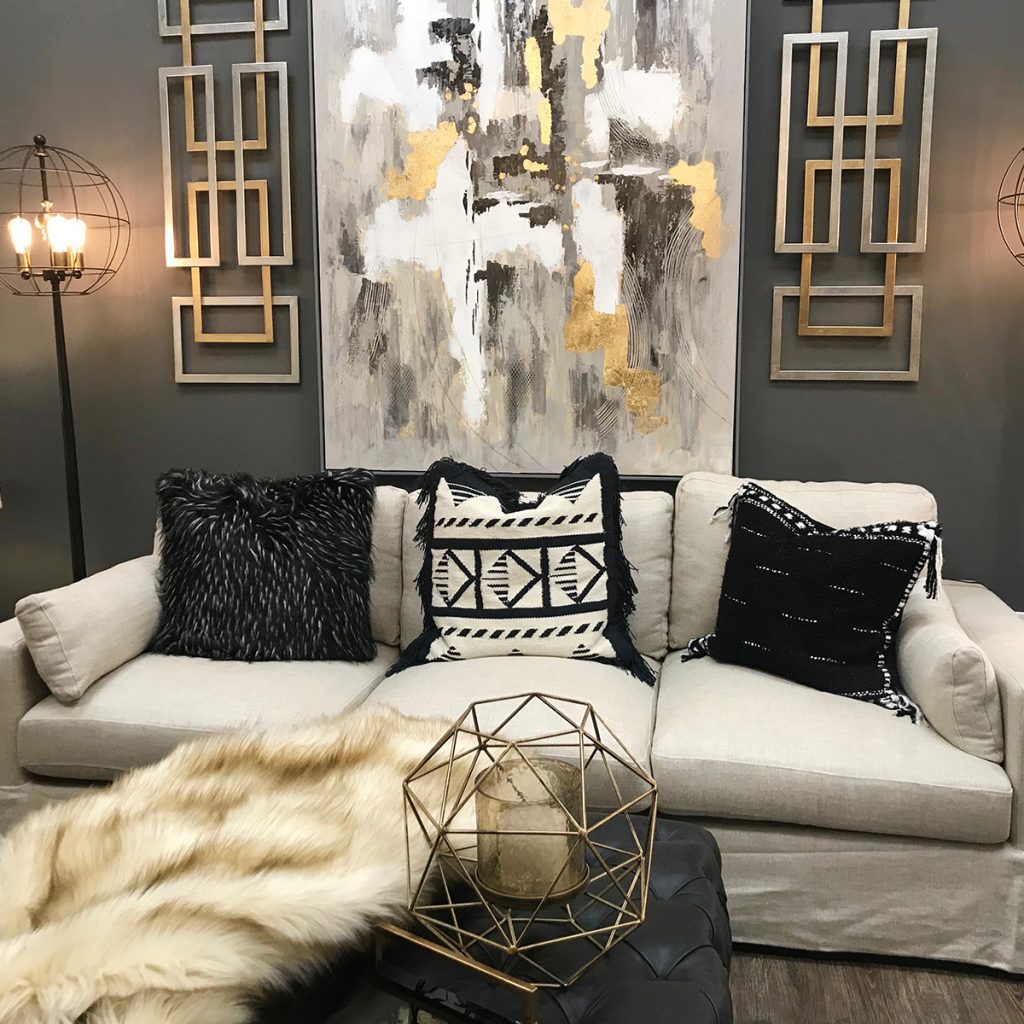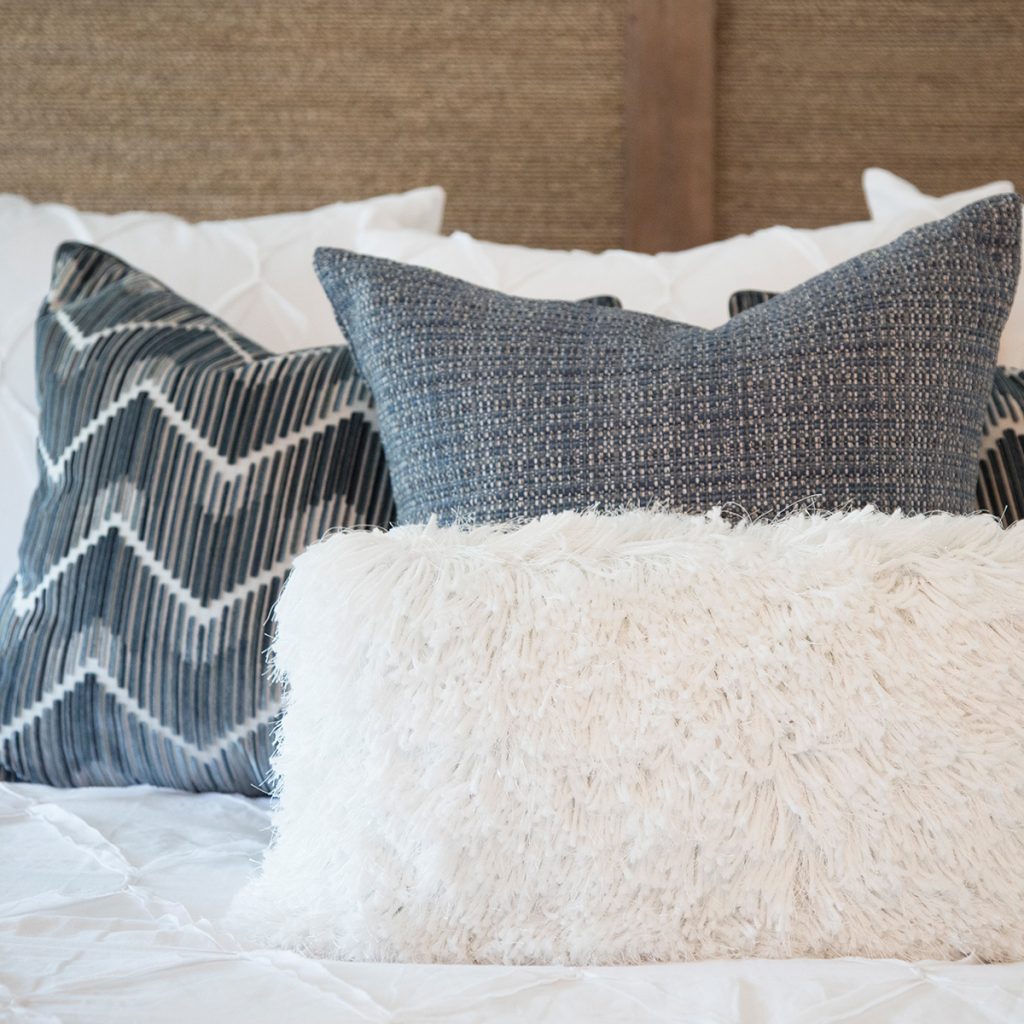 Transitional Design in the Hamptons
In general, traditional styles and carved furniture seem to be a thing of the past, especially for Debra's clients. Mixing different design elements that don't necessarily match but make sense together creates a take on "transitional design" — a blend of classic and contemporary looks that is Gildersleeve's specialty. She creates this effect using contrasting decor elements such as an elegant chandelier over a farmhouse table in the dining room. GIldersleeve notes that this look is gaining momentum, especially on the North Fork. "The eclectic-yet-non-cluttered look you can achieve with transitional design is also a great opportunity to customize your space and make it a true reflection of your own style," she says.
In the Hamptons, Gildersleeve says, cleaner, lighter looks with less accessories and details are in, and white and gray kitchens are in high demand. Debra notes that her "sweet spot" is transitional design, and that's what her clients are leaning toward these days. Whatever your taste, if you're looking to move with the trends, remember that clean lines, simple moldings and minimalist details are in.
—
Hey, why not like StreetEasy on Facebook and follow @streeteasy on Instagram?