The Hamptons are most often associated with summertime fun, but the fall season is actually one of the most beautiful times of the year here. The vineyards and other farms are harvesting their last crops, the approach of Halloween and Thanksgiving revive some annual traditions, and the annual lighting of the Montauk Lighthouse is a reminder that winter is coming. Here are eight great things to do during fall in the Hamptons.
1. Visit the 26th Annual Hamptons International Film Festival
The Hamptons International Film Festival sponsors an array of year-round programs and films in the Hamptons, but its world-renowned five-day festival — which runs this year from Oct. 4-8 at various venues in and around East Hampton — is its marquee event. The festival's mission statement says it celebrates independent long, short, fiction and documentary films with an emphasis on introducing "fresh voices" and films with "differing global perspectives." But the festival also regularly draws some of the biggest names in show business. Last year, I, Tonya was among the offerings. This year's festival kicks off with Sara Colangelo's The Kindergarten Teacher, and both Colangelo and Maggie Gyllenhaal, the star of the film, are among the luminaries scheduled to attend. If you're inclined to go, get tickets soon, because packages often sellout.
2. Experience Halloween in the Hamptons
For the month of October, the Rogers Mansion in Southampton says it's being taken over by ghouls and ghosts — all part of a walk-through exhibit that also features info about the history of Southampton whaling captain Albert Rogers, the mansion's namesake. But if you really want to try to scare yourself silly, or at least try something different, sign up to spend the night of Oct. 13 touring the mansion with members of the Long Island Paranormal Investigators as they conduct experiments to find out if there are any previous (read: ghostly) occupants of the mansion still lingering. You must be 15 or older to attend; space is limited. To register, emailcflanagan@southamptonhistory.org or call 631-283-2494, ext. 500.
3. Go Pumpkin Picking in the Hamptons
There are  farm stands where you can buy a pumpkin right out of the field, visit a corn maze, or pick your own apples. But what makes Hank's Pumpkintown in Water Mill so popular that it literally clogs traffic on Montauk Highway is that it offers one-stop shopping for all of those things, plus fresh-made apple cider and cider donuts that are cooked right before your eyes and served warm. For another terrific but more low-key choice, try "The Maize" at Fairview Farm at Mecox, located on Horsemill Lane in Bridgehampton. The farm has an eight-acre corn maze with two footbridges that offer scenic views of Mecox Bay.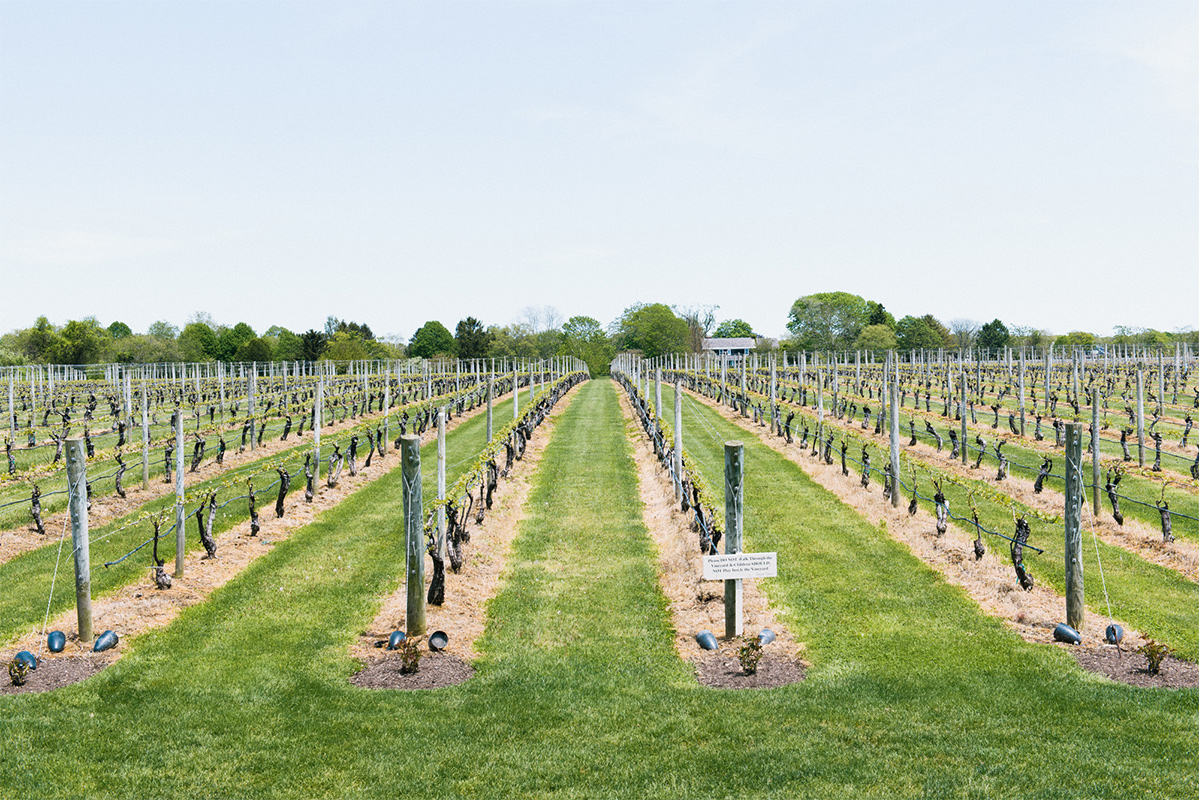 4. Hit the Wölffer Estate Annual Harvest Party
This popular Sagaponack winery is always interesting to visit, but on Oct. 6, from 12 to 5 p.m. it will be celebrating its 30th anniversary with a party on the lawn outside its picturesque tasting room and vineyards. Wölffer Estate's wines and ciders will be served along with food. The band Hopefully Forgiven will perform, and family activities will include barrel rolling, hay rides, pony rides and a petting zoo. There's even a chance to go a little crazy and do a little grape stomping yourself, if you chose. Tickets are available in advance.
5. Go to the 7th Annual Westhampton Beach OysterFest
This year's event runs Oct. 6 from 11 a.m. to 6 p.m. at the Westhampton Beach Village Marina and features delectable local oysters, seafood, and clam chowder, as well as an oyster shucking contest. Craft beers and local wines will be sold, and live bands will perform. Sword fighting lessons and pirate shows are among the activities for kids. Read more on the event website.
6. Eat Your Way Through Bay Scallop Season and Long Island Restaurant Week
One of the local culinary highlights of the fall is the eagerly awaited harvesting of Peconic Bay scallops, which begins during the month of November. It coincides a bit this year with Long Island Restaurant Week, which runs from Nov. 4 to 11. The scallop harvest can run till March, depending on conditions, but local lore says that the earlier you sample those bay scallops, the more delicate and tastier they are.
7. Write the Great American Novel — With Some Help
John Steinbeck, E.L. Doctorow and Colson Whitehead are just a few of the literary lions that once lived in Sag Harbor. On Thursdays this fall through Oct. 25, the town's John Jermain Memorial Library is offering a peer-run fiction writers critique group from 5:30-7 p.m. No registration is necessary. For more info, visit the library website or call 631-725-0049.
8. See the Lighting of the Montauk Lighthouse
One vivid annual reminder that Christmas and Hanukkah are just around the corner is the annual lighting ceremony for the holiday decorations on the Montauk Lighthouse. "The Light," as it's sometimes called, was commissioned by congress during George Washington's presidency, and construction was completed in 1796. This year's lighting will take place at sunset on Nov. 24. The lighthouse is nonprofit entity reliant on donations to fund the cost of the holiday lighting. For more info on how to visit or to donate, visit its website.
—
For the best of the Hamptons and North Fork, follow us on Facebook and Instagram.