Metallic accents and jewel-tone colors are out. Teak and rattan are in.
For summer 2019, earthy vibes and organic design elements will dominate home design in the Hamptons, according to the 2019 Out East Design Trend Forecast — a one-of-a-kind report using data from our comprehensive survey of design experts local to the Hamptons. These design experts are part of the Out East Design Panel, a group of established interior design and styling experts with experience specific to the East End.
Another fad the group believes will go out with 2018? So-called "transitional design." Read on for an expert take on the top Hamptons home design trends for 2019.
The Hamptons Design Trends Poised to Rule 2019
Biophilic Design. More than half (57%) of the Out East Design Panel predict that natural and biophilic elements will have significant influence on Hamptons interior design this year. "The natural beauty of the Hamptons is always the best inspiration," says Debra Gildersleeve of Renee's. "The interior should work in harmony with the outdoors. Handmade details and earthy elements add warmth to any look."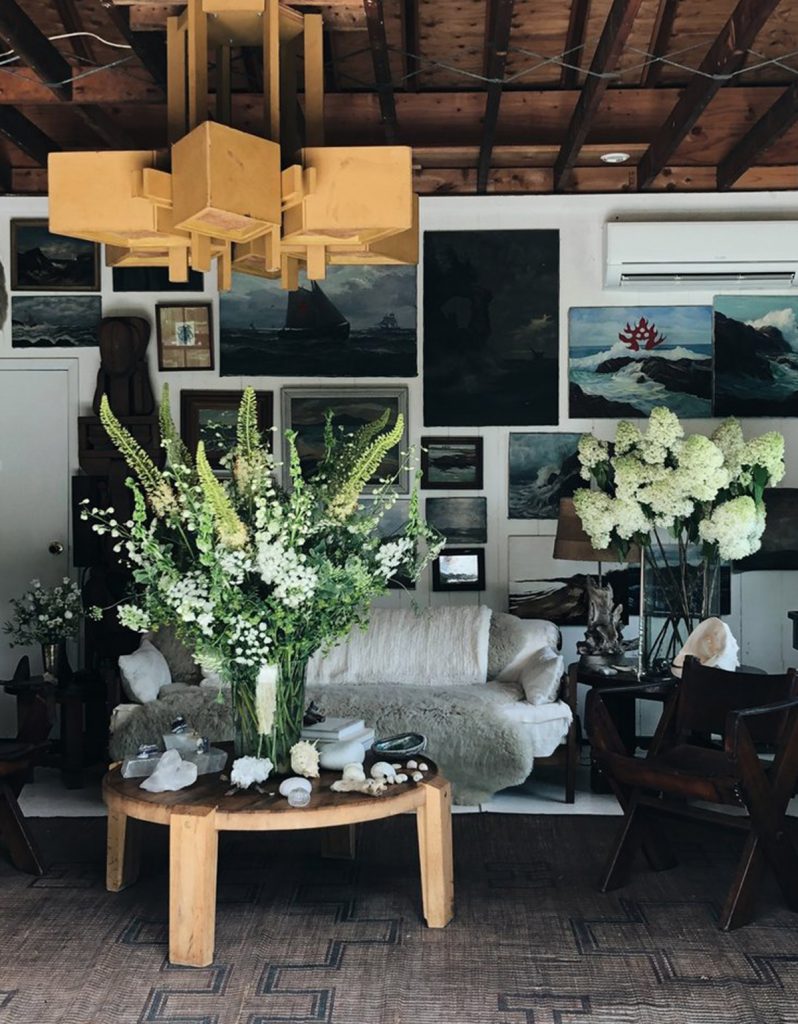 Expect to see this design style manifested in a variety of ways, including fiber rugs, light natural flooring, beautiful ceramics, wood accents and tons of greenery. Many architects will center their designs around this trend from the ground up — with the goal of connecting the occupants of the home to the natural environment around them.
Soft Terracottas and Mustard Yellows. "We're replacing jewel tones with more muted colors," says Jessica Kamel of Ronen Lev. "Right now we're into mustardy yellows, neutral greens and light sandy browns."
As for millennial pink? It never really stuck in the Hamptons, according to our experts. You can still expect to see pops of the prominent color scattered about in some of the East End's popular restaurants and bars, but experts recommend leaving it out of your home design.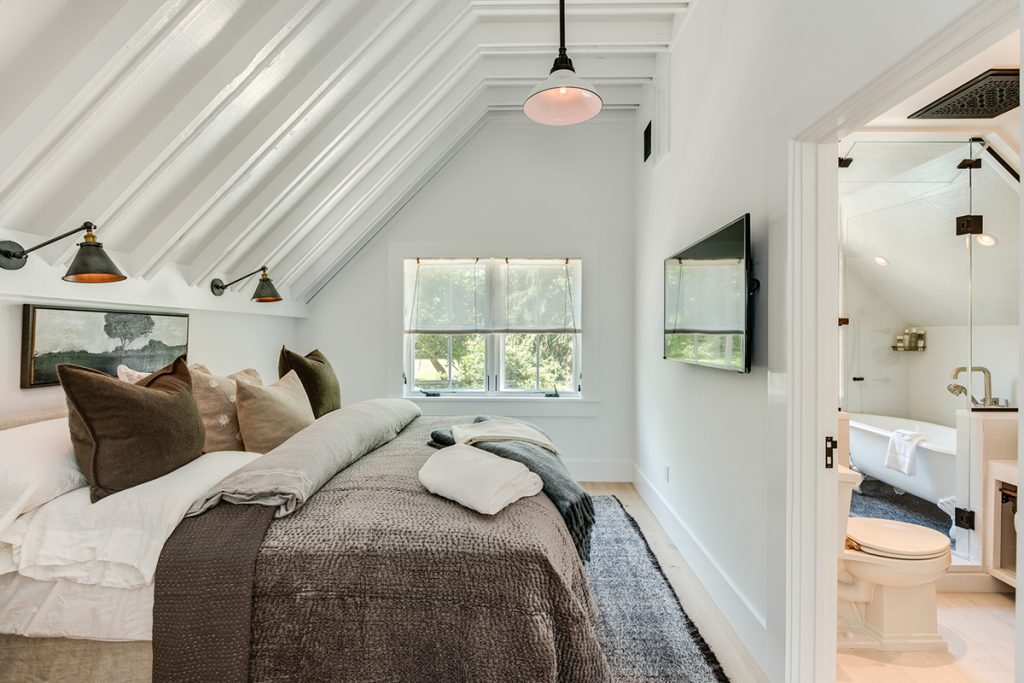 Rattan and Teak Takeover. Rattan and teak will be everywhere this summer, our design experts say. While these materials may have once been thought of as for outdoor use only, they're being incorporated into interiors more frequently.
Recent Trends That Have Run Their Course
Geometric Pendants and Metallic Finishes. The majority of our panel agreed that mid-century modern design is slowly falling out of favor. The Out East Design Panel expects metallic hardware detailing and geometric chandeliers to be replaced with simple, clean fixtures made with materials such as matte white plaster and resin.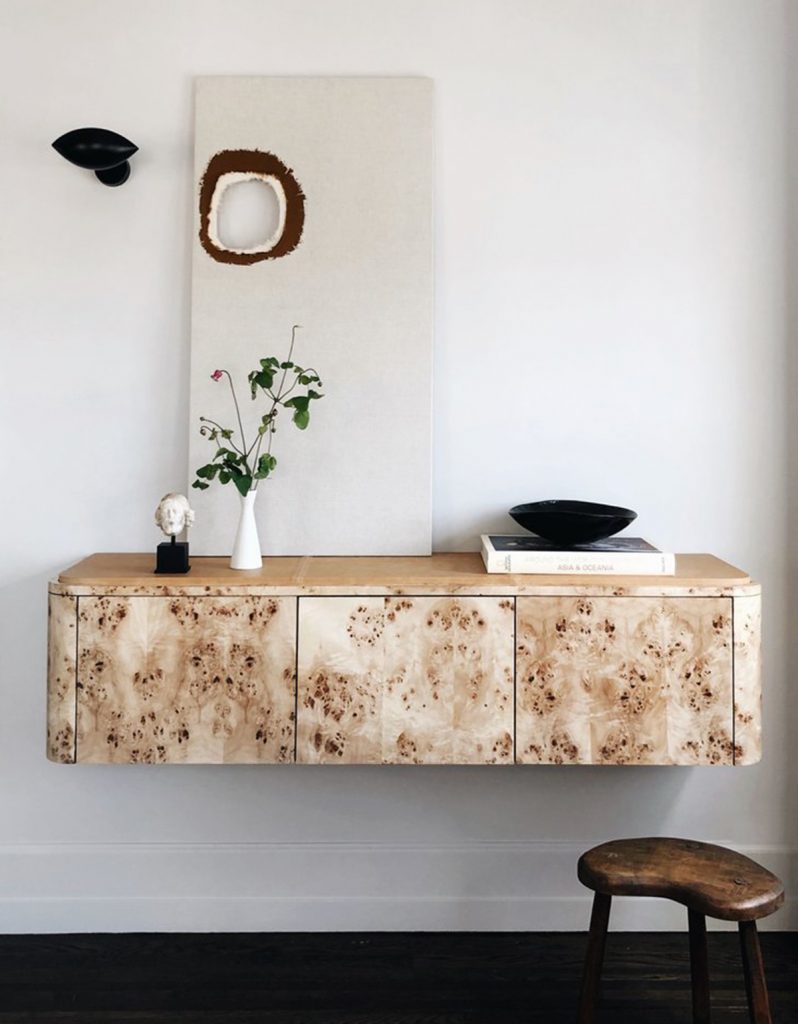 Bold Color Schemes. "For the East End and on the beach, anything really dark doesn't work as well," says Debra Gildersleeve of Renee's. "Colors have to breathe life into the space." While bright and bold colors can be tough to make work on the beach, don't expect to see stark white all summer, either. Muted soft colors in earthy tones are an integral part of the biophilic design style that experts say will proliferate in the Hamptons.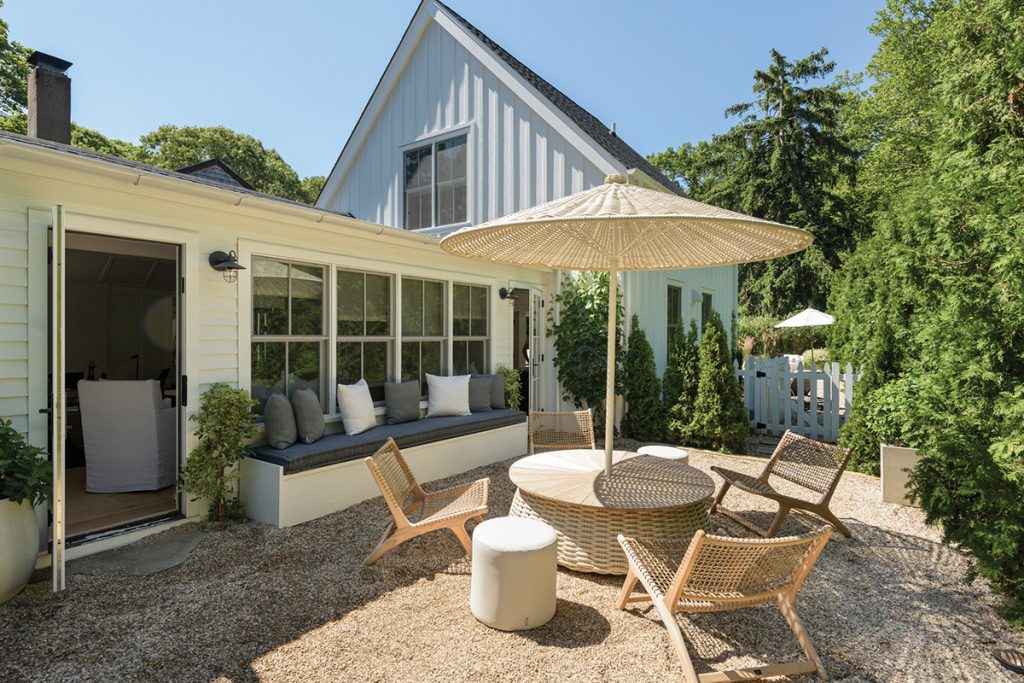 Transitional Style. Transitional style — the name given to a deliberate mix of traditional and modern furnishings — gives the freedom to incorporate many different design elements into a home, but making a space feel cohesive with it can be difficult.
Instead, our experts recommend opting for clean lines and organic materials throughout a Hamptons home, creating a natural, unified look in every room.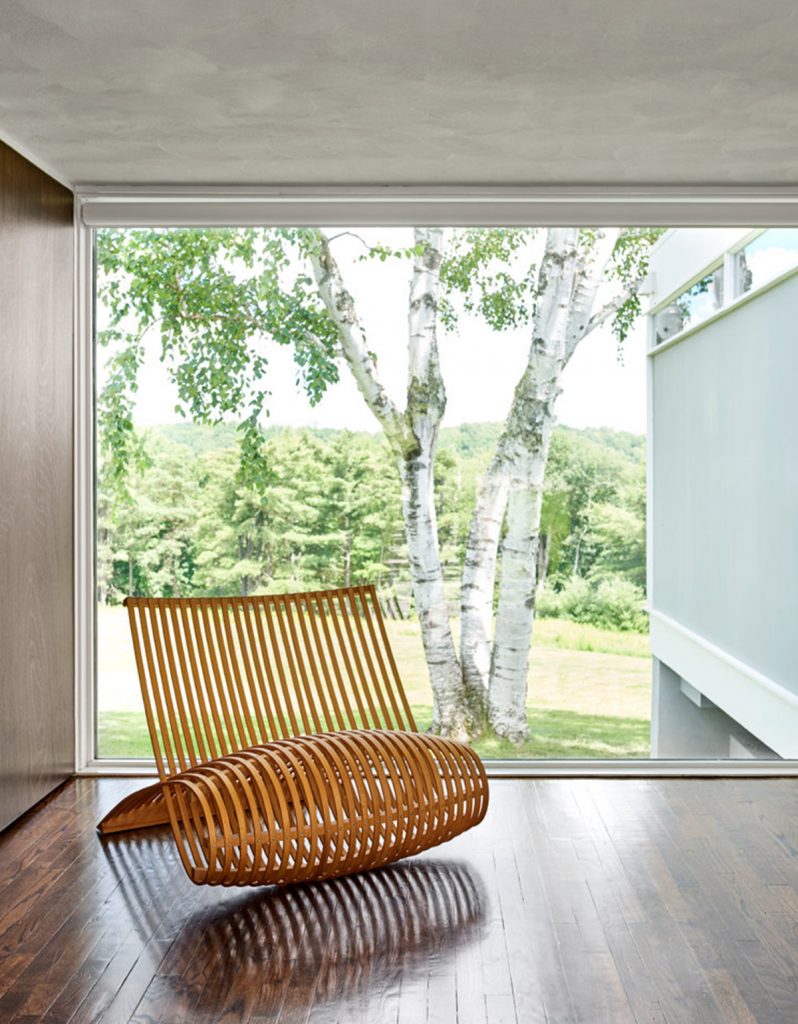 Final Tip: Small Updates Go Far
You don't have to spend a ton of money to achieve your dream aesthetic. "Repurpose what you already have," says Colin King of Colin King Interiors. "Think outside the box for ways to give new life to items you currently own." Updating your artwork can be a great place to start: If you love your existing pieces, try moving them to a new space, or reframing them for a fresh twist.