The Hamptons is a perfect stage for dream homes. It's easy to get lost in the magic of the region's seaside villages and the mysterious airs of its hedgerows, and find oneself admiring some seriously gorgeous (and expensive) real estate. Here at House Goals, we take a peek inside some of our favorite Hamptons homes on the market right now — following our eye more intently than our budget.
This lovely, 6-bedroom Southampton Village home is full of fun and has no fear of bold interior flourishes. In the solarium, crisp white upholstery pairs with wicker furniture, creating an adorable indoor-outdoor lounge. The kitchen and dining room practically sing with summery elegance, assisted by those stunning seashell and coral-studded chandeliers. Listed for $9.95 million.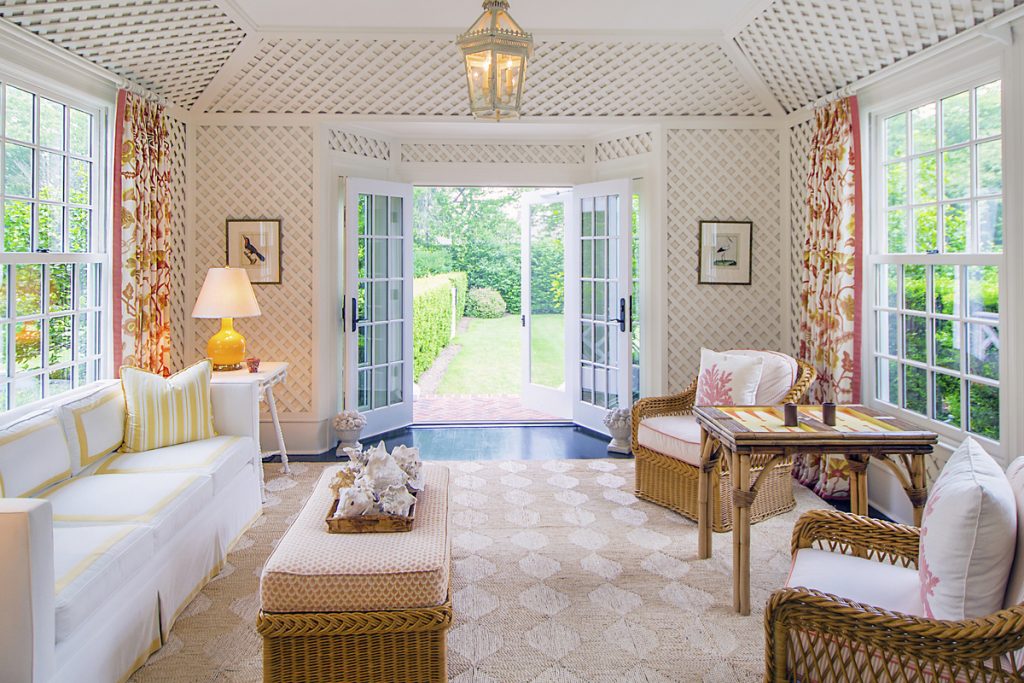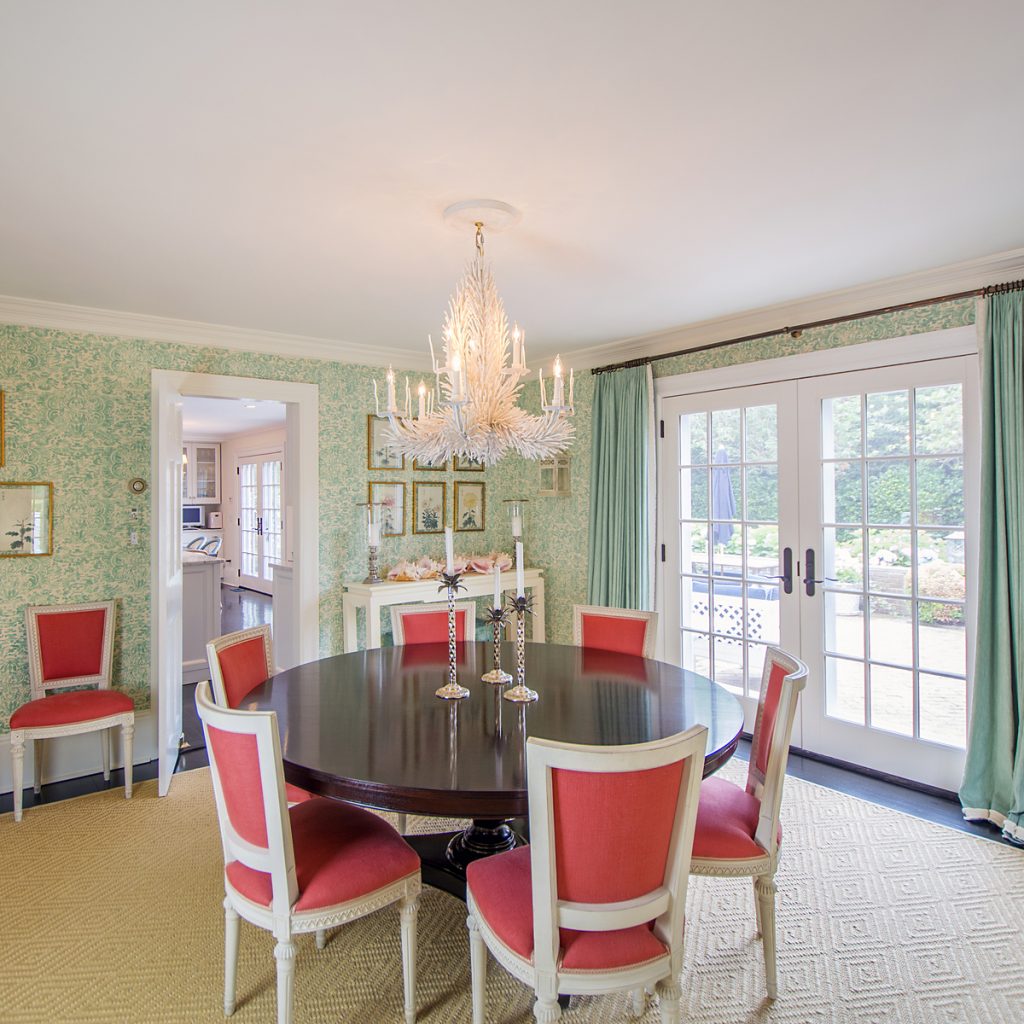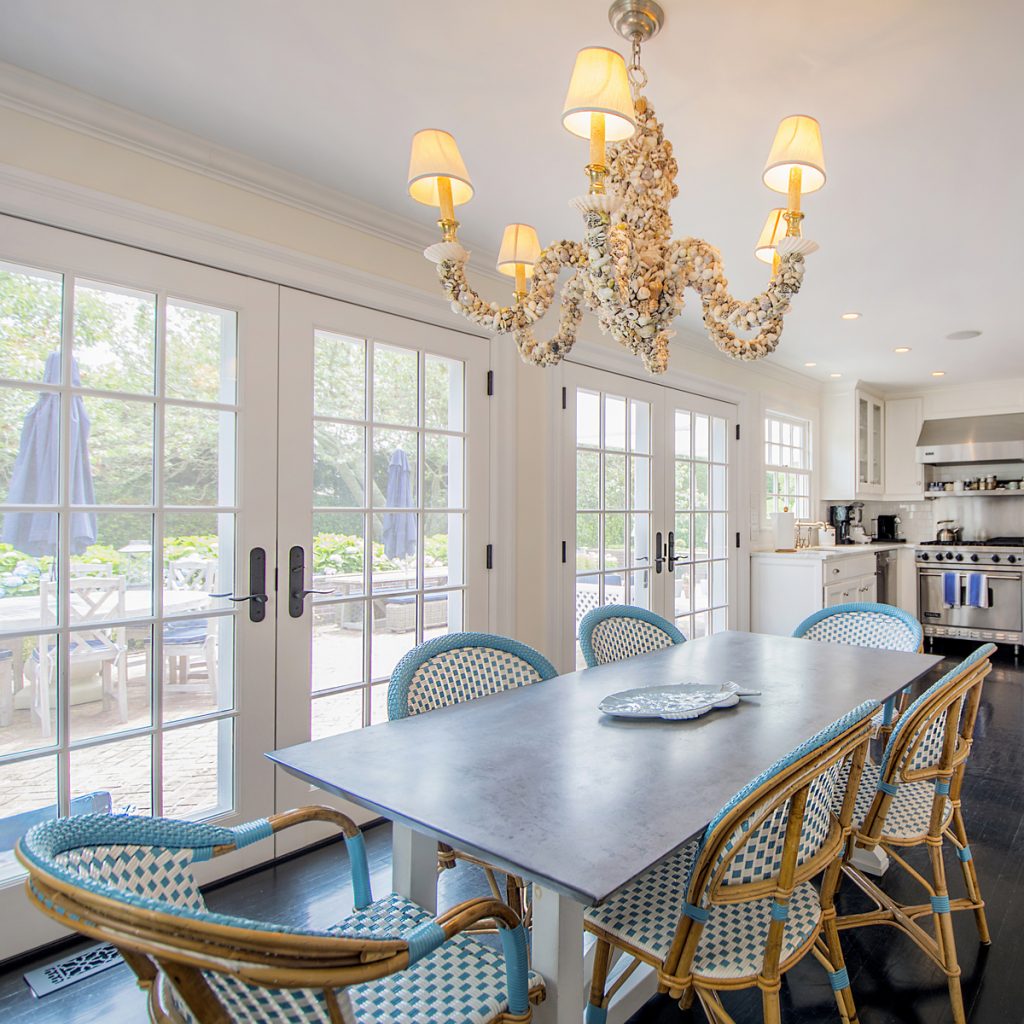 Spanning nearly two acres of Bridgehampton horse country, this 8-bedroom compound blends contemporary amenities with classic style. The main house offers a gracious porch overlooking mature trees and perfectly kept lawns, while the pool house supplies a rustic elegance, with exposed beams and brick and an airy lofted guest bedroom. Listed for $7.75 million.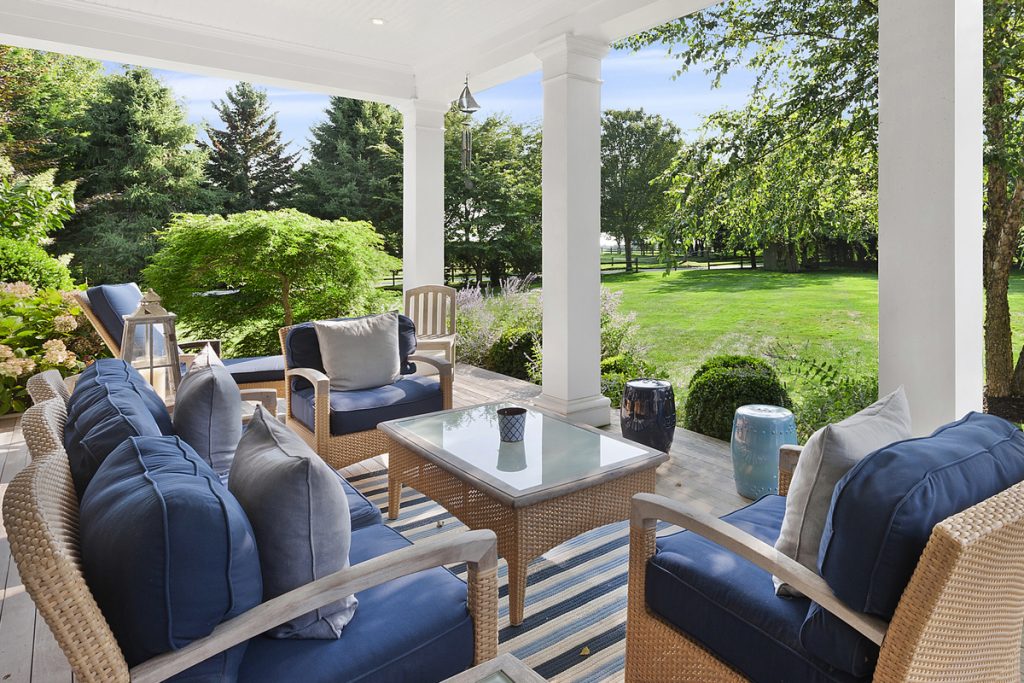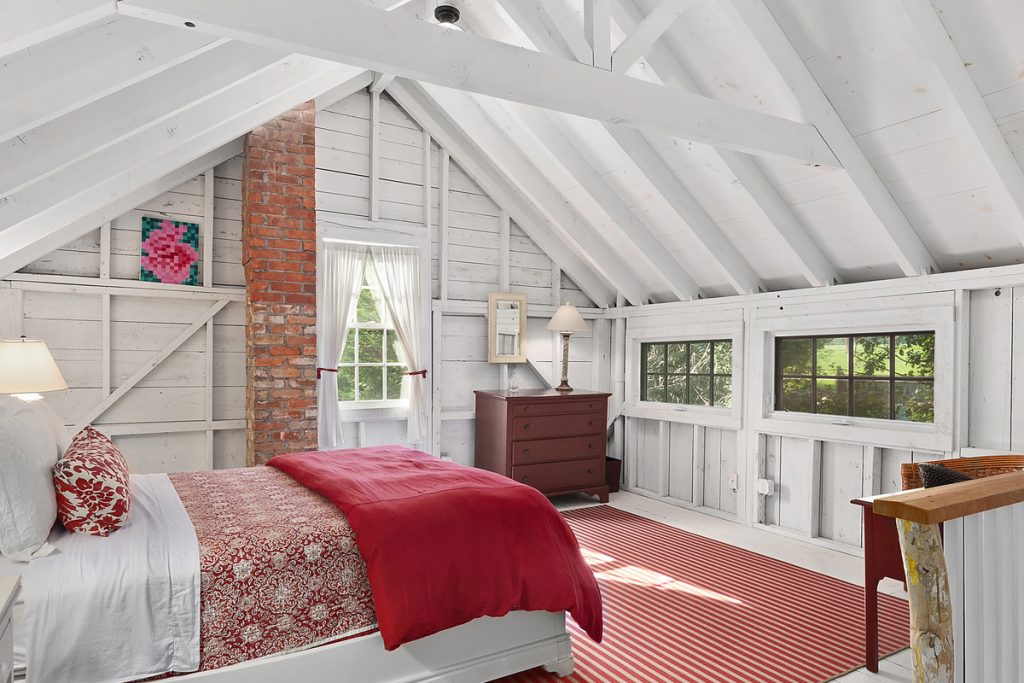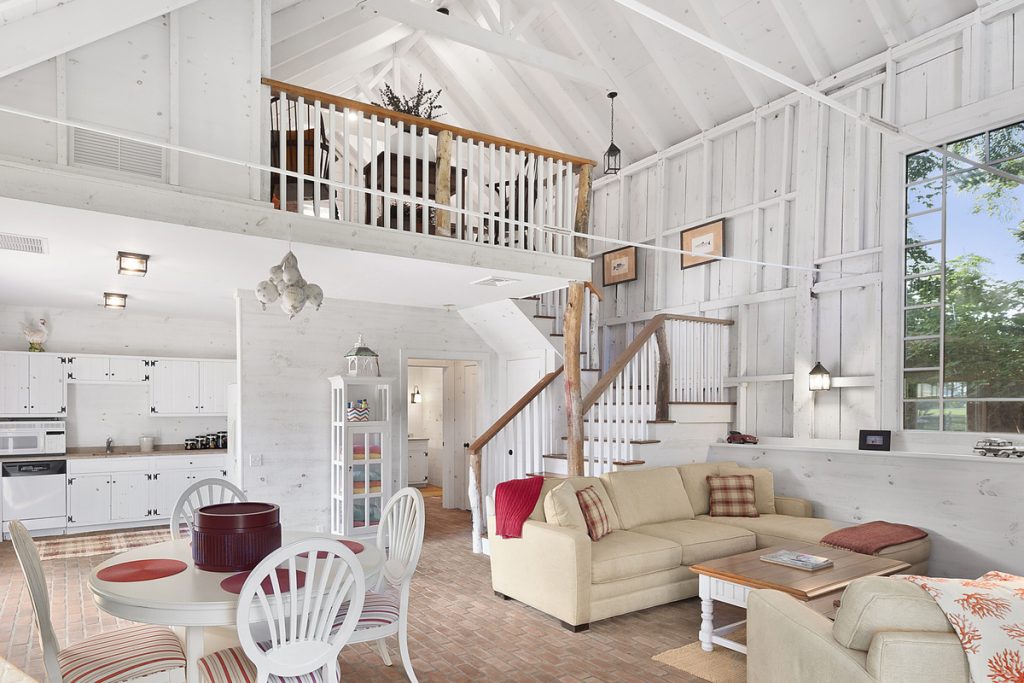 The size of this 8-bedroom Wainscott property is deceiving. It spans just over 1.25 acres, but there is no shortage of space or amenity here. Designed in a cottage-chic style by Heiberg Cummings, the home boasts three separate structures, including a secluded artist's studio with jacuzzi, a vine-covered arbor and courtyard, and a fire pit and saltwater pool. Listed for $9.995 million.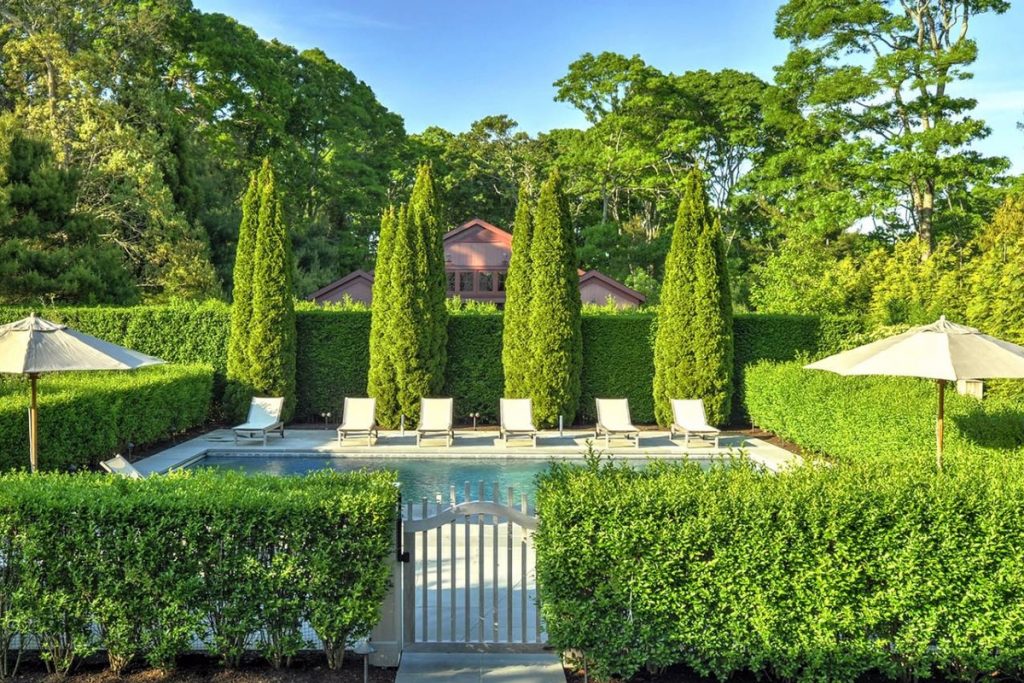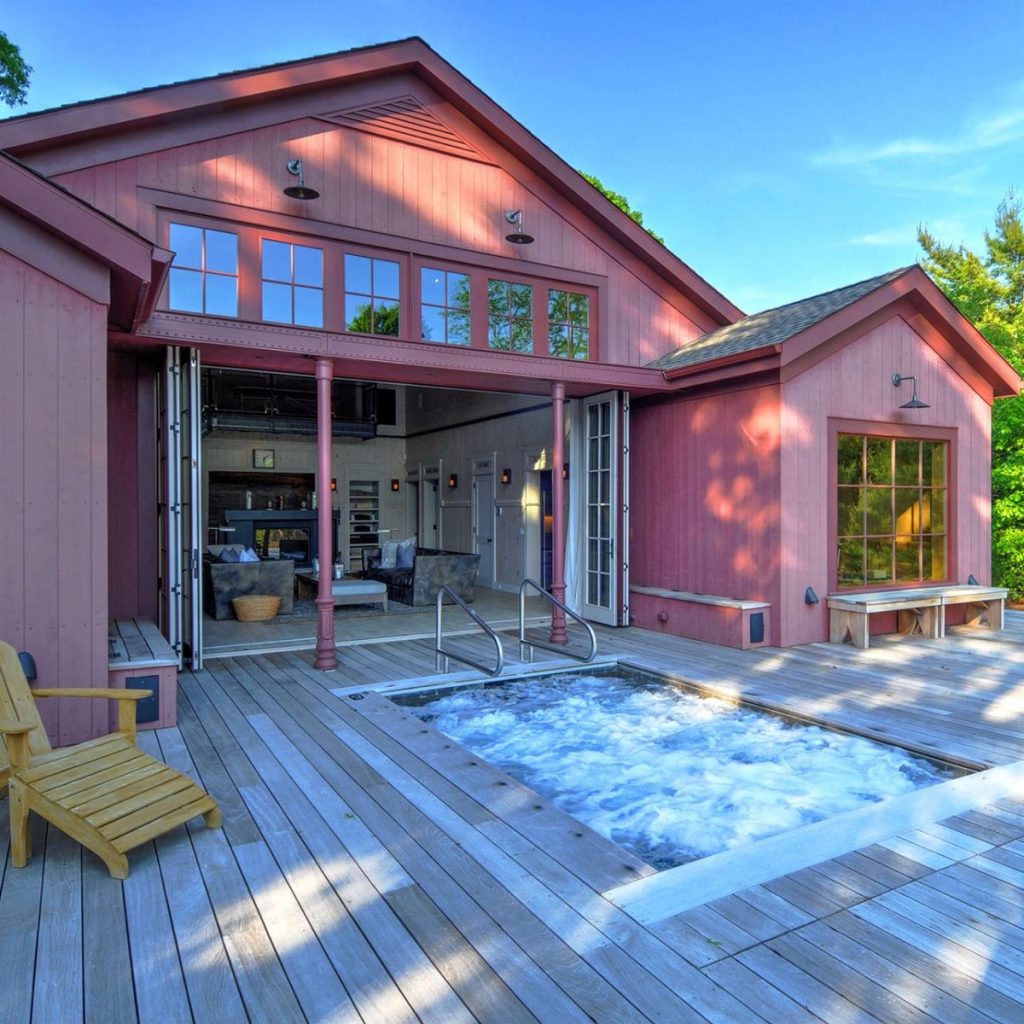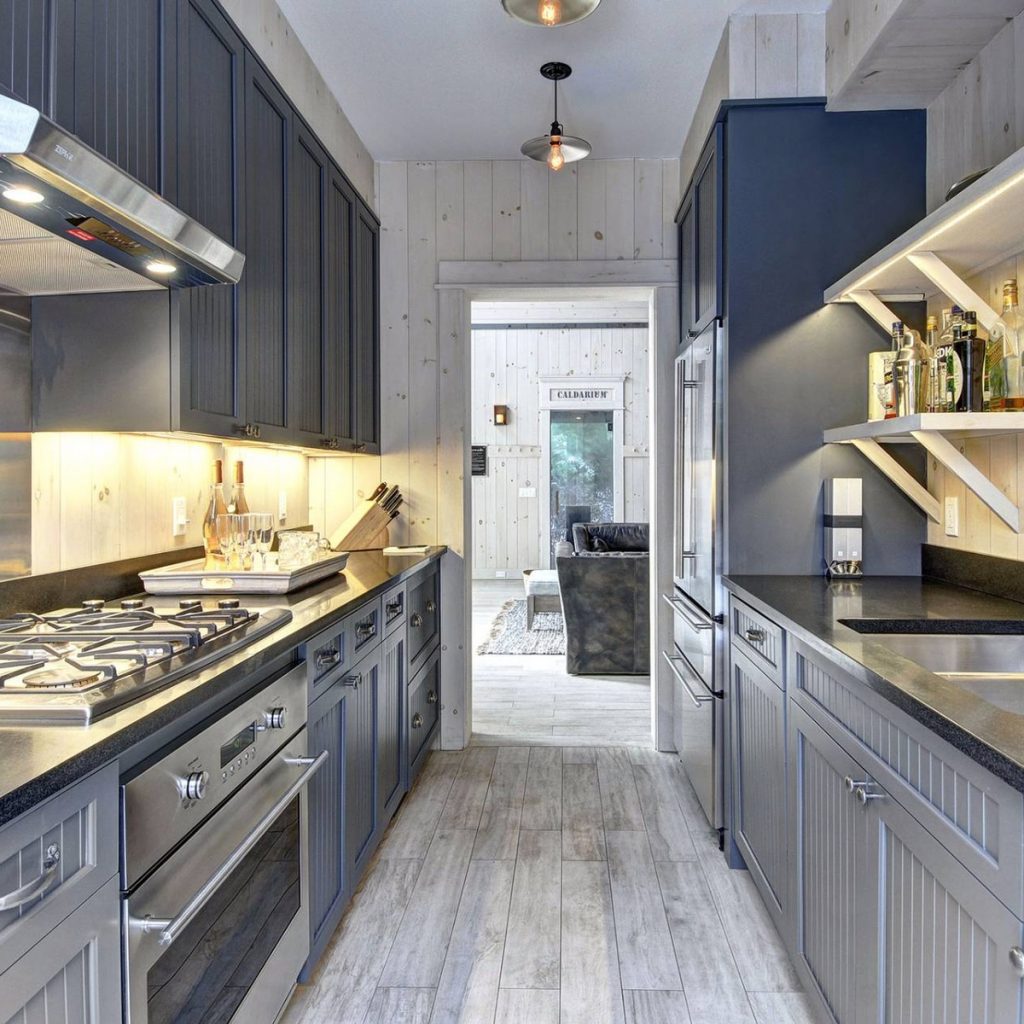 141 Sayres Path, Wainscott
Just down from the lovely Heiberg Cummings-designed artist compound above — and also available for sale with it — we find another gem from the same design firm. This home embraces a more formal, traditional style, with an expansive wraparound porch and sophisticated interiors. A mix of rich upholstery and rough-hewn exposed beams create intimacy within this 6-bedroom estate. Listed for $9.95 million.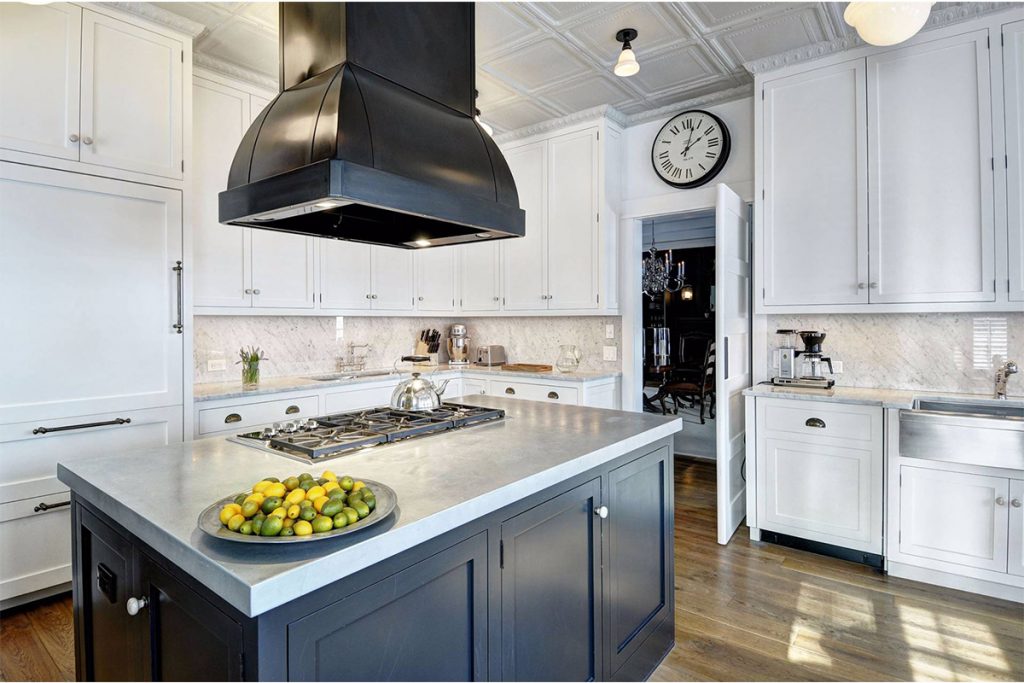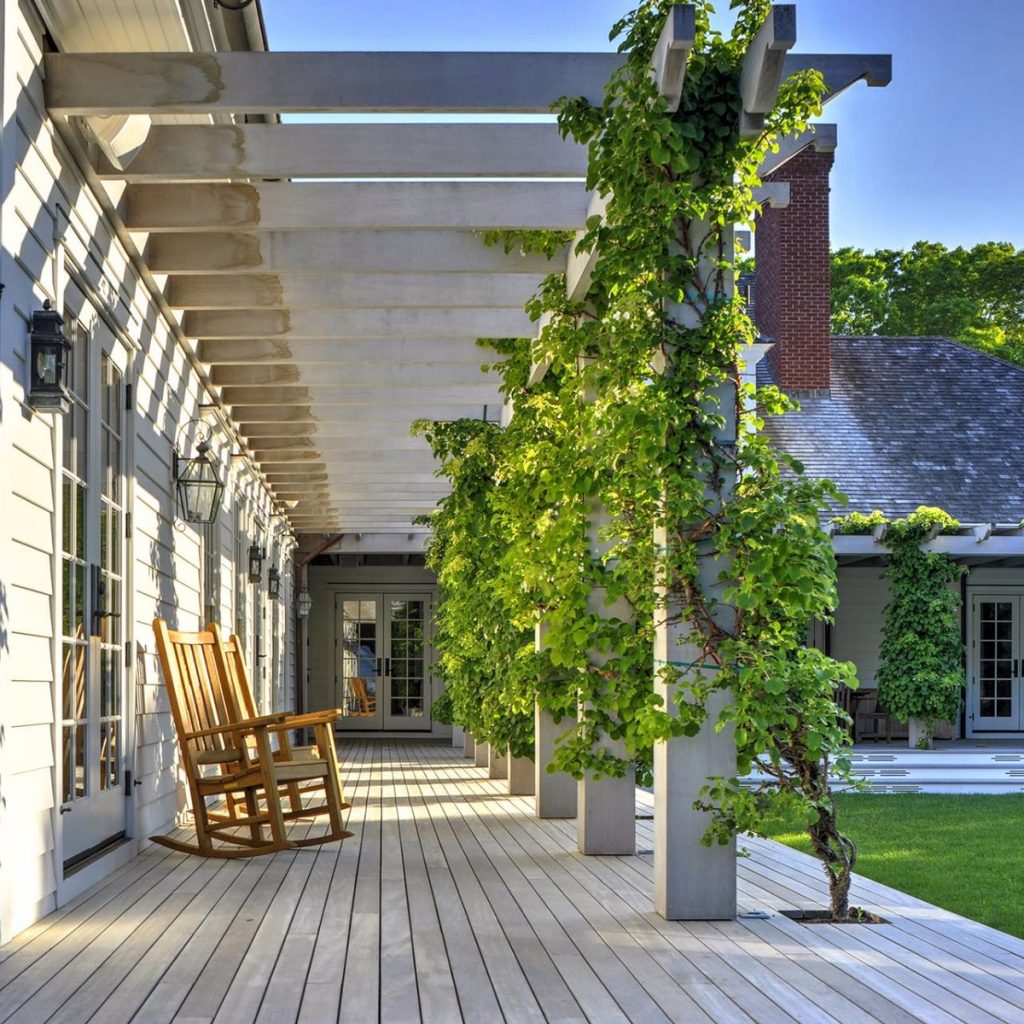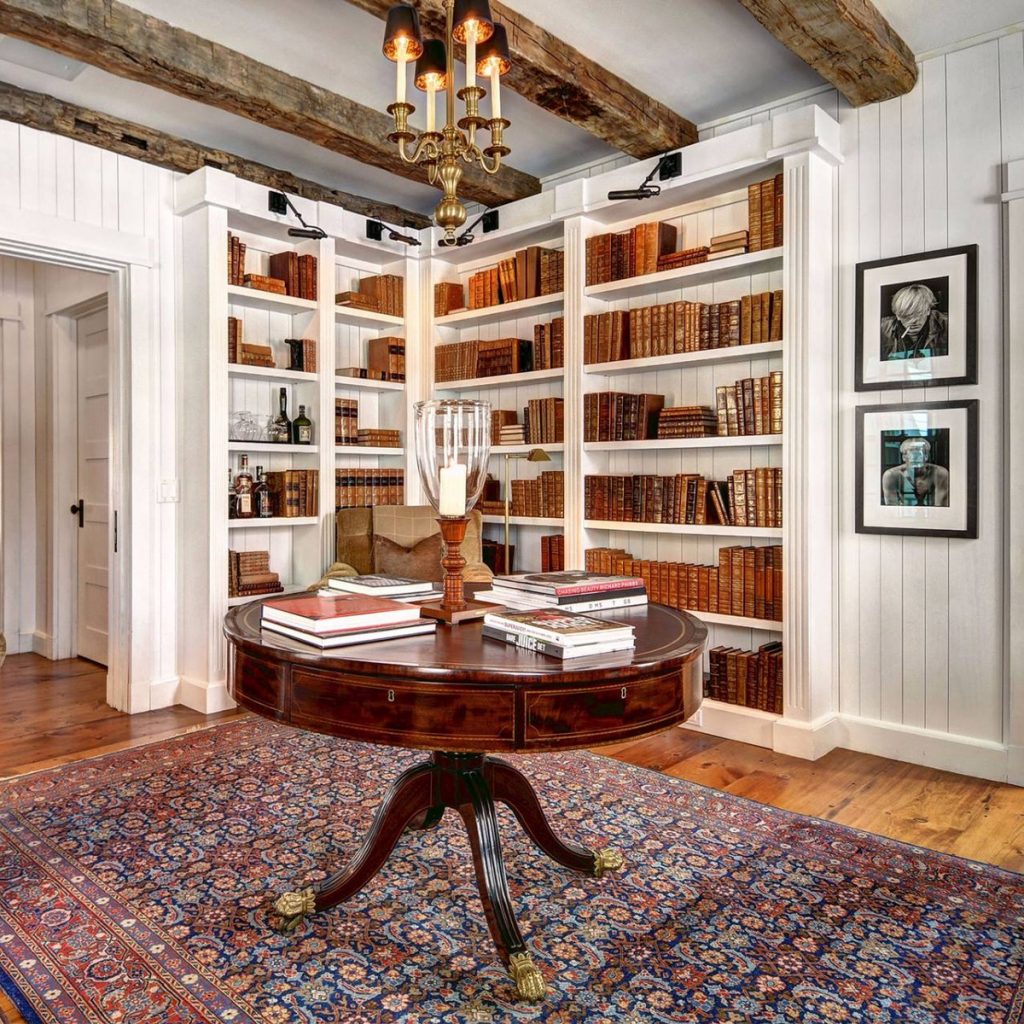 For a more modern experience, consider this sun-drenched escape behind the dunes of Napeague. The property extends over five acres, taking every opportunity to soak up the sun and salty sea air. A gorgeous deck opens out onto sweeping beach views. From here, the flow is seamless into the great room of this 4-bedroom house. Cathedral ceilings keep things light and airy — perfect for the warmth of a late summer afternoon. If the walk across the dunes to an Atlantic beach is too far, slip into the gunite lap pool. Listed for $9.1 million.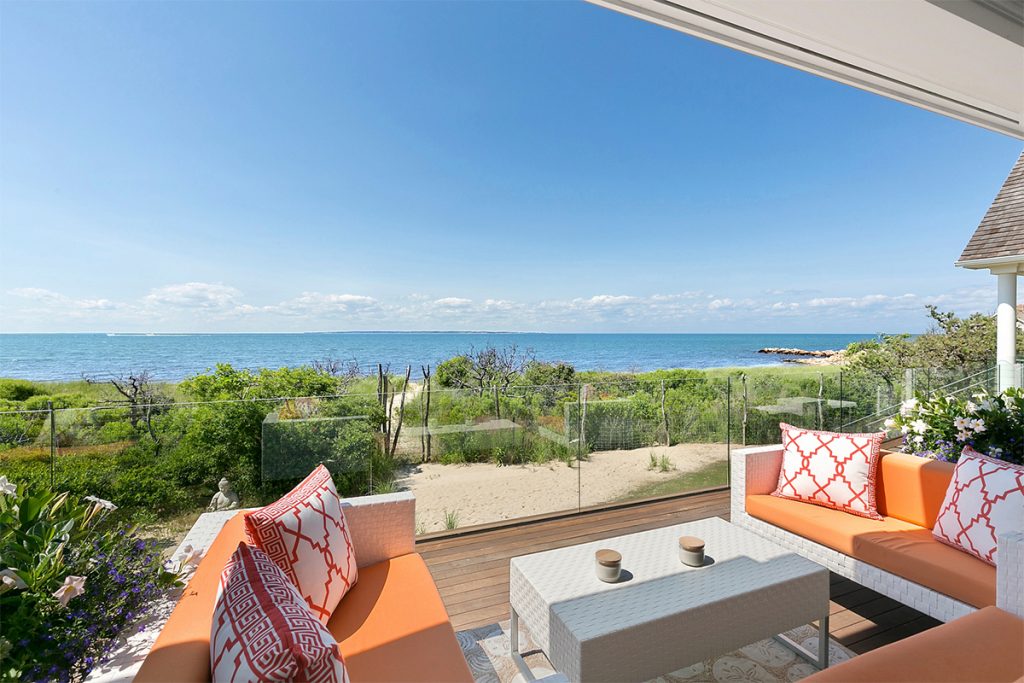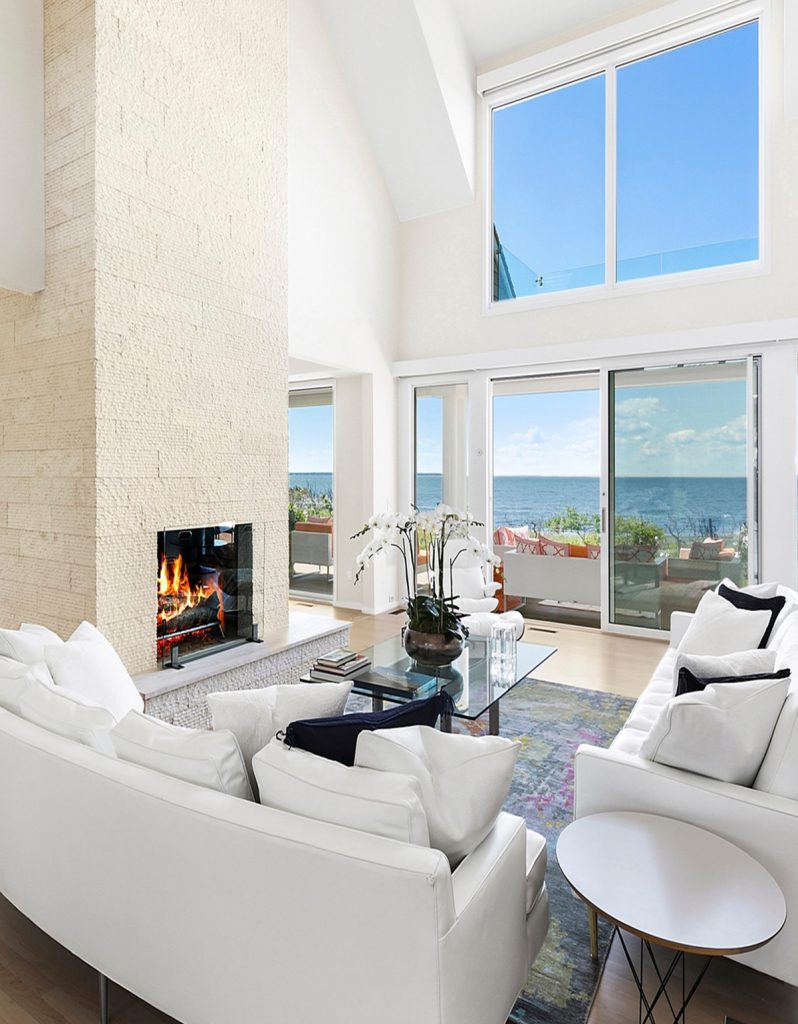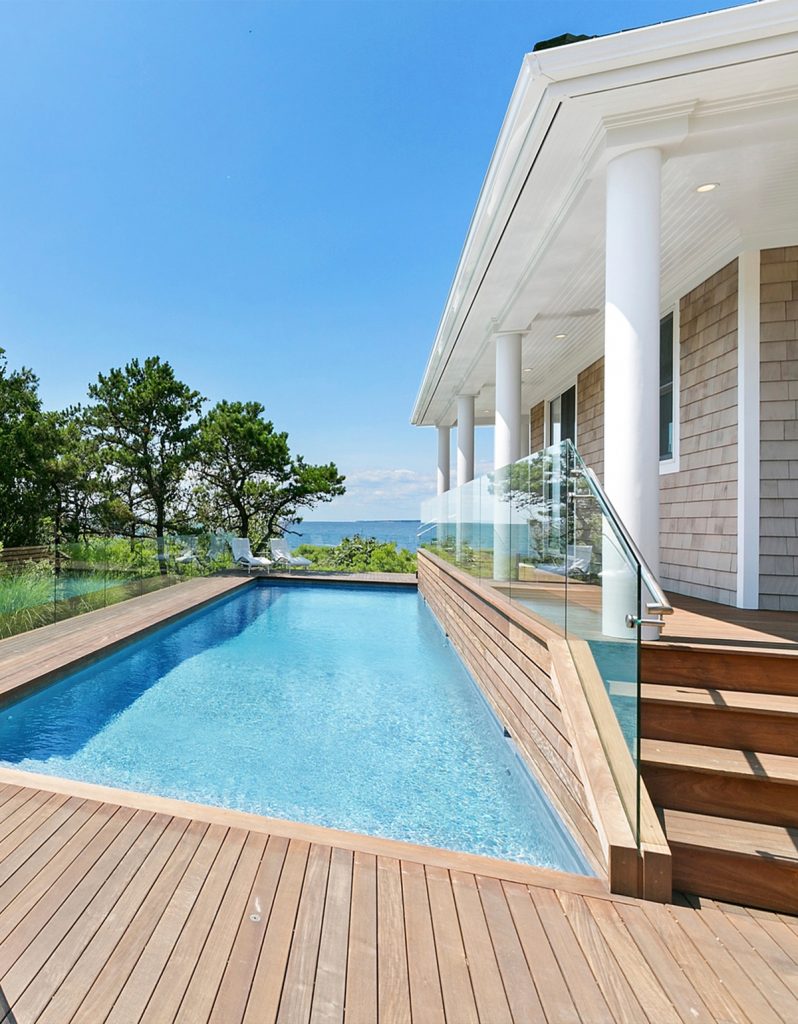 10 Bayberry Lane, Amagansett
At this 4-bedroom, cedar-shingle home, you have just the ingredients for a memorable summer. With a small deck off the master suite, you can linger over a cup of coffee or pause for a mid-morning read.Then take in the sun from the thoughtfully appointed main deck, complete with a saline pool, bluestone detailing and understated natural landscaping. No afternoon would be complete at this beach house without a rinse in the outdoor shower — easily summer's most rejuvenating luxury. Listed for $3.995 million