The first day of spring passed on the East End this year with a spectacular super moon hung in the ink black sky, but there wasn't a line of hungry customers pouring out the door of any restaurant in sight. When I left home the next day, I noticed that daffodils had already begun to push out of the ground. But there wasn't a hint of the traffic that routinely clogs Route 27 in the summer. When I arrived at Indian Wells beach, an Amagansett woman I know was already there, as usual.
My friend has lived her entire life in the Hamptons, but she still shows up here every morning to get her daily fix of the crashing waves, the smell of the salt air, the cawing of the seagulls wheeling overhead. She's now in her 80s.
People have remarked they don't understand why she looks at the same view day after day. And she smiles and says, "Oh, but it's never the same at all, you see?"
Folks who live on the South or North Forks of Long Island year-round usually love it for precisely the same reasons others leave in the off-season: We cherish the quiet, the lack of crowds, the changing scenery and freedom of movement and stripped-down beauty of this place. We hang on to the subtle things that there's less time to soak in or discover during the summer crush. During the other three seasons, this place goes back to being ours.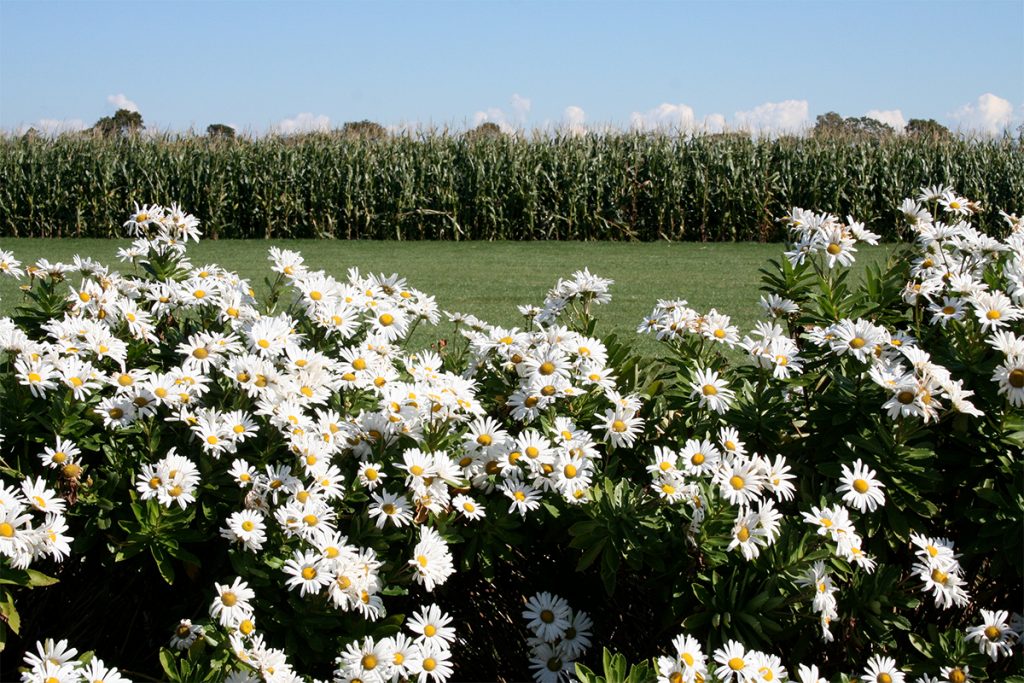 So while it's true that some choices dwindle here in the dead of winter, other things emerge that are just as beguiling. At the height of summer, most of the patrons at a Stephen Talkhouse show don't seem to know each other by name like they do in December. Had it been July, not March, a delicate seahorse that another friend of mine found washed up on Wiborg Beach in East Hampton the other day might've been trampled underfoot, never to be discovered at all.
Anyone who experiences the Hamptons only between Memorial Day and Labor Day misses the hundreds of pumpkins that dot the fields come autumn, the apple cider donuts stacked on the farm stand shelves, and anticipation that accompanies the annual start of bay scallop harvest, a November tradition. You might go to Lunch restaurant on Napeague Stretch for its famous lobster rolls, but not know to ask for the tempura-dipped puffers, a delicate local fish that is only sometimes on the menu.
And let's be honest: You wouldn't know a Peconic Gold oyster from a Montauk Pearl — let alone where to find them for just $1 each some nights, like a local.
You might like the town-by-town fireworks celebrations each Fourth of July, but not know the best spots you can watch the show from the beach, or the best side roads to avoid traffic, or how great it is to wake up each morning knowing the only thing stopping you from taking your kayak over to Haven's Beach or Conscience Point at daybreak to paddle over the glass-smooth water is you. Merely waking up here daily can feel like a privilege.
When I returned to Brooklyn each week when I still lived there, the city threw off so much light I could barely see the stars. But when I'm standing on my backyard deck here, the stargazing — like the sunset — is sensational. Off to the right, the Big Dipper seems hung in the sky every night just for me.
One January, when another friend of mine visited and found some of our favorite restaurants were closed for the month, she told me, "There's nothing sadder than a summer resort town in the winter." But it doesn't feel like that to me. When winter rolls around, I hit the restaurants that are open and joke I'm the Prix Fixe Queen, because three-course dinners that run $80 or $100 in high season now cost $28 — with a glass of house wine and crackling fire in the restaurant fireplace thrown in.
I like being here in December, when many of the villages line their main shopping streets with Christmas trees. I like going to Guild Hall on a winter Saturday to see a Hamptons International Film Festival screening, where Isabella Rossellini might walk out afterward for a Q&A full of stories that her mother, Ingrid Bergman, told about making "Casablanca." Nights like that — often moderated by local resident Alec Baldwin — don't routinely happen in other places.
It is true that by February there are plenty of folks — including me — who start yearning to get away for a week or two, just to feel the sun warm our bones again. But it's nice to know that if you need an excitement fix besides that, there's always New York City just a two-hour train ride away.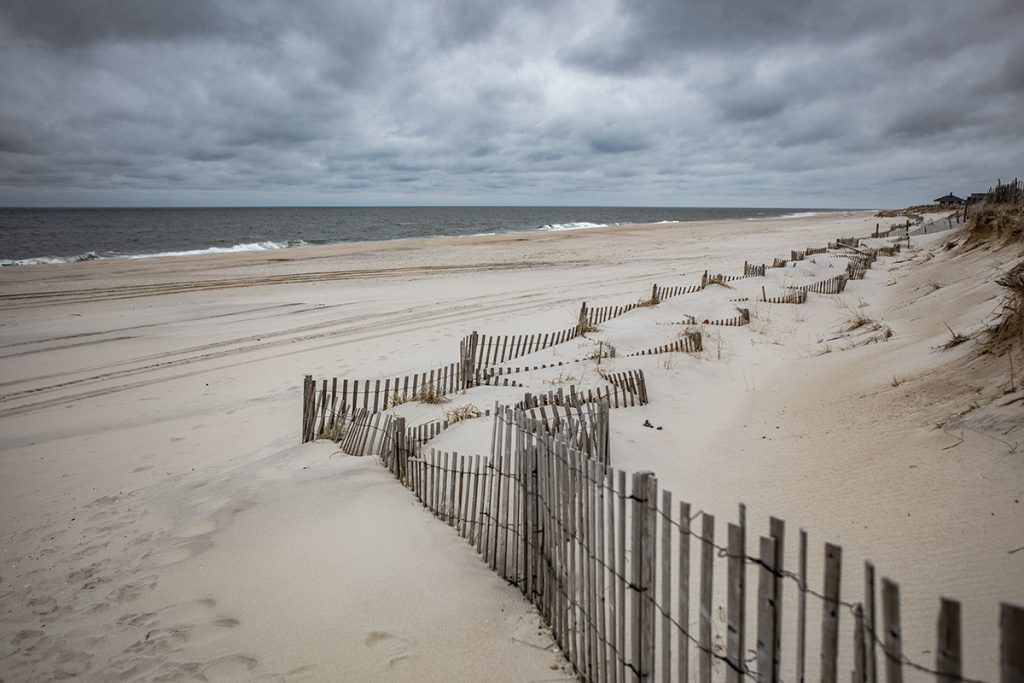 Yet I often find it hard to leave. It's gorgeous when everything is blooming in the summer and gorgeous when the landscape turns golden brown and the neatly kept vineyards are laid bare and the 10-foot-high privet hedges have all lost their leaves. Things emerge then that may not be visible in July or August. Maybe it's the uncluttered view of the grand estates as you roll through Southampton Village, or the hundreds of Canada geese you often see gathered in the pond just below the Atlantic Golf Club, honking and procrastinating about getting out of town before the snow comes.
The experiences here are still wonderful — just different — in the three seasons not named summer. It can feel more soulful somehow. The rhythms of life seem to slow down. Things deepen.
There's more time for conversation with neighbors and restaurant owners or shopkeepers than there is in high season. I can linger at a stop sign in Sag Harbor without anyone blasting their horn at me, taking in Old Whalers Church one more time, remembering the day I learned that something really is oddly missing from the 1844 Egyptian Revival church: They never bothered to replace the steeple after it blew off in the hurricane of 1938.
For a full-time resident here, life does begin to palpably quicken and change as Memorial Day bears down. You often hear the crustiest year-rounders at the counter at Stuart's Seafood or in the grocery lines at Cromer's or Schiavoni's asking each other, "Well, are you ready?"
It wasn't until I'd been visiting the East End six or seven years that a longtime resident told me about an end-of-summer ritual she and some friends held every year at La Superica, the since-closed Mexican restaurant at the foot of the Sag Harbor bridge. She said they'd cram into a window booth every Labor Day afternoon to watch the long procession of tourists' cars leaving town for another year, and lift margaritas to celebrate "GTHOT Day" — their acronym for "Get the Hell Outta Town."
When I asked my pal if she felt guilty about GTHOT Day, since summer tourism is this area's lifeblood, her face grew serious for a second — then she burst out laughing and said, "Nope."
I knew she was mostly joking. But maybe it takes a year-rounder to fully understand.
—
Whether you want to stay for summer or all year long, search Out East for rental and sale properties in the Hamptons and North Fork.