"The ethos of this facility," says Paul Monahan, Matchbook's chief operating officer, "is that it was built for anyone interested in making their own spirits."
Matchbook helps clients create their own signature liquors, whether "botanicals, single-cask whiskey collections, or apothecary-designed customs." If that opportunity sounds unique, that's because it is. As Matchbook cofounder Leslie Merinoff says, "What we're doing here is super cool. No one else is doing this, because it would entail a significant investment."
Matchbook opened in 2018, and will celebrate its first birthday this summer. Hidden away on Corwin Street in Greenport, the distillery is filled with large, shiny, sterile, custom-made American equipment. It uses what Merinoff calls a "closed loop" distilling process, with everything done onsite: The grains are milled in the facility, while the "incredibly clean" water is remineralized there to match the flavor profiles of some of the founders' favorite waters from around the world.
New York state agriculture is heavily featured in the distilling process, whether that means grains from upstate, grapes from local vineyards, or thousands of pounds of watermelon from Sep's Farm in nearby East Marion.  The lemongrass, basil, and coriander used are also from local farms. But not all of Matchbook's ingredients are quite so local: The fresh jasmine, for instance, is actually grown in India and flown over to the States. Within 36 hours of its being harvested on the Asian subcontinent, the herb is on Long Island being used in Matchbook recipes.
Merinoff shrugs when asked about the cost or logistics of shipping in jasmine from the other side of the world. "We want everything at Matchbook to be of the highest quality," she says.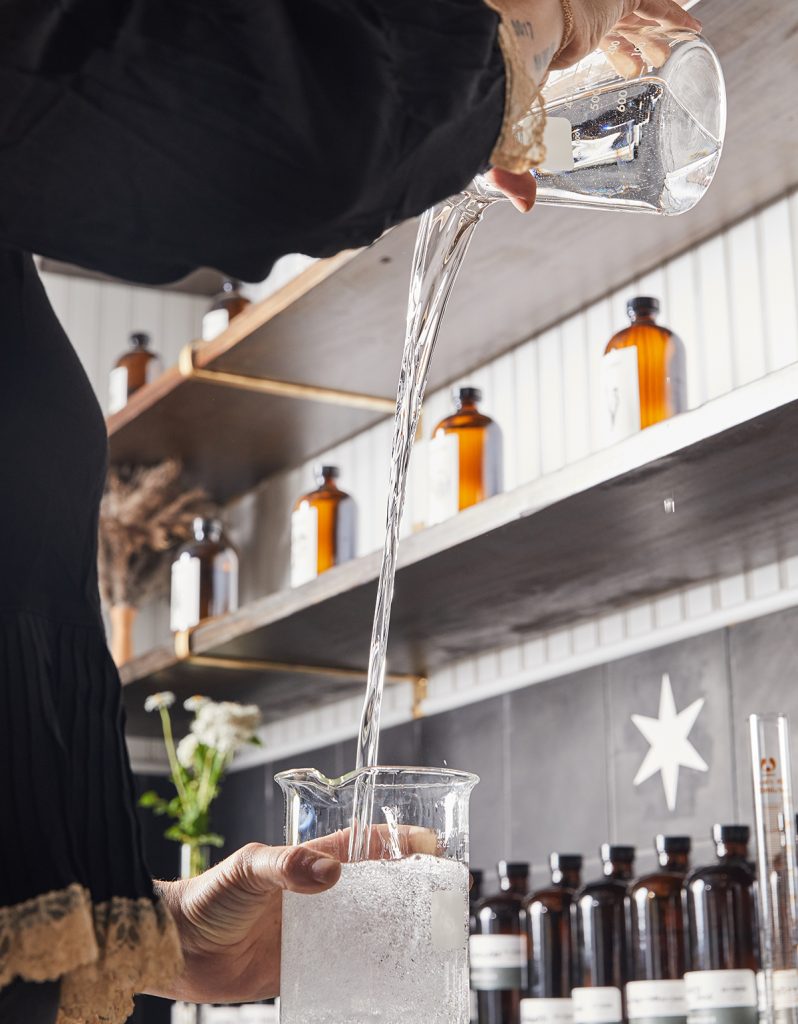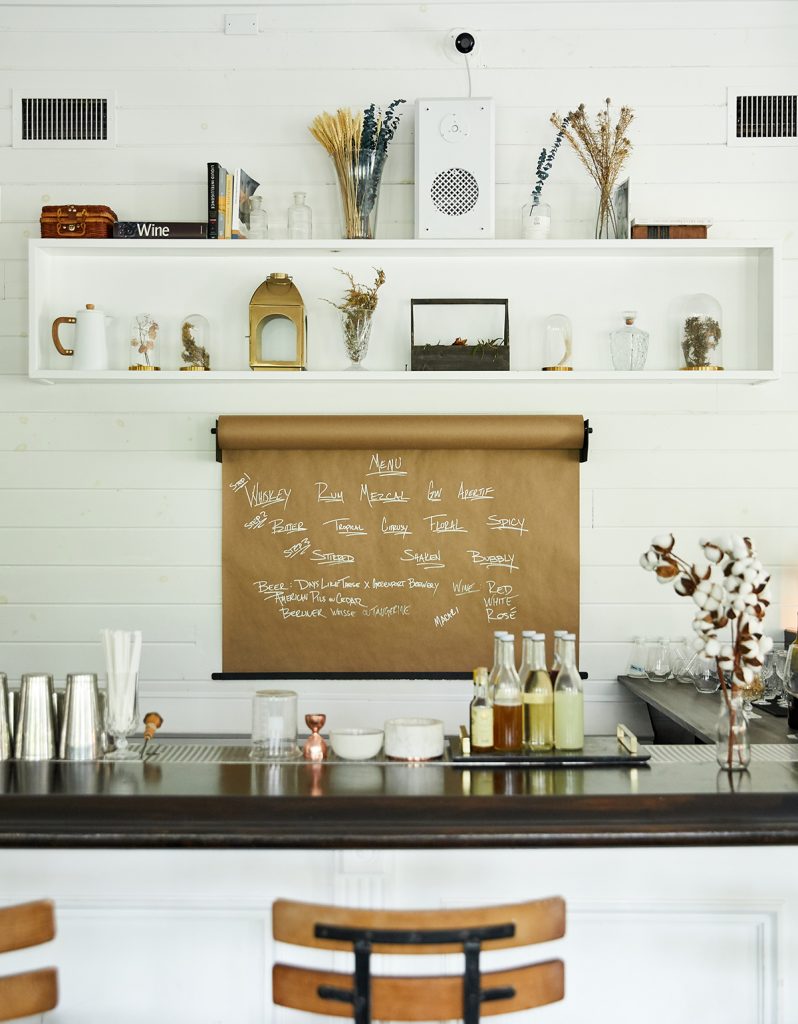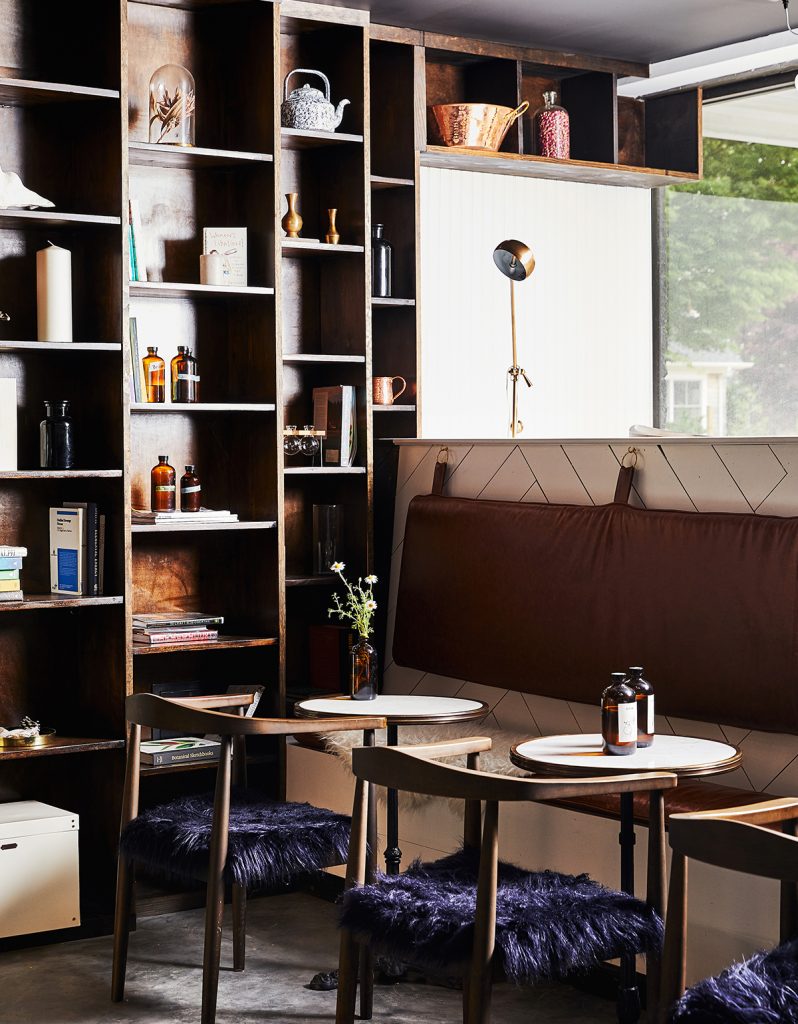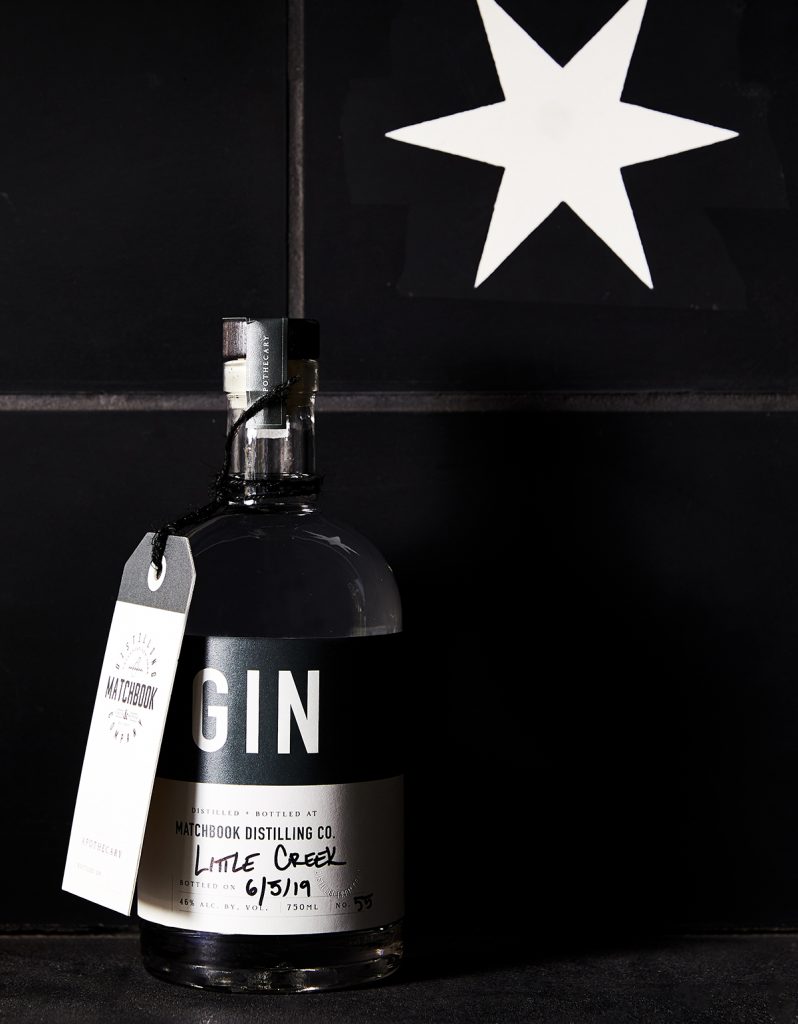 Matchbook's founders and staff are long experienced in the world of spirits and hospitality, and they use their expertise and their high-quality ingredients to help clients create signature liquors. This results in absolutely unique distillations, the only bottle or barrel in the world of those distinct drinks.  For private collectors of luxury items, that means making their very own whisky or brandy, all for a starting price of only about $15,000 a barrel.
"At first I didn't think people would want to put their names on these barrels," Merinoff says. "But come to find out that's exactly what they want."
Other Matchbook clients include companies hosting holiday occasions and producing corporate gifts of every sort, as well as families hosting weddings. In the case of impending nuptials, Merinoff meets with the bride and groom to hear what's important to them. She asks about foods they love and places they've enjoyed visiting before helping them distill a spirit that fairly represents the story of their love.
For those who don't have a grand party or a wedding to host — or those not inclined to spend $15,000 on a barrel of homemade spirits — Matchbook offers another option: its "Gin Apothecary," as Merinoff calls it. On summer Saturdays at 1, 3 and 5 p.m., Matchbook offers clients (groups of up to 10, each paying $150) the chance to concoct their very own spirit.
Customers are first greeted with a fresh cocktail and given a tour of the facility's inner workings, before readjourning to the distillery's dark, cool front room. There they choose from the botanical distillants in brown bottles perched on shelves lining the walls. These are botanicals mixed with pure alcohol, including flavors such as lemon and almond, ginger and coriander, lavender and carraway weed and white peppercorn. Clients mix and match the distillants to their tongue's delight, sniffing and sipping as they go, ultimately producing a spirit that is theirs and theirs alone.  The spirit is then bottled, named and labelled for the customer to take home.
On the day of our visit to Matchbook, Merinoff mixed a spirit made of almond and lavender, lemon and apricot, bergamot and wild cherry bark (added for its "gravitas," Merinoff explained). And while your intrepid reporter is no expert, he can state — unscientifically and unofficially, of course — that the drink smelled and tasted like nothing but a summer day. And so if a visit to Matchbook Distilling Company in Greenport is not exactly the same as a stop at a North Fork vineyard, it can certainly turn out to be every bit as intoxicating.
—
Inspired to find your next home on the East End? Search Out East for rental and sale properties in the Hamptons and North Fork.