For more than a century, though, the Hamptons region has also been where some of America's most famous writers live, work and play (and, er, drink). Here's a look at famous writers — of books, plays, and screenplays — who've made their home in the Hamptons, and some classic tales set in the East End.
Writers in Sag Harbor: From Cooper to Steinbeck
James Fenimore Cooper started the Hamptons writers trend in 1818, moving to Sag Harbor to be near his wife's family on Shelter Island.  Cooper worked in the whaling business by day and wrote novels in his off time. Local lore credits Captain David Hand, a Sag Harbor denizen and Revolutionary War hero, as the model for Nathaniel "Natty" Bumppo, Cooper's seminal hero in "The Leatherstocking Tales."
Prentice Mulford was born in 1834 and raised in what is now the Municipal Building on Main Street in Sag Harbor. Mulford later wrote "Thoughts Are Things," launching the New Thought movement and giving rise to such authors as Norman Vincent Peale, Louise Hay, Dr. Wayne Dyer and 2020 presidential candidate Marianne Williamson.
Sag Harbor was, and continues to be, a favorite bolthole for the writing set. John Steinbeck moved to Sag Harbor in 1955, purchasing a waterfront cottage on Bluff Point. Steinbeck, who won the 1962 Pulitzer Prize for Fiction for "The Grapes of Wrath," melded into Sag Harbor life, frequenting an infamous roughneck bar on Main Street called the Black Buoy with his fisherman friends and his ever-present standard poodle Charley (from "Travels with Charley" fame).
5 Great Books About the Hamptons
"Morning, Noon and Night," Spalding Gray
"A Widow for One Year," John Irving
"Philistines at the Hedgerow: Passion and Property in the Hamptons," Steven Gaines
"Beach Road," James Patterson and Peter De Jonge
"Sag Harbor," Colson Whitehead
"The Sea Lions," James Fenimore Cooper
Vonnegut, Plimpton and the 'Sagg Main Set'
Returning to the U.S. after a stint with the CIA in post-WWII Paris (where he founded the Paris Review with childhood pal George Plimpton), Peter Matthiessen settled on the other end of the "Sag" axis: Sagaponack. The only author to ever win the National Book Award for both fiction ("Shadow Country") and nonfiction ("The Snow Leopard"), Matthiessen lived in a cottage on Bridge Lane before his death in 2014.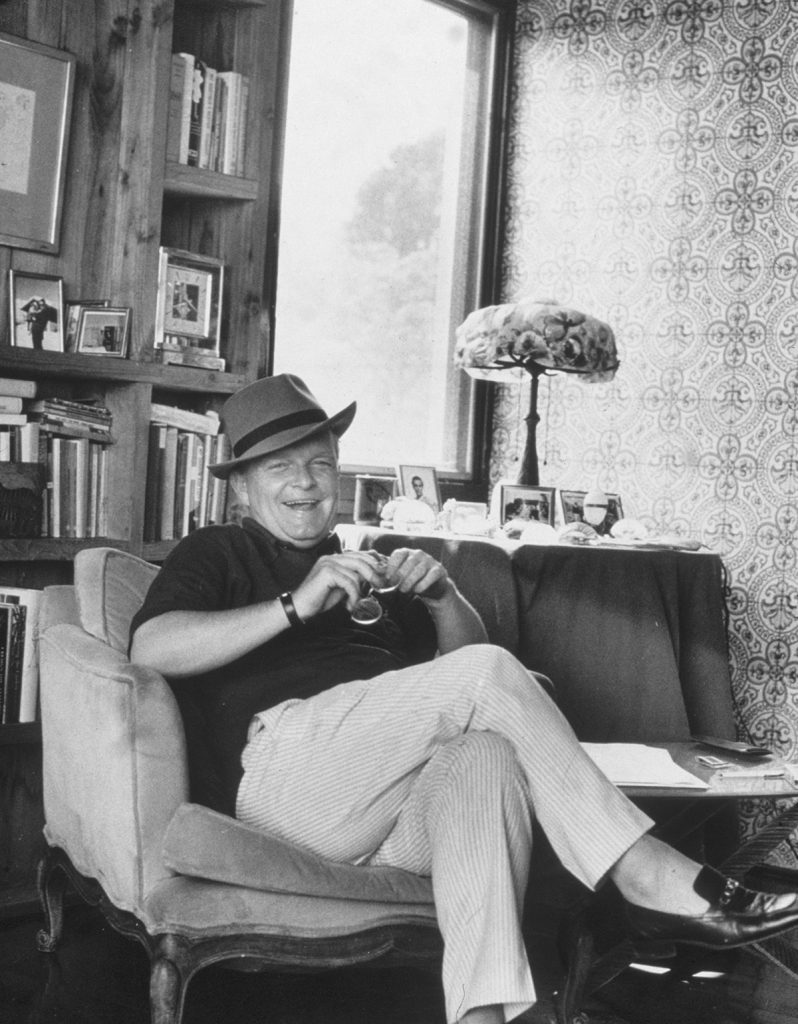 Editor, actor and sportswriter George Plimpton followed his pal Matthiessen to Sagaponack, buying the first of his numerous Hamptons abodes on Town Line Road. Matthiessen and Plimpton could be found boozing at Bobby Van's original joint in Bridgehampton (now the pizza spot World Pie) with the rest of a group colloquially referred to as the "Sagg Main Set" — James Jones ("From Here to Eternity"), John Knowles ("A Separate Peace"), Kurt Vonnegut ("Slaughterhouse-Five") and Truman Capote ("In Cold Blood," "Breakfast at Tiffany's"). These literary giants all called Sagaponack home.
The Feminists, Dramatists and Novelists Who Loved Sag Harbor
The East End writers' community grew exponentially in the 1960s and '70s. Playwright Edward Albee ("Who's Afraid of Virginia Woolf") purchased an oceanfront home on three acres on Old Montauk Highway in Montauk in the early '60s. Albee remained in Montauk until his death in 2016; neighbor Ralph Lauren purchased his former property this past December.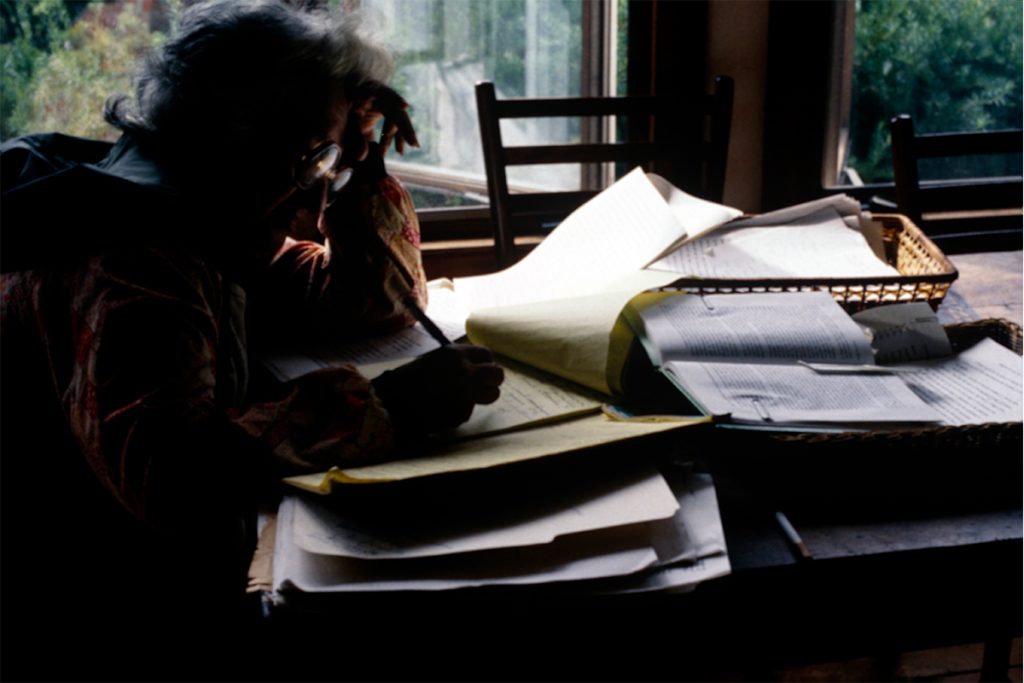 National Organization for Women cofounder and "Feminine Mystique" author Betty Friedan bought a waterfront cottage on upper Sag Harbor Cove, where she lived until her death in 2006. E.L. Doctorow, who penned "Ragtime" and "Billy Bathgate," kept a summer home at 44 John St. in Sag Harbor, not far from Friedan. Beginning in 1970, playwright Lanford Wilson also spent half the year in his house on Suffolk Street in Sag Harbor Village, becoming a full time resident in 1998. Wilson won the Pulitzer Prize for Drama in 1980; some of his best-known plays are "Fifth of July," "Talley's Folly," and "Balm in Gilead."
Bestsellers Living By the Sea
The soaring Hamptons real estate prices of the 1980s were no deterrent to bestselling authors. Joseph Heller of "Catch-22" fame settled in a 3-bedroom cottage on Skimhampton Road in Amagansett in 1982. For many years, Heller could be found lunching with "Godfather" author Mario Puzo and some other writers at Barrister's in Southampton (now defunct). Since 1985, Puzo had summered at his home on Pantigo Road in East Hampton. Sometimes they were joined by Mel Brooks, who was staying at his house on Flying Point Lane in Water Mill.
"All the President's Men" author Carl Bernstein bought a place in Bridgehampton in 1983, later decamping to North Haven when the Hamptons summer scene proved intrusive and overwhelming. Thomas Harris wrote "The Silence of the Lambs" in Sag Harbor. Still a part-time resident of the Village, Harris is often spotted at the American Hotel. John Irving, of "The World According to Garp" fame, settled in Sagaponack, and used it as a backdrop for his 1998 novel "A Widow for One Year."
The Hamptons: An Escape for the Well-Known, Until It's Not
In 1994, British author Peter Mayle retreated from the fans and tourists plaguing his Provence home (made famous by his "Year in Provence" series) to an Amagansett cottage overlooking Napeague Bay. Author, actor and monologist Spalding Gray moved to 74 Madison St., Sag Harbor in 1996 as an escape from New York City; he and his family moved to North Haven in 2001. Mr. Gray's most famous works — "Swimming to Cambodia," "Monster in a Box" and "Gray's Anatomy" — were all made into movies. Published in 1995, "Morning, Noon and Night" details life in Sag Harbor Village.
Not to be outdone by these novelists, biographers and playwrights, the newspaper set has found firm footing in the Hamptons, too. Sportswriter Mike Lupica spent many years on the East End before moving to Connecticut; he's since returned to our shores, having recently purchased on Issacs Path in East Hampton. Ken Auletta, a longtime writer for such publications as The New York Daily News, The New Yorker and New York, has frequented the Hamptons for years. Mort Zuckerman, owner and publisher of the Daily News, inhabits an enormous waterfront spread on Drew Lane in East Hampton.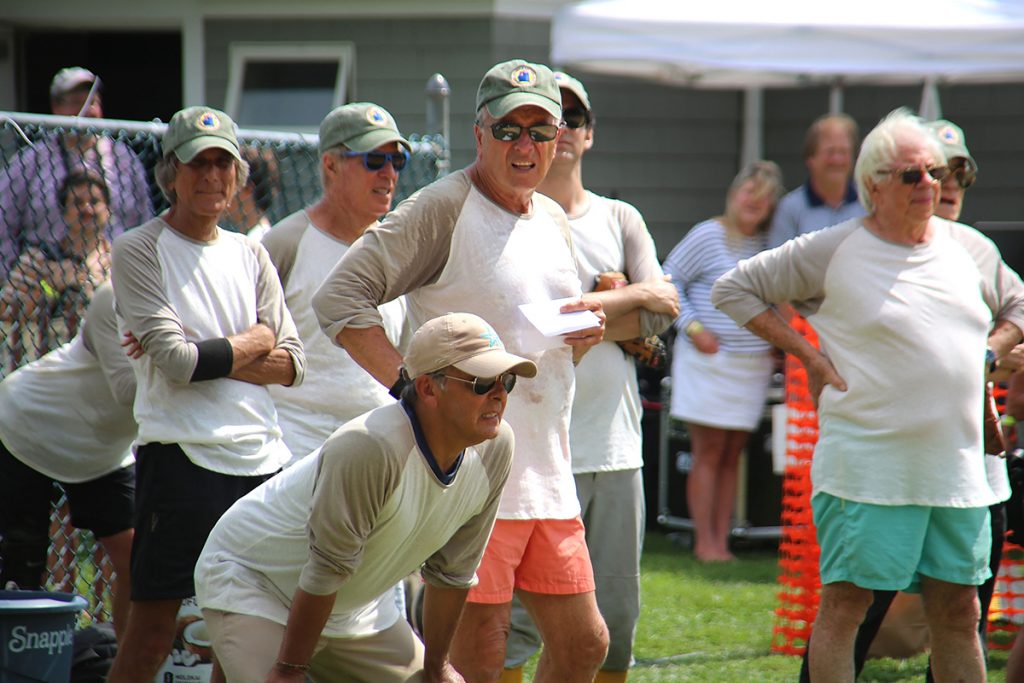 The East Hampton Artists and Writers Charity Softball Game
Together for almost 30 years, Lupica, Auletta and Zuckerman have formed the core of the Writers Team in the yearly charity outing known as the Artists and Writers Charity Softball Game. Local lore has that the game started in 1948 among such East End artists as Jackson Pollock and Willem de Kooning; the players' roster expanded in the 1960s to include George Plimpton and others from the Sagg Main Set. Now a "see and be seen" Hamptons event, the Artists and Writers Charity Softball Game is the place to catch any new and upcoming writers on the Hamptons scene. This year's game will be held on August 17 at Herrick Park in East Hampton.
—
Looking to mix it up with some famous Hamptons writers? Search Out East for rental and sale properties in the Hamptons and North Fork.