You can spot the sleek, bright red bikes all over the east end this summer, and find them located at docks spread across convenient locations in Southampton Village including Coopers Beach, Gin Lane Beach, Agawam Park, The Spur and A Butler's Manor bed and breakfast. 
"Partnering with the Hamptons' first-ever bike share program, created by local residents, was a perfect complement to our hyper-local shopping experience which lets home buyers and renters search by town and view a home's proximity to beaches, farmers markets, transportation options, and other local points of interest," said Matt Daimler, general manager of Out East. "With this partnership, home shoppers can view PedalShare stations directly on the Out East site and quickly see how close their potential home or summer rental is to this new, convenient way to get around the East End."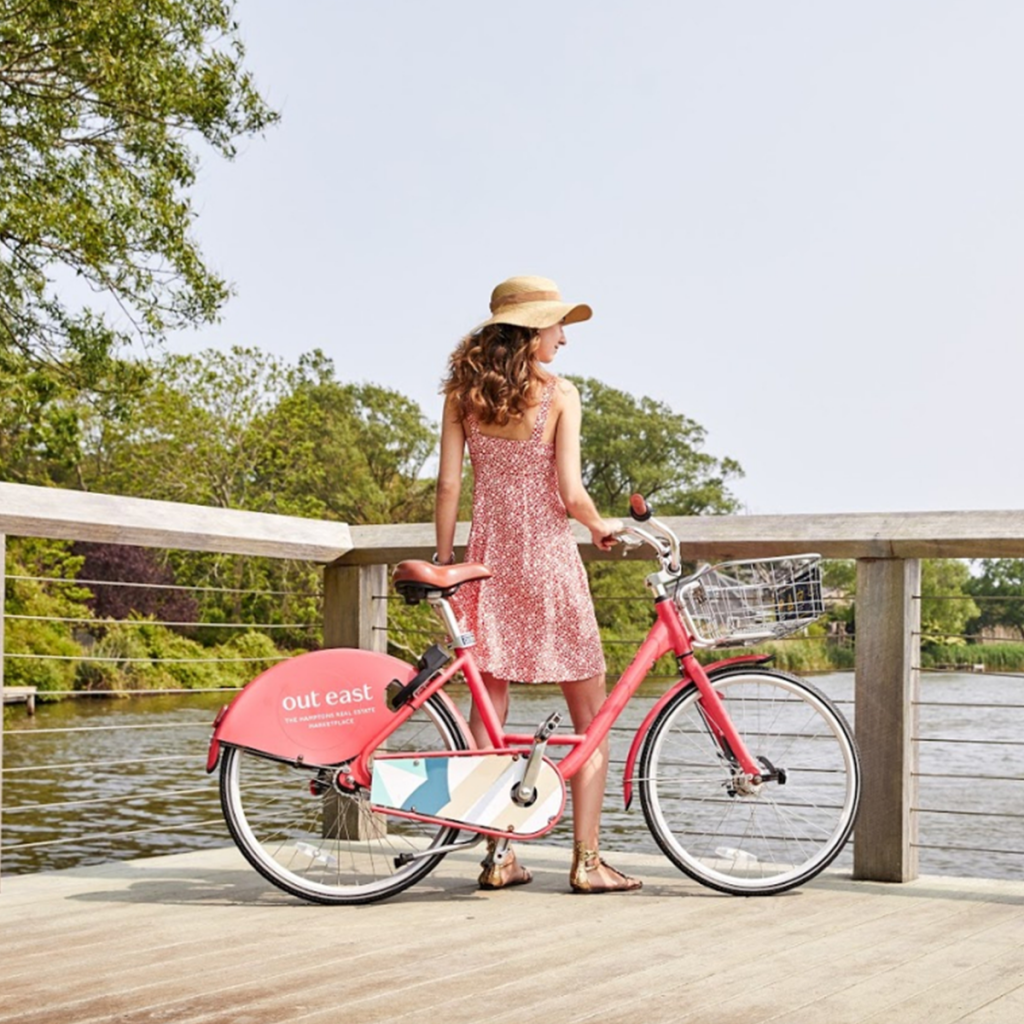 And there's more great news. From now until Sept. 8, Out East and PedalShare are hosting a digital photo contest using the hashtag #rideouteast. Two winners will receive an annual membership to PedalShare, which is a brand-new plan for riders to choose from. Users should share photos of themselves enjoying their bikes on social media with the hashtag #rideouteast to be considered for the contest. 
Interested in cruising around the east end? Simply download the Bloom Bikes app, sign up for PedalShare, scan a QR code and enjoy! Bikes are $4 hourly, $35 daily.
—
Inspired to find your next home on the East End? Search Out East for rental and sale properties in the Hamptons and North Fork.