The Georgica Association, Georgica and Georgica Pond
The Georgica Association is a private neighborhood located on the Wainscott side of Georgica Pond, a 300-acre coastal salt pond.  Just 30 or so homes on a few private streets dot the west side of Georgica Pond, and have private beachfront access, giving this enclave some of the most expensive real estate in the country. Established in the late 19th century as a summer haven for wealthy blue bloods, the "Settlement," as veterans know it, was all shingled gambrels on large lots — and to this day, they're still called "cottages."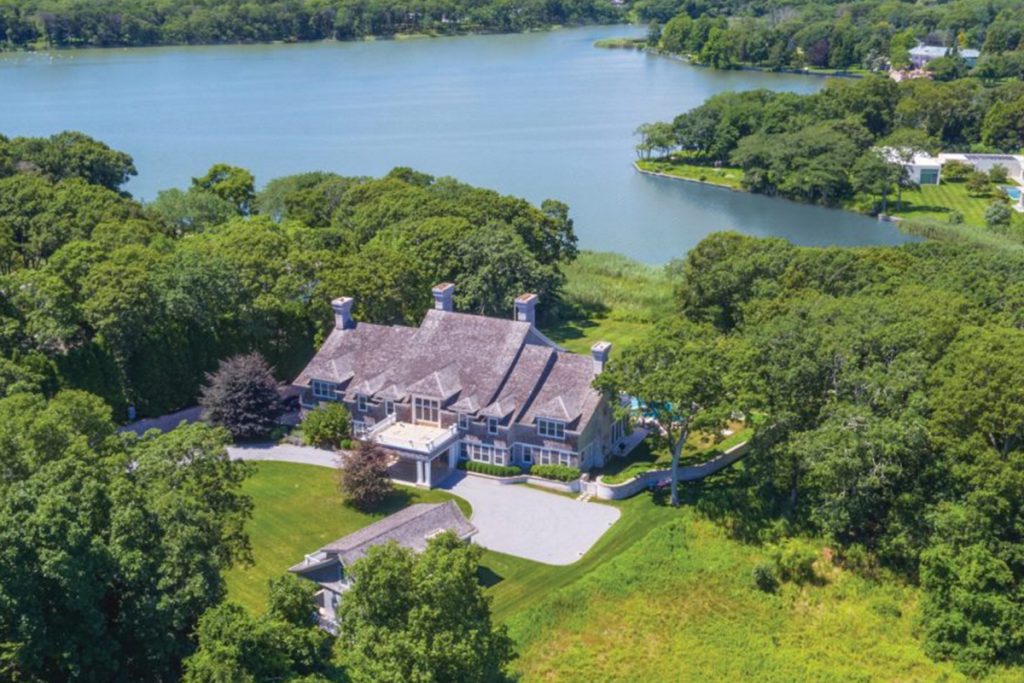 Meanwhile, the East Hampton estate neighborhood on the eastern shore of the pond is simply called Georgica. Here, the roads are public, and anyone with a permit can park at the public beach. No matter which shore of the pond you aim to dwell on, the Georgica neighborhoods are among the most prestigious and private — and expensive — in the Hamptons. A-listers like Beyoncé and Jay-Z, Harry B. Macklowe, Aerin Lauder and Steven Spielberg all call Georgica their Hamptons home.
New Suffolk
Meandering into New Suffolk is like getting lost in an 18th century New England fishing village. Located on the North Fork, south of Cutchogue and tucked up against the Peconic, New Suffolk was historically a busy fishing port. At the turn of the 20th century, it was also the country's first submarine base, serving as the home of the USS Holland, the U.S. Navy's first commissioned submarine. With sweeping views of Cutchogue Harbor and Robins Island, New Suffolk is all boating and beach-going, with families taking advantage of the local public beach for swimming, kayaking and stand-up paddleboarding. A sailing regatta is held every Wednesday evening in the summer, and there are frequent free concerts and other cultural activities. New Suffolk also boasts a couple of very good waterfront restaurants that are actually on the waterfront. If you can find New Suffolk, bets are you'll never want to leave.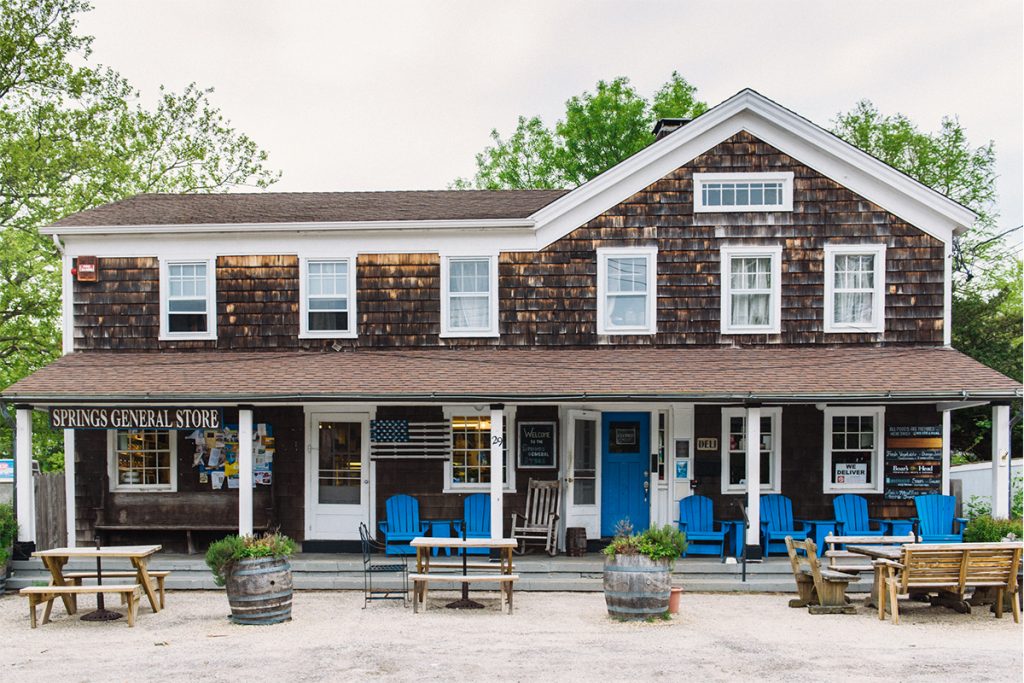 Springs
A quick, 10 minute drive northeast from East Hampton Village brings you to Springs — a low-key escape from the glitz, glamour and drama of the Hamptons.  Originally a farming and fishing community with beautiful coastlines, the iridescent Hamptons' light and affordable real estate made Springs very attractive to artists, including Jackson Pollock, Lee Krasner and Willem de Kooning. There are a few dining options in Springs, but its denizens must travel to East Hampton or Bridgehampton to shop — unless of course, one needs just staples from the Springs General Store, in operation since 1844. Still an artist's haven, and a quiet and tranquil departure from the hubbub of the rest of the East End, Springs is beginning to experience a population bump given its (relatively) reasonable real estate prices, accessible waterfront and excellent views.
North Haven
North Haven is a peninsula surrounded by Shelter Island Sound, Noyac Bay and Sag Harbor Bay. It has some of the most beautiful water views in the Hamptons, and a very accessible waterfront for boating and kayaking. Spanning only 2.7 square miles, North Haven is a residential community with no shops or restaurants. For dining, shopping or other thrill-seeking, Sag Harbor is a quick trip over a short bridge, and Greenport is an easy jaunt by car ferry to and through Shelter Island. Private and low-key, North Haven is great for families looking to get away from it all. Who knows: you might even get to join Jimmy Buffett for a sundowner at his manse overlooking the bay.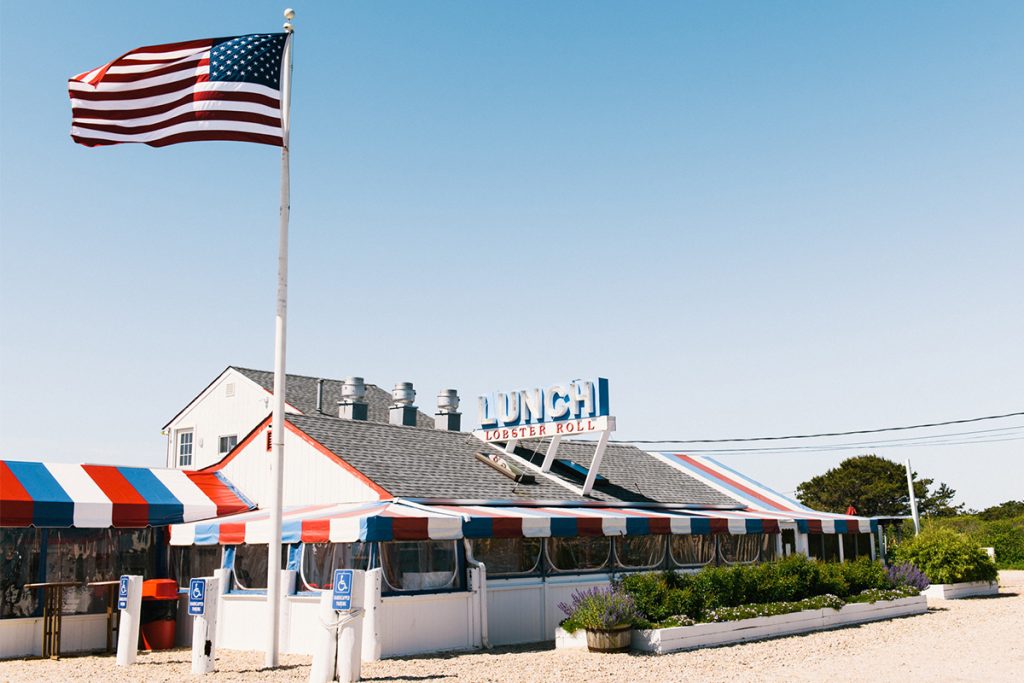 Napeague
Napeague is a long, low stretch of sand between Amagansett dunes on the west, Hither Hills State Park in Montauk on the east, Gardiner's Bay on the north, and the Atlantic Ocean on the south. Much of the Napeague strip has been preserved in the 1,300-acre Napeague State Park; however, there are two distinct residential neighborhoods.
On the ocean side sits a small community of beach bungalows (some of which have been sized up, of course) that promise a summer of swimming, surfing and sand all over the house. On the Gardiner's Bay side, one can meander through the "Promised Land" (formerly a row of fishing factories) to reach the remote Lazy Point, where bungalows and mansions alike have fabulous views of Gardiner's Bay and Napeague Harbor. If you're hungry, head to the Lobster Roll (affectionately called "Lunch"); if you're looking for some culture, head to the Art Barge, founded by a former director of education at MOMA.
—
For the best of the Hamptons and North Fork, follow us on Facebook and Instagram.