The end of May in the Hamptons means so much more than a chance to head to one of the East End's fabulous beaches. Memorial Day brings a flood of fun activities; it's a time for making plans and going out. Here's a rundown of some of the best activities happening in the Hamptons and North Fork around the end of May and Memorial Day weekend.
Hamptons Activities in May
Montauk Music Festival
Montauk rocks May 16 through 19 with the annual Montauk Music Festival.  Featuring more than 180 shows and 90 local artists over four days, the festival peaks with the two-day Showcase Stage at the Montauk Lighthouse. But live music will be everywhere from morning until night, with more than 30 venues booked, including such notables as Gurney's, the Memory Motel, the Montauket, the Shagwong Tavern, Gosman's Dock and Westlake Fish House. Discounted motel rates are available. Read more about the performers and details on the festival website.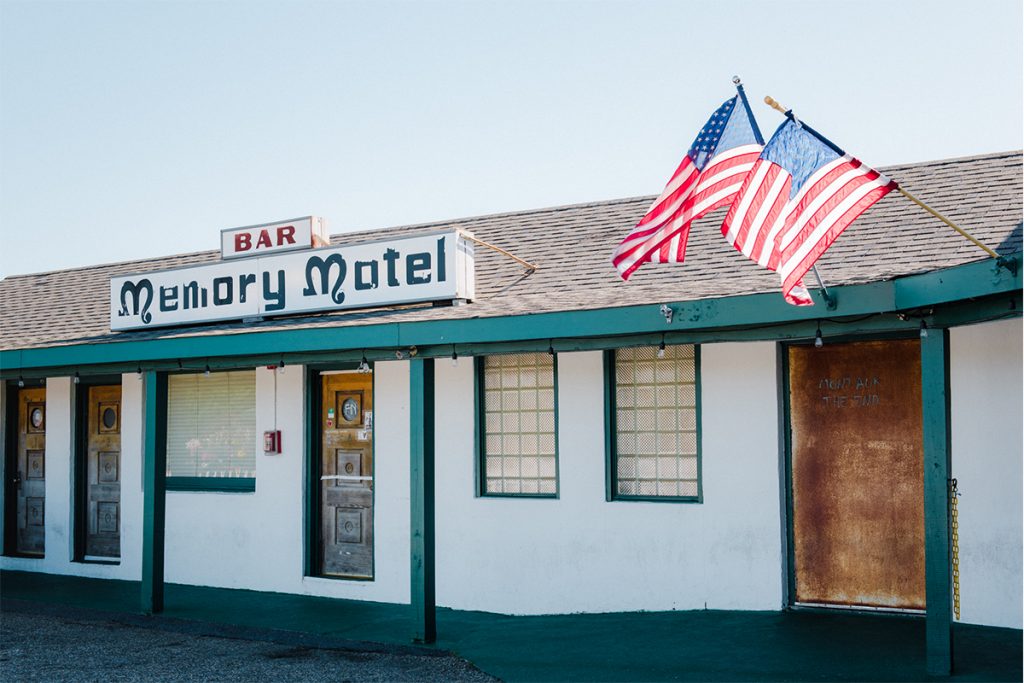 Ghost Doctors Tour of Southampton
A rare treat for the East End, the Ghost Doctors are making a one-time stop in Southampton on Saturday, May 25. Hunt for ghosts during a tour of one of New York state's oldest communities. Learn to use ghost meters, digital recorders, infrared temperature detectors, even learn how to turn your camera into a ghost recorder during a paranormal tour of Southampton Village.
North Fork Activities in May 
Greenport Fire Department Carnival
The Greenport Fire Department Carnival will be held on Moore's Lane from Thursday, May 23 through Monday, May 27. Open nightly from 5 p.m. to 11 p.m., the carnival will offer the usual assortment of rides, games, kiddie attractions and food; the highlight of the weekend's festivities will be a fireworks show scheduled for Saturday night at 10 p.m.
New Suffolk Chowderfest
The 12th annual New Suffolk Chowderfest will be held Saturday, May 25, from noon to 3 p.m. (rain date: Monday, May 27). Benefitting the New Suffolk Waterfront Fund and a reliable source of fun for the entire family, the fest offers a variety of locally prepared chowders, lunch, activities for the kids and live music. Varieties of local perennials will also be for sale, with all proceeds going to the revitalization of the historic New Suffolk waterfront. Tickets are $25 for adults and $5 for kids ages 6-11 (kids under 6 are free) and are available online.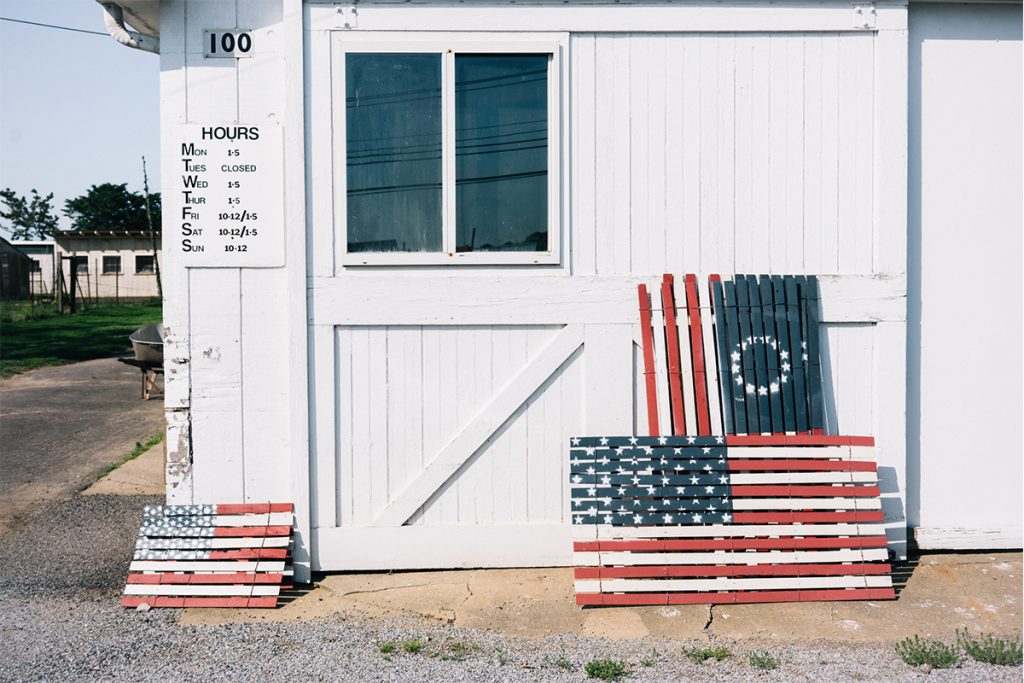 Memorial Day Parades and Services on the East End
Amid all the usual festivities of Memorial Day weekend, it can be easy to overlook the solemn reason this holiday exists in the first place. You can take a moment to honor the fallen at any of the numerous parades around the East End. Sag Harbor and East Hampton both host parades at 9 a.m. on Monday, May 27; Southampton's parade and memorial service begins at 10:45 a.m. The Greenport parade kicks off at 10 a.m.; the parades in Southold and Riverhead start at 10 a.m.
Art Shows and Festivals on the East End
Lovers of all types of art will find a number of excellent shows and festivals to fill their time at the end of May.  The Montauk Artists' Association's Annual Memorial Day Weekend Show will take place on the Montauk village green over Friday, Saturday and Sunday of the holiday weekend, and will feature the work of local artists and artisans.
On Sunday, May 26, Riverhead will hold its 23rd annual Community Mosaic Street Painting Festival. Hosted by East End Arts and taking place along the Peconic Riverfront in downtown Riverhead, this festival features street painting in chalk — anyone over the age of 14 can participate on a first-come, first-served basis! The festival also offers works of fine arts for purchase, arts and crafts, food, live music and children's activities. Admission is free.
The Southampton Artists Association Memorial Day Show will take place at the Southampton Cultural Center at 25 Pond Lane in Southampton (across from Agawam Park).  The show runs from May 22 through June 2, and features artists from across the East End — from Remsenburg to Montauk on the South Fork and from Calverton to Orient Point on the North Fork.  The opening reception will take place on Saturday, May 25, from 5 to 7 p.m. 
Home and Garden Tours on the East End
Memorial Day Weekend ushers in rare opportunities to view private homes and gardens on the North and South forks. Tickets are going fast for the 10th annual Insider's View House Tour on Saturday, June 1, at various locations around Southampton Village.  A benefit for the Southampton History Museum, this tour takes you past the privet hedges to view some of the village's spectacular private homes. Tickets start at $125 per person and include a kick-off champagne reception. For tickets and additional information, see the event website.
The Garden Conservancy is hosting Open Day on the East End on June 1, featuring tours of some of the best private gardens in the area. For one day only, these private gardens can be viewed for the price of $10 per person per garden (children under 12 are free).  Tickets must be purchased in advance. See the website for additional details.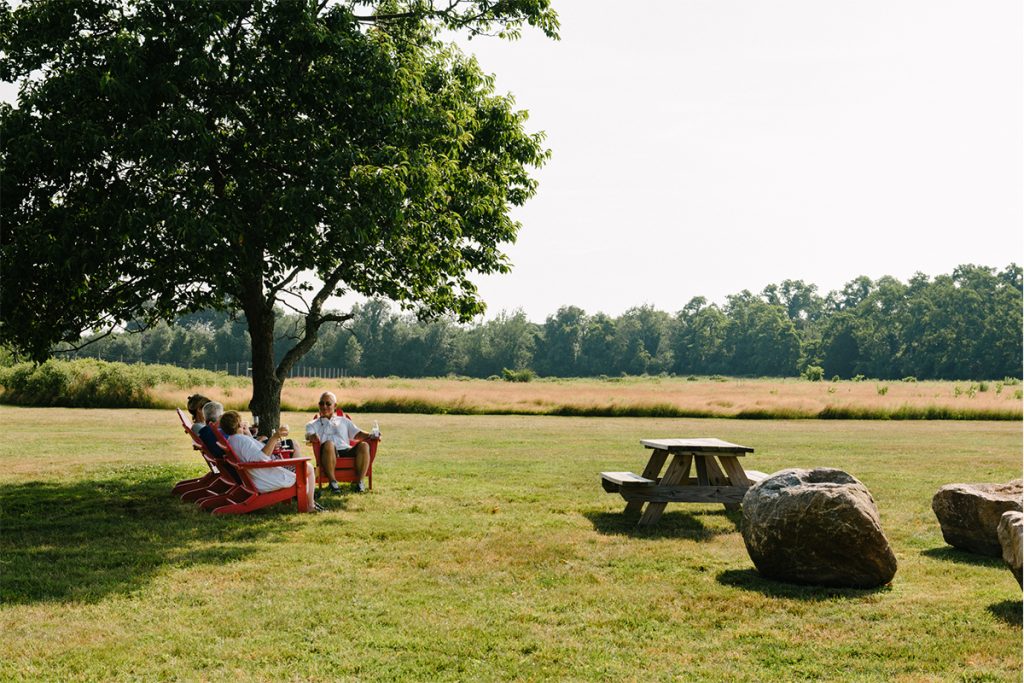 Bike Tours on the East End
Just as in Provence or the Loire Valley, bike tours are now available on the North Fork through Mattituck's East End Bike Tours. These guided, luxury tours can be scheduled daily; the leisurely 13.5-mile loop takes riders through the beautiful scenery of Long Island, including vistas of the Peconic Bay, farmlands and vineyards, vintage homes and local wildlife.  Bicycles are provided, and different tour focuses are available (including wineries, breweries, farm stands, etc.).  And just because you're on a bike doesn't mean you can't buy lots of goodies at the various stops along your ride: a courtesy vehicle follows and will transport your packages for you. (You can also hire a limo to do the tour route if riding sounds preferable to pedaling.) More info on the East End Bike Tours website.
—
Inspired to find your next home on the East End? Search Out East for rental and sale properties in the Hamptons and North Fork.